Find the perfect anniversary gift for your loved one with our guide to anniversary jewelry wedding gifts by year. From timeless classics to modern designs, we've got you covered.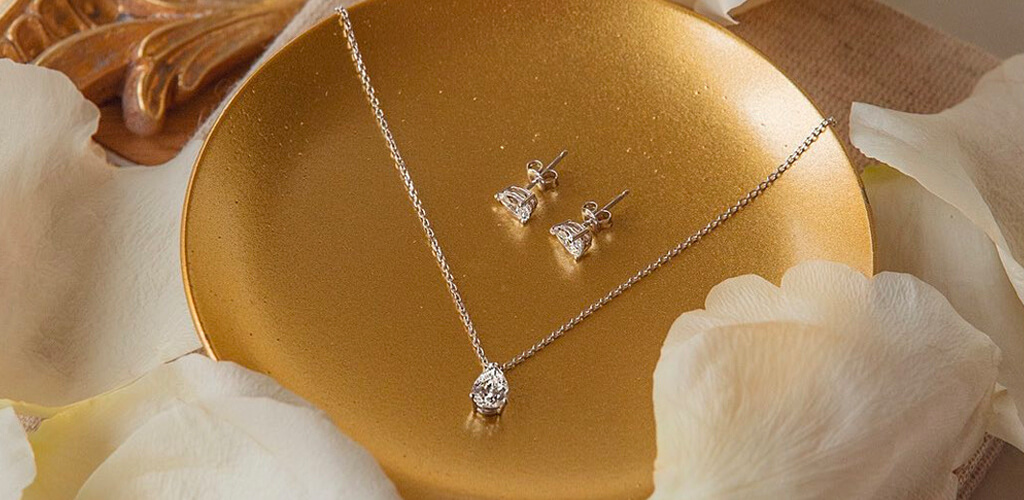 Wedding anniversary celebrates the happiest day of a couple's life, the start of forever together. Whether you are shopping for your own anniversary or want to celebrate a couple you love, whether you need the perfect gift for a first anniversary or a couple who's been married so long they could (and maybe should!) write the book on marriage, we've got the perfect gift!
Read our guide to ensure that every anniversary shines as bright as the love that created it.
Why Anniversary Gifts Matter
A wedding anniversary is not just any day. It marks a significant, life-changing event. The day two people become one unit, a day two families are forever bonded. Such an important day deserves to be marked with a meaningful, beautiful gift. Anniversary gifts matter, because the date they celebrate matters.
Traditional vs. Modern Anniversary Gifts
So what kind of gift are you going to give? Most people go with either traditional or modern choices. But at James Allen, we prefer the not-so-secret, sparkling third category: gemstones! Not only are these gifts that will always shine, but they'll always be in style too. Read on to see the gifts that will make everyone go WOW!
First Anniversary: Gold Jewelry
The first year of marriage is an exciting time, after all, time flies when you're having fun! A time filled with many adventures and, of course, firsts, gold is both the metal, gemstone, and color (yellow) for these gifts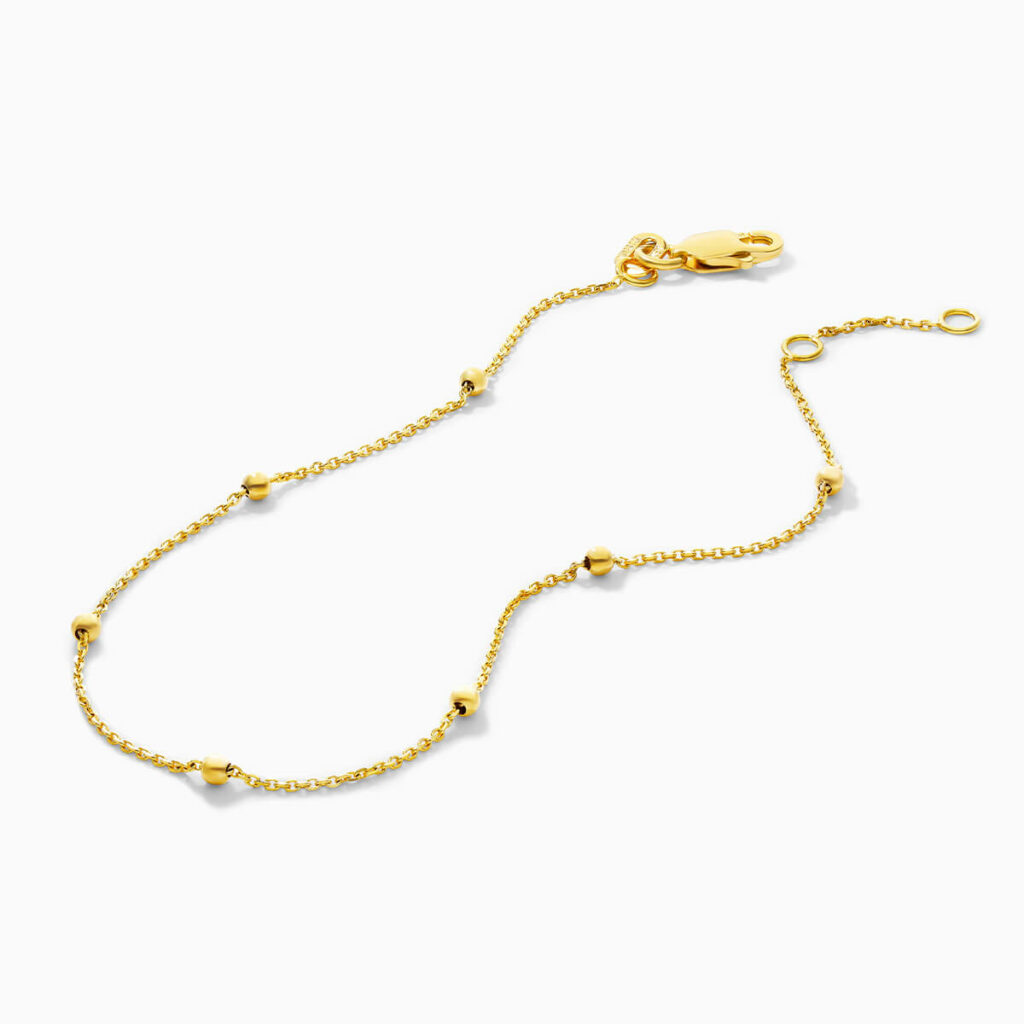 Whether you feel like you're still recovering from the wedding or just bought them a gift, gold offers a myriad of options in various price ranges, including budget-conscious, to mark this beautiful moment.
Related Post: How To Clean Your Jewelry At Home & Other Useful Tips
Second Anniversary: Garnet Jewelry
Garnets are said to symbolize perseverance and strength. What better way to mark a second wedding anniversary than with a gorgeous garnet? After all, you made it two years! That's nothing to sneeze at;-)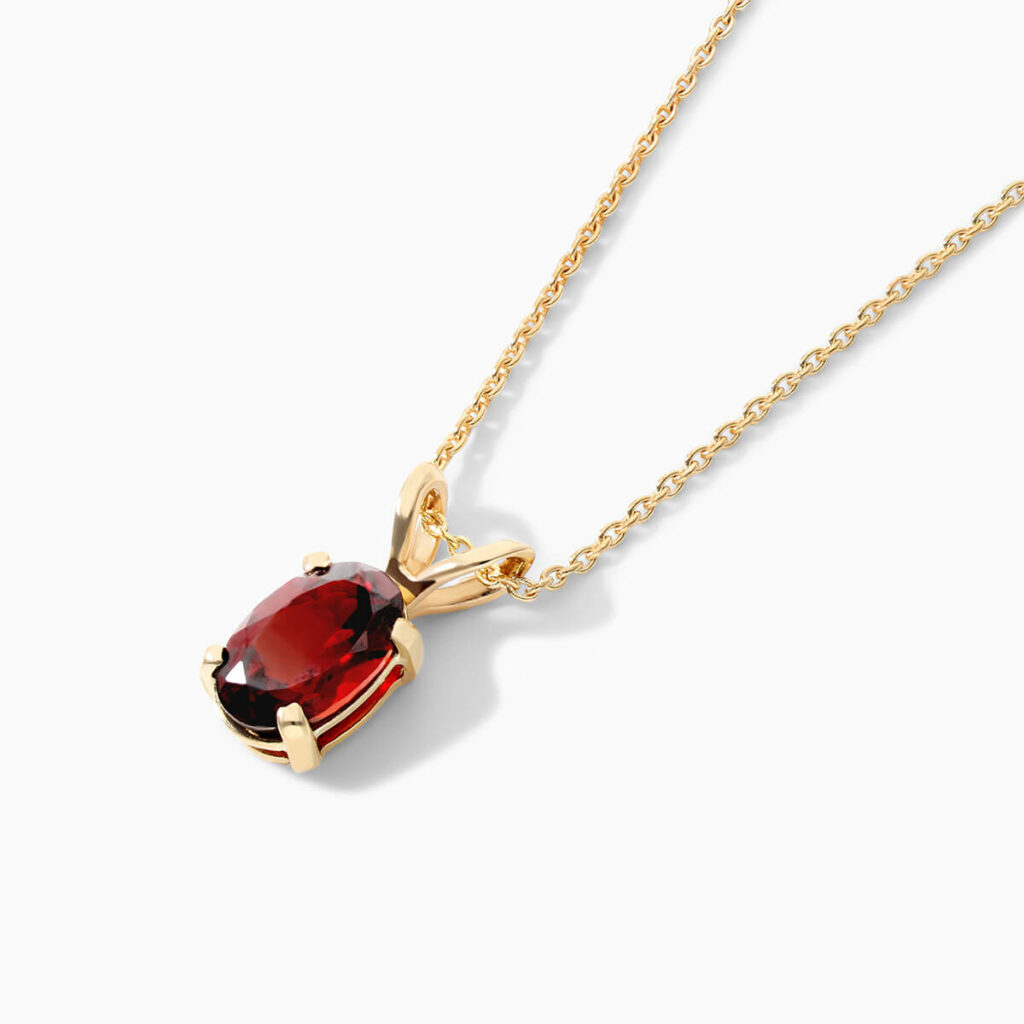 Not only do garnets have a beautiful meaning, but they look good too! This gemstone comes in various styles and is sure to make you feel like royalty. Love the look but need a little more bling? Choose a piece with diamonds for that extra dazzle!
Related Post: The Rise of Gemstone Rings & How To Style Them
Third Anniversary: Pearl Jewelry
We're not afraid to say it, pearls are simply perfect! And happily, they are the gift to give for a third wedding anniversary.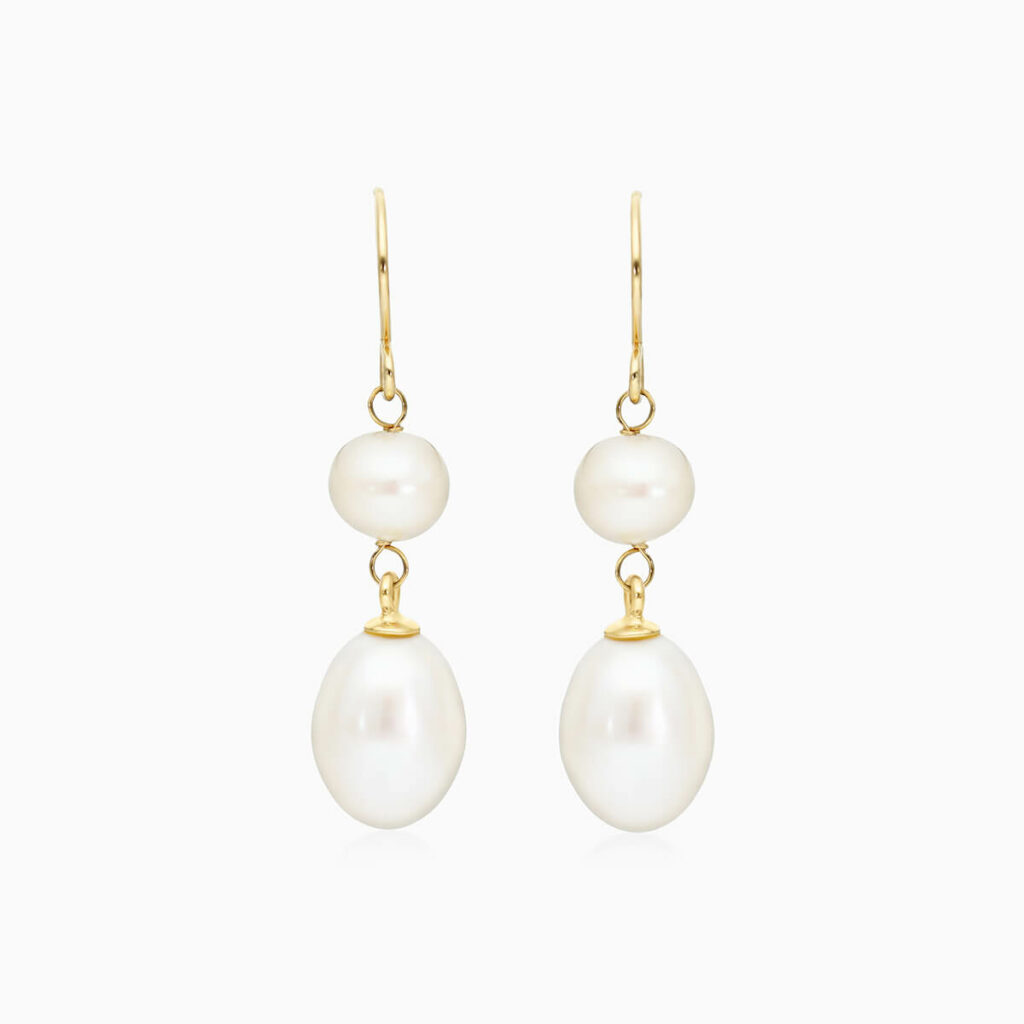 Timeless and stylish, classic yet modern, pearls look just as good dressing up a casual outfit as they do accessorizing an elegant, black tie look. Whether you wear them everyday or save them for a special occasion, like a third wedding anniversary celebration, pearls are the piece every jewelry box needs.
Related Post: Your Guide To Pearls: How To Wear Pearl Jewelry
Fourth Anniversary: Blue Topaz Jewelry
Blue topaz has long been thought to represent true love, making it an ideal gift for a fourth year wedding anniversary.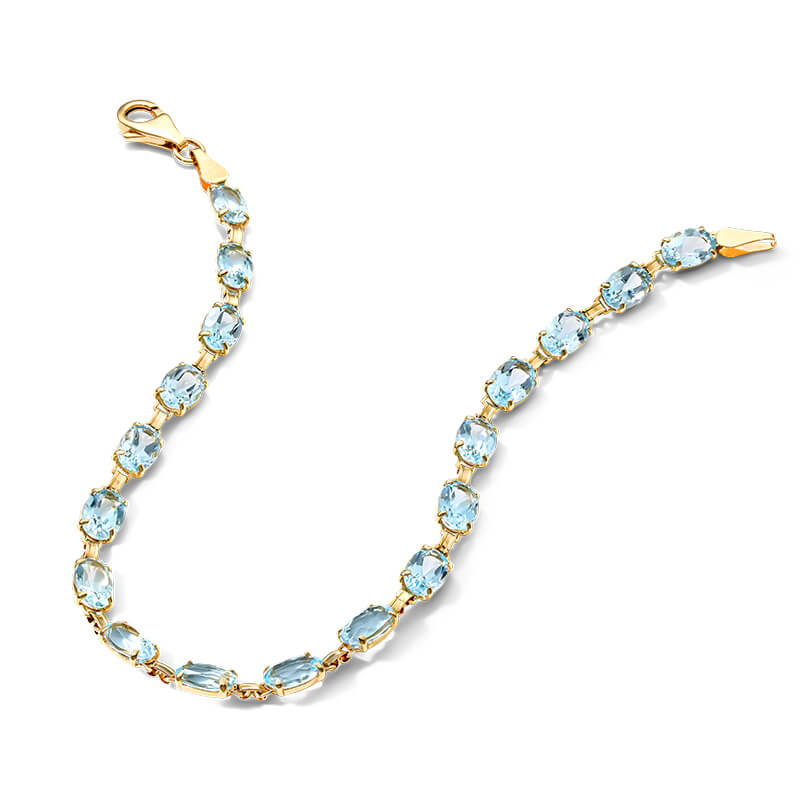 Also making this glorious gemstone a fab gift, is the fact that it is simply sumptuous! Its cool tones look good in both yellow and white gold, ensuring it will go with any look!
Related Post: The December Birthstone: Blue Topaz
Fifth Anniversary: Sapphire Jewelry
For your fifth wedding anniversary gift them the September birthstone, sapphire. Sapphires have long been beloved by royalty due to their symbolism and beauty. Thought to mean devotion and sincerity, while bringing good fortune and protection, we can't think of a better gemstone to mark such a significant milestone.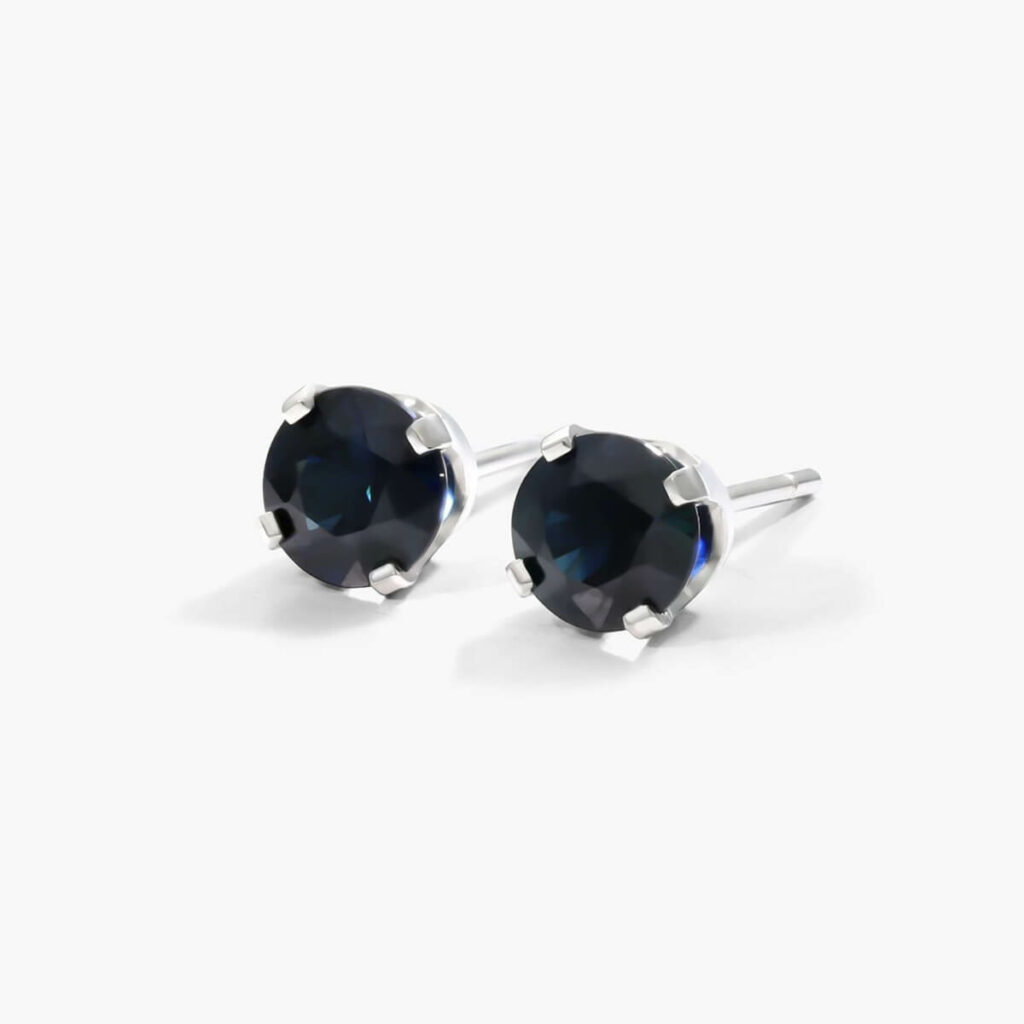 Most well known for their deep blue color, sapphires are actually available in a range of colors. It is no wonder monarchs throughout history have been drawn to this gemstone. So give a gift fit for a queen on such a special day.
Related Post: The September Birthstone: Discover Sapphire
Tenth Anniversary: Diamond Jewelry
Ten years together is simply incredible and certainly something to celebrate. Such a significant anniversary requires a significant gift. Diamonds are strong and beautiful, just like a union that has lasted a decade, making them the perfect gift for such a momentous occasion.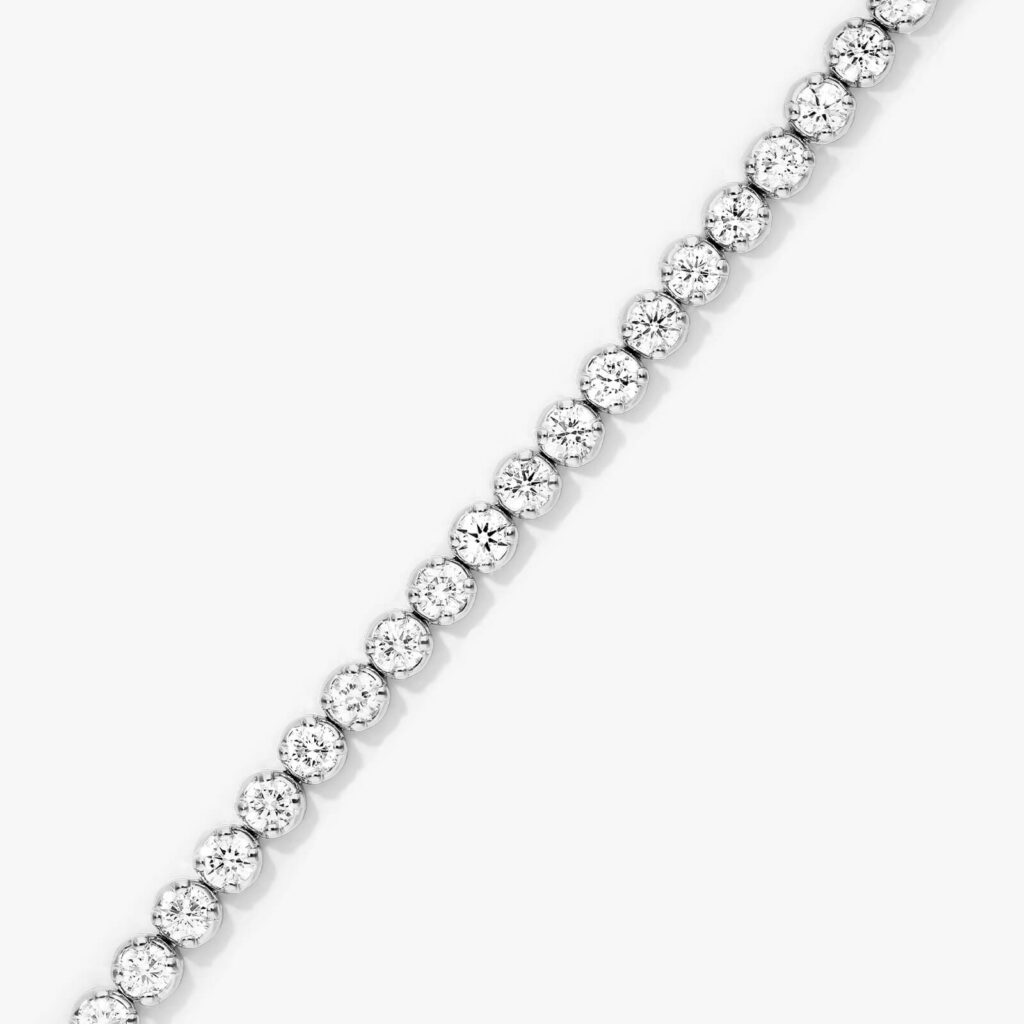 Choose a gorgeous, timeless piece such as a tennis bracelet, or take the opportunity to upgrade an engagement or wedding ring. Whatever piece you choose, you can't go wrong with dazzling diamonds.
Related Post: Earth Created vs. Lab Created Diamonds: A Guide
Twentieth Anniversary: Emerald Jewelry
Two decades together is a true feat and calls for a massive celebration. Representing love, vitality, and an eternal relationship, what better gemstone to mark twenty years together?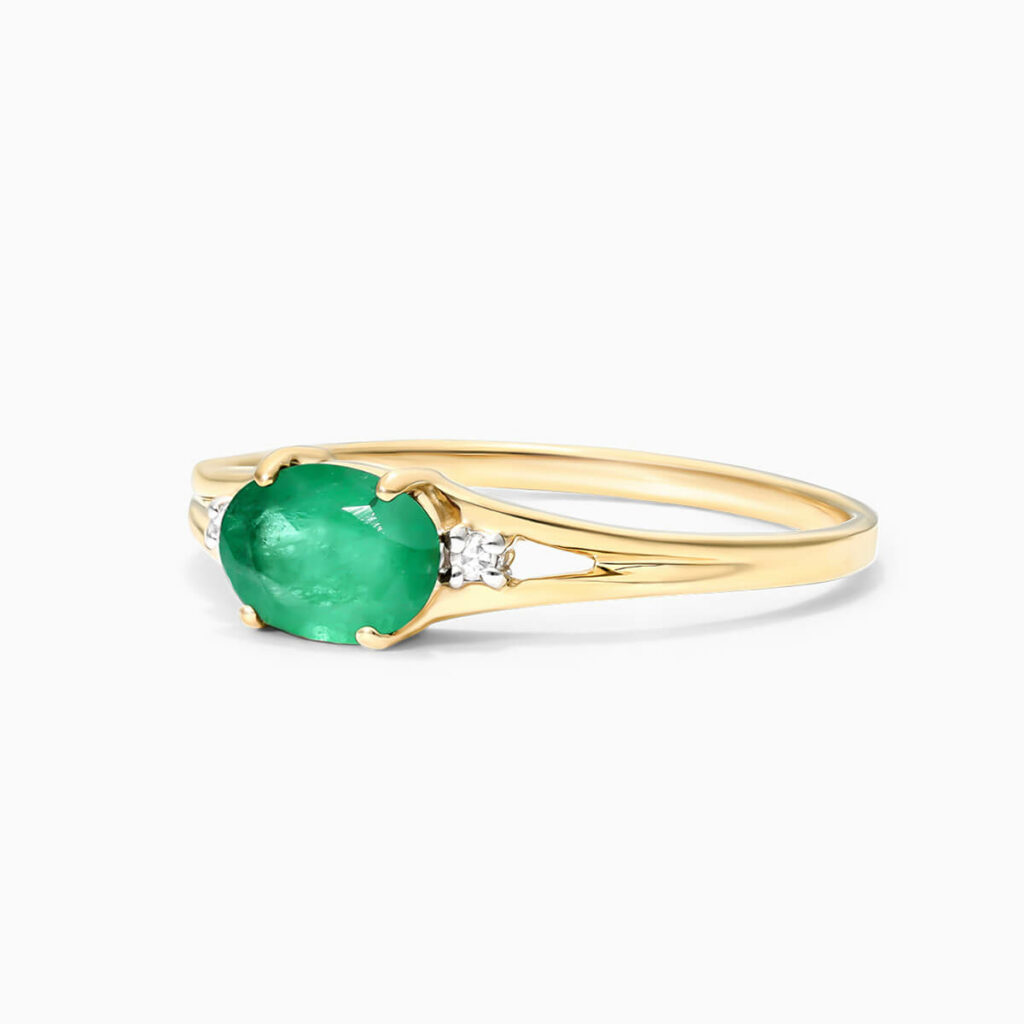 Incredibly durable, just like the love of two decades ago, emeralds are versatile, beautiful, and rare (also like a marriage that's lasted twenty years!). Perfect in yellow or white gold, emeralds are an elegant choice.
Related Post: What Is The Birthstone For May?
FAQs
Is it necessary to follow the traditional gift guidelines for anniversary gifts?
Absolutely not! A gift that comes from the heart will always be appreciated. But gift-giving isn't always so easy either. What to give, how much to spend, there are so many variables. That's why gift guides are a great tool. Follow our guide exactly or use it as inspo and find your perfect sparkle at JamesAllen.com
What are some other popular anniversary gift ideas besides jewelry?
Anniversary gifts range from paper to flowers, appliances to pottery. From traditional to modern choices, there are many options when giving an anniversary gift. We might be a bit biased, but we think bling is always a great gift!
What kind of jewelry is typically given for each anniversary year?
Each anniversary year is associated with a metal or gemstone, not a specific jewelry piece. However, earrings are the most popular choice no matter what the year. Classic, perfect for everyday wear, and no size needed.
What is the significance of giving jewelry for each anniversary year?
Giving jewelry for an anniversary, whether it's the first year or the tenth, shows love and affection. It is a gift that is beautiful, unique, and has a personal touch. No matter what type of jewelry or style, giving a beautiful piece of gemstone jewelry adds the perfect amount of sparkle to the celebration.
What is the tradition of giving jewelry for wedding anniversaries?
Noone knows for sure where the tradition of giving gifts, let alone jewelry gifts, for wedding anniversaries comes from. However, it is widely believed that the idea originated in the Middle Ages when husbands give their wives silver and gold wreaths or garlands to celebrate their 25th and 50th wedding anniversaries.
Subscribe to our email list for access to secret sales, practical ring-buying tips, and $100 off your first purchase!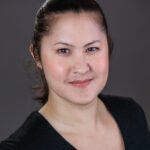 With over 10 years of experience writing and editing on a wide variety of subjects, Sarah is a veteran of the content world. Since joining James Allen, she has focused on all things diamonds and fine jewelry with the goal of educating and empowering consumers.