Engagement rings are often your first piece of true diamond jewelry. But this piece presents a unique problem, you are meant to wear it every single day! Often fine jewelry is kept safe in a jewelry box, brought out on special occasions and worn with care. Even pieces meant for casual wear are kept safe.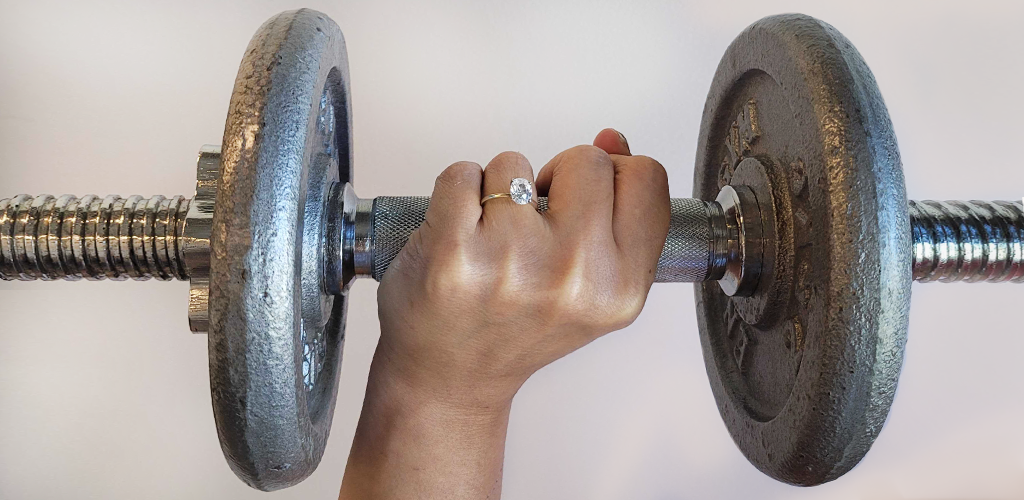 So what are you to do when you're a newly engaged fitness fanatic? Read on to learn how to keep your ring safe from your fitness routine and other opportune moments.
Why Do I Need To Remove My Engagement Ring?
The idea of needing to remove your ring at any time is new for many people. We don't remember seeing our parents take them off. You also likely see other people working out with their rings on and you wonder, if they can do it, why can't I? Yet this is not a pattern you want to repeat if you intend to protect what is arguably your most prized piece of jewelry.
Of course you want to wear it all the time; you want to show it off! And rightly so! Whether an engagement ring symbolizing your love, or a gorgeous birthstone ring and fine jewelry are investment pieces. They are bought with love and made with expertise. The best materials and the most gorgeous gemstones merit the ultimate protection. Make sure that when you do show it off, it looks its best! Buying insurance is not the only way to protect your valuables.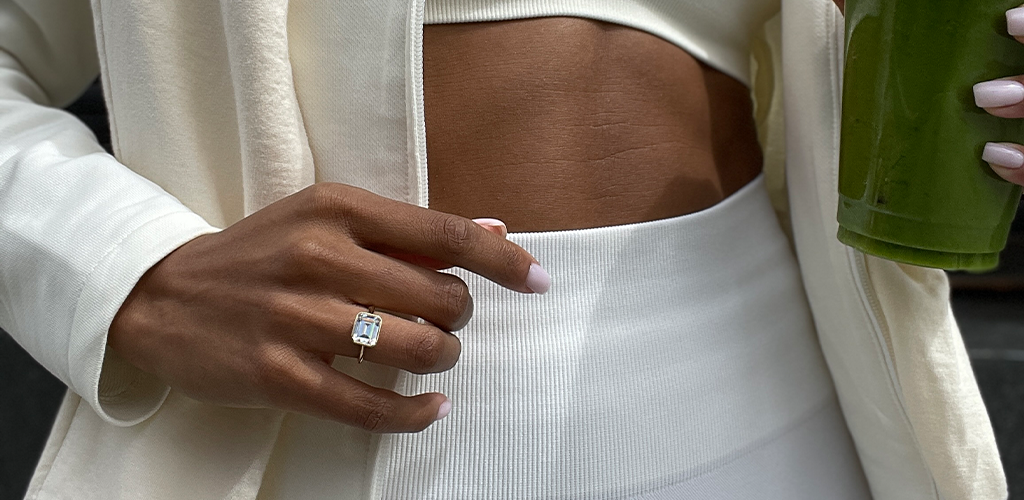 Is It Safe To Wear Your Engagement Ring AND Lift Weights?
When working out, you risk chipping the band, scratching a center gemstone, or damaging the prongs, causing your diamond to fall out, and even thinning the band to the point it can break. You don't have to be clutz or a gym novice for this to happen. So how does this happen?
It doesn't matter if you lift heavy weights with fewer reps, or lower weights at higher reps, the pressure of the weights, no matter if it's a bar or dumbbells, will cause your band to bend. Pavé bands are particularly at risk. When the pressure of the weights causes the band to bend, on a pavé bend, there is an increased risk of the small stones falling out.
Even if you use weight machines instead of free weights, this still applies to you. And weight machines carry an added risk…your ring can get caught in the machine. Changing the weight load, your ring can get caught between plates or even when holding on it can get caught in the crevices of the machine.
Free weights or machines, bars or dumbbells, you risk damage if you wear your ring while pumping iron.
Avoid The Avulsion
In addition to risking damaging the ring, you can damage yourself! Working on that perfect push up? Trying to get that PR on pull ups? Or working on that perfect down dog? As the ring gets pressure from the bar or the ground, you will feel your ring press against your finger, which at a minimum is very uncomfortable and at a maximum, is painful.
Along with the pain, calluses can form around your ring that can be very uncomfortable as well. Especially when they peel and harden. Even if you're tough enough for that pain, wearing your ring can cause a ring avulsion.
What is an avulsion you ask? This is what happens when your ring finger, or another finger sporting a ring, gets caught and the ring gets yanked off so fast that you damage your finger tissues, muscles, tendons, and even bones.
Also known as "Degloving," while ring avulsions aren't common, they sure are painful. And working out with your rings on puts you at increased risk. Another reason to get fit with your rings safely tucked away.
What About Cardio? Is That Ring-Safe?
Cardio is not a one size fits all and can still have an impact; sticking to running or spin classes can still cause damage. Tennis players, for example, have to watch for flying tennis balls and the impact from their rackets. Using cardio equipment like spin bikes, ellipticals, stair climbers, and even when doing floor exercises, your ring will get knocked every time, which can damage your precious wedding ring.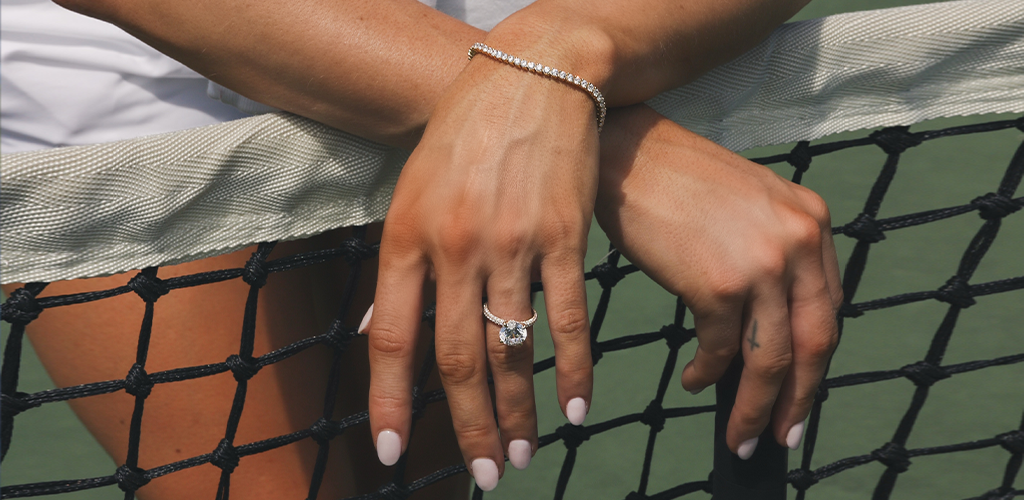 Sports like running don't have impact concerns, but they do come with other risks. Sweat can loosen your ring and cause it to fall off; ensuring your ring is the correct size will minimize, but not eliminate, this risk. See our tips and tricks, including our online ring sizer, to ensure you get the right size.
Another risk is sweat and dirt, this can tarnish your engagement ring and other fine jewelry, and while we can advise you on how to clean your engagement and wedding rings, it is still best to keep them as clean as possible, right from the start.
Dirt and other muck will affect your ring's appearance and take away its brilliance. The more detailed your ring, the more easily dirt will get trapped in all the nooks and crannies. And we want to make sure your ring shines bright.
Swimming is another great workout, low impact, easy on those joints, BUT pools are not ring-friendly. The chemicals used to treat pools can dull your metal, diamonds, and other precious gemstones. Another risk, is prune fingers! When your fingers shrink and get all pruney from swimming, your ring can fall off! A damaged AND lost ring? No thank you!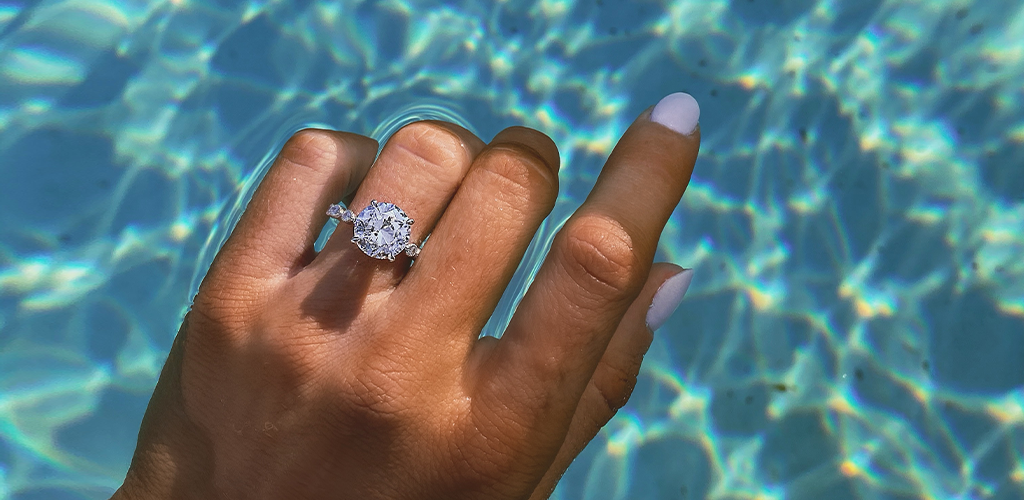 What About Yoga?
You still need to be careful when participating in activities like yoga, pilates, or barre. Not only can engagement rings get damaged when knocking against the floor or the ballet bar, but they can also throw off your balance, negatively affecting your workout.
The same is true for gymnastics, stretching, and even if you're training to be a ninja warrior. Play it safe and ensure the best workout and remove your rings during your fitness routine.
Isn't Gold Strong?
Gold, platinum, and other alternative metals ARE strong. But so are you! And the pressure of bars, barbells, bodyweight exercises, and other gym activities will bend and scratch these metals. Even stronger metals like platinum will eventually snap under the pressure.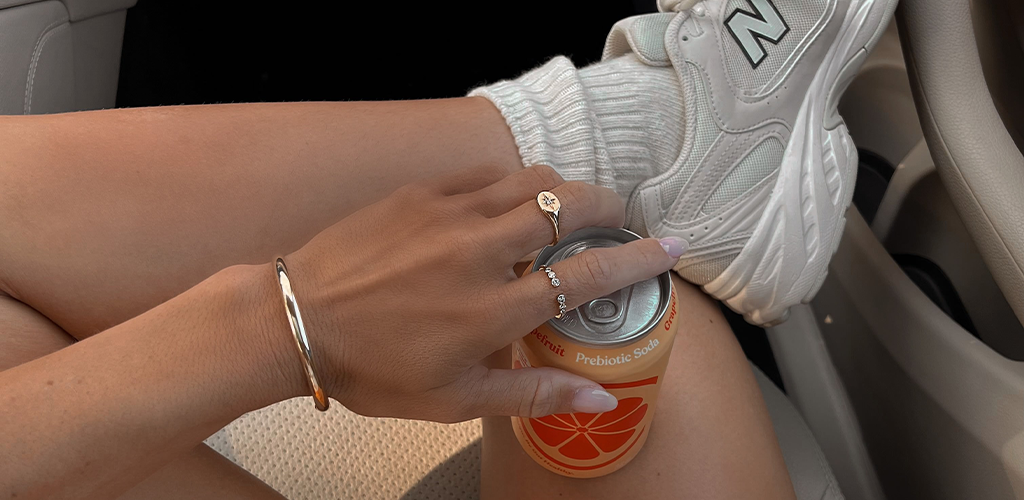 Other Times To Remove Your Ring
Washing your hands, especially when using hand sanitizer. Typical hand soaps and sanitizers have harsh chemicals that can damage your ring. The same is true for cleaning products, so whether wiping down the machine after using it or cleaning the house and doing laundry, those chemicals can cause damage so it's best to put your ring in a safe place.
When cleaning your ring yourself, you want to stick to gentle soaps. See more about how to care for your ring here.
Sleeping and showering? You betcha! Your favorite body wash, shampoo, lotions, potions, and other cosmetics can cause damage. The chemicals can tarnish your jewelry, and lotions and cosmetics can also cause build-up in the crevices of a ring. Put your ring and other fine jewelry on once you're fully quaffed but not during the beautifying process.
Experts also recommend taking your engagement ring off before you enter dreamland, as your engagement ring can get caught on your sheets or even your hair when you sleep. This can damage the prongs, causing them to loosen and thus damage your ring. Best to take off your engagement and wedding rings while you catch those Z's.
The beach is also a hazard for multiple reasons! The saltwater is corrosive, and the sand can make your ring and jewelry dirty and actually damage your metals. Sand can also damage the prongs and cause your stones to fall out. A lost ring is not better than a damaged ring
Top Times To Remove Your Engagement Ring
Working Out
Cleaning
Showering
Applying Lotion & Makeup
The Beach
Swimming (pools & natural bodies of water)
Hiking
Sleeping
So How Do I Protect My Engagement Ring?
There are multiple products out there that claim to protect your ring. Some women suggest tucking it into your sports bra or putting it into pockets that are meant for your keys or your phone. And while these options and products work to varying degrees, none are full proof. One product may work great if you're going for a run but may be totally useless if taking a HIIT class.
Different forms of physical activity have different risks of damaging your diamond engagement ring and other fine jewelry. Scratches, dents, dirt, they all affect it. Some products protect you from losing your wedding ring but fail to ensure it does not get dirty, some products make sure the band is protected but leave the diamond exposed for chipping. Truly the best way is to hold onto and utilize that original packaging.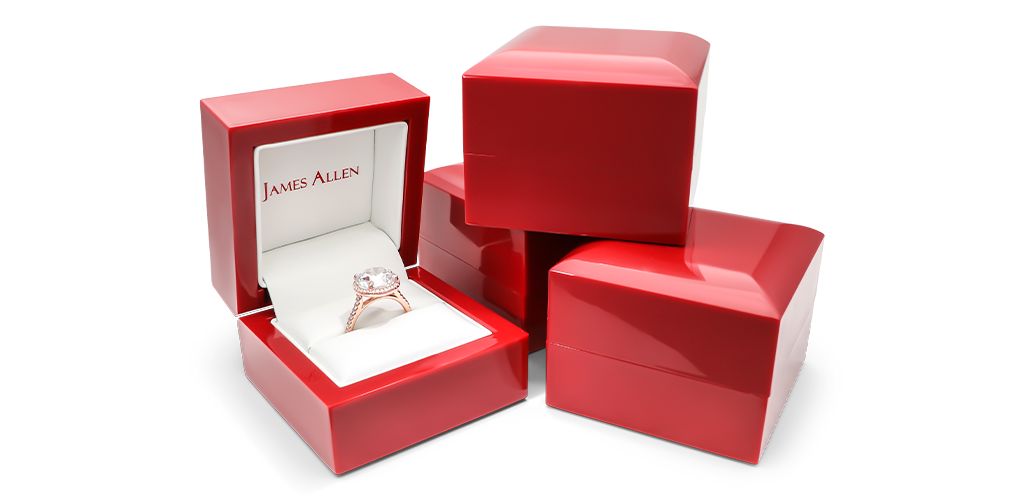 Your James Allen ring box is a sure-fire way to protect your ring. Whether leaving it at home before heading to the gym or in your gym bag before heading out for a hike, your ring box and other original packaging are the easiest way to protect your fine jewelry.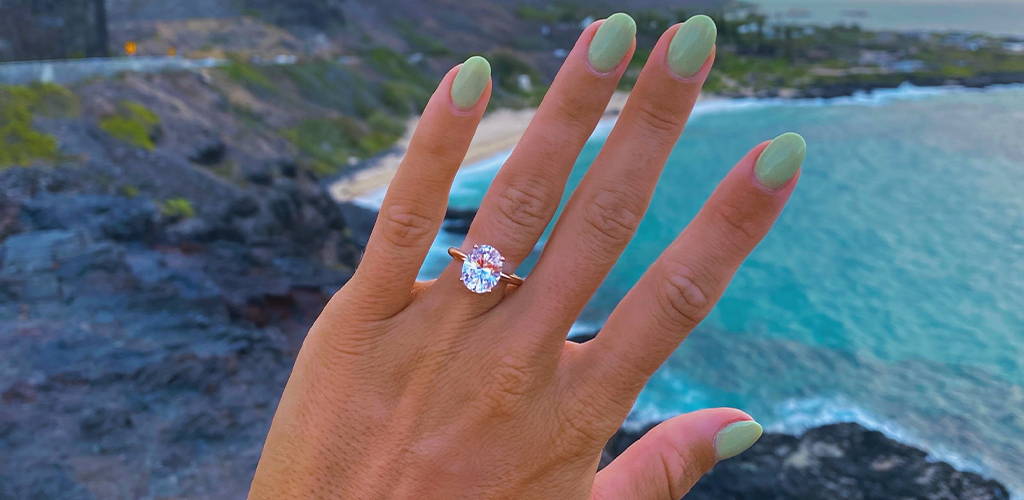 You may worry, like so many of us, that you're on the go and too busy to stop at home, but you don't want to leave it in a gym locker. Investing in a good lock will protect all your valuables, your wallet, laptop, and other important things you carry with you on a daily basis.
Still worried? Take your ring box, put it in a locked bag or case, and leave it at the front desk or manager's office.
Final Thoughts
We understand that when you get engaged, married, or treat yourself to a gorgeous piece of fine jewelry, you want to show it off. You want to wear it every day! You want to show your anniversary bling all the time to everyone….and you should! And while it might feel weird to take your rings off, you also need to protect them and protect yourself.
It is important to remember these pieces are true fine jewelry and need to be treated as such. They need to be cared for and protected just as much as they need to be shown off. Having a fabulous engagement ring, wedding band, and other fine jewelry does not need to interfere with your fitness routine or active lifestyle.
Protect your fine jewelry while also living your best life. Whether at the pool, the beach, hitting the weights, or going for a run, safeguard your jewelry and ensure it always sparkles brightly.
Subscribe to our email list for access to secret sales, practical ring-buying tips, and $100 off your first purchase!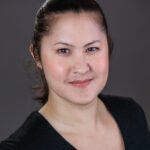 With over 10 years of experience writing and editing on a wide variety of subjects, Sarah is a veteran of the content world. Since joining James Allen, she has focused on all things diamonds and fine jewelry with the goal of educating and empowering consumers.