It is okay to be a little obsessed with jewelry, and for those who wear jewelry on days ending with a "Y", bracelets are a "must-have."
Did you know the history of bracelets goes back as far as 5000 BCE? The term "bracelet" comes from the Greek word brachile, meaning "of the arm." It is believed that the earliest bracelets were made of materials such as wood, pebbles, bones, and feathers. In various cultures and religions around the world, bracelets have had several historical, cultural, and religious connotations.
In comparison to the other jewelry pieces, bracelets are the most under-rated accessories.
By wearing a simple yet stylish bracelet, you can instantly elevate your look, whether it be at the office, your best friend's wedding, or even on date night. We know that finding the perfect bracelet can be a little tricky but we're here to help you find just the right one.
Understanding Different Types of Bracelets
From the everyday silver bracelets for women to statement cuffs or elegant tennis bracelets, these accessories are an excellent way to accentuate your style. We've broken down the basics of all the different types of bracelets to help you out. 
Cuff Bracelets
The cuff bracelet is one of the easier bracelet types to put on. These rigid bands wrap around the wrist but it has an opening in the bracelet that allows the wearer to slip on using a rolling motion. Cuff bracelets usually are available in a variety of metals and styles. A wide cuff bracelet adorned with diamonds tends to create a bold, trendy look, whereas thinner yellow gold cuff bracelets can be worn as an everyday accessory.
Bangle Bracelets
These beautiful and stylish bracelets for women can be perfectly worn alone for a more minimalist look or stacked together with other bangles for a layered, statement look. These bracelets are rigid yet solid and often made to fit loosely on the wrist. A bangle's unique characteristic is that it is seamless, with no clasp like other bracelets.
Diamond & Tennis Bracelets
A timeless classic, tennis bracelets have been a go-to staple for decades – and rightfully so! Diamond tennis bracelets are comfortable, and sophisticated, and make the perfect accessory for virtually any occasion.
Tennis bracelets are just as elegant as they are versatile. Our selection includes a variety of settings and styles, including two, three, and four-prong, along with channel and bezel settings, featuring various diamond cuts in both earth and lab created options. You may opt for a single tennis bracelet to create a simple yet fashion-forward look; however, they also look great layered with other bracelets as well.
Chain Bracelets
These classic bracelets for women will always be in fashion as they are seen as a chic accessories that can be worn daily. A chain bracelet is made up of metal links that are arranged in a specific pattern. Some chains may include rope, cable, mesh, popcorn, snake, curb, and S-link. Chain bracelets are available in a variety of metal types such as yellow gold, white gold, and sterling silver.
Gemstone Bracelets
Gemstone bracelets, as the name suggests, are adorned with gemstones. Gemstone bracelets add a colorful accent to any outfit. James Allen offers gemstone bracelets in a range of natural gemstones including sapphires, rubies, garnets, amethysts, citrine, peridot, emeralds, and pearls.
Factors to Consider When Choosing Bracelets
Whether you're buying a gift for yourself or someone special, it's important to consider various factors before shopping for a bracelet. These include size and fit, budget, the type of material, quality, durability, clasp types, and of course the purpose of the bracelet.
Set a budget
Before you start shopping for any type of bracelet, it's important to determine your budget.
For example, gold bracelets for women can range in price but will be significantly more expensive than those made from sterling silver. Also, consider the price of gemstones or diamonds that may be added to the bracelet, as their quality, size, and specific type can significantly increase its price.
Materials
The choice of material is key, precious metals such as yellow or white gold and silver offer longevity and classic appeal but at a higher cost. For those with sensitive skin, hypoallergenic options such as titanium or platinum are worth considering, despite their potentially higher price tags. You should also take into consideration how durable the bracelet is, especially if you intend to wear it daily, as softer metals and delicate materials will wear out more quickly.
Style and Occasion
Tennis Bracelet – perfect for both everyday wear or a classic bridal accessory. Its symmetrical pattern of diamonds offers a versatile sophistication.
Cuff Bracelet – makes a bold statement for formal events or professional settings, providing a modern edge to business attire or evening gowns.
Bangle Bracelet – ideal for festive occasions, these can be stacked for a playful, chic look, and they complement outfits like cocktail dresses.
Chain Bracelets: a simple sterling silver chain bracelet can serve as an understated accessory that's versatile enough to match with a variety of casual outfits. Alternatively, a rose gold or yellow gold chain bracelet exudes sophistication and pairs beautifully with evening dresses or suits.
Gemstone Bracelets: whether it's date night or a business event, they're perfect for adding a pop of color to any outfit.
Quality and Durability
When purchasing jewelry online, it's highly recommended to read the product reviews. These reviews become of great help in determining the quality of the piece and provide additional information that may help you choose your perfect piece.
Higher quality materials will generally result in more durable bracelets that can withstand daily wear and tear. It's worth investing in a sturdy bracelet that will last a long time, especially if it's a piece you plan to wear frequently. So look for sturdy clasps and thick settings that can withstand the rigors of everyday activities without getting damaged.
Closure Mechanisms
The type of closure mechanism on a bracelet not only affects its security but also its ease of use.
Lobster clasps are the most common and secure, however some people may require assistance to fasten them.
Box clasps are a sophisticated closure mechanism where a tab is inserted into a box-shaped frame and clicks into place, best suited for elegant and high-end bracelets. While they provide a secure lock, they can be tricky to open and close with one hand.
Spring ring clasps use a spring mechanism to open and close a small, circular ring, which is commonly found in lightweight and delicate bracelets. This type of clasp is discrete and blends well with the bracelet design, although it can be challenging to manipulate, especially with smaller fingers.
Bolo clasps are perfect for those looking for an adjustable closure. This allows for a custom fit by sliding up or down along a chain or cord, making it a versatile option for bracelets of varying sizes. Bolo clasps are particularly user-friendly, as they can typically be adjusted with just one hand.
Fish Hook clasp consists of a metal hook that fastens into an oval-shaped box or eye, often used in more delicate and vintage bracelet styles such as pearl bracelets. It gives a nearly invisible closure but may require some practice to hook and unhook easily.
Size and Fit
When shopping for a bracelet online, accurate sizing is important so the bracelet fits comfortably on your wrist. Not too loose, or it will slide around and appear sloppy. Too tight, and it will be uncomfortable to wear.
Most bracelets come in standard sizes, but it's a good idea to measure your wrist to ensure the perfect fit. Be mindful of adjustable features or clasps that can offer a more tailored fit, especially since you won't have the chance to try on before purchasing. It's also wise to check the retailer's return policy, just in case the bracelet doesn't fit as expected once it arrives.
How To Measure The Right Bracelet Size For Your Wrist
The most accurate measurement to use is the knuckle measurement, which corresponds to the diameter of the bracelet in the image below.
Use a flexible tape, something like a sewing measuring tape.
On the hand you want to wear the bracelet, touch your thumb to your little finger and then measure around the broadest part of the hand (base of knuckles).
Measure the length of the broadest part of your knuckles with your thumb and fingers together.
Compare your across the knuckles measurement with the diameter sizing in the above chart to determine your bangle size.
If the measurement falls between two sizes, choose the larger bangle size.
Once the bangle is over the knuckles of your hand, it naturally sits quite loose around your wrist.
You can also double check your wrist size with your knuckle size to see how snug/loose the bangle may fit.
Bear in mind that for some women, if you have a small sized wrist and a large sized knuckle area, bangles may not suit as when on the wrist they will sit far too loosely (even when quite a squeeze to get over the knuckle area).
In this case it's best to measure a bangle you already have before ordering online.
How to Clean Bracelets for Women
How often should you clean your bracelet? That depends on how thoroughly you want to clean it. Regular, gentle cleaning should be performed weekly, while more thorough cleansing should only occur occasionally so that the harsh chemicals don't damage your bracelet. Some types of bracelets (like the simple bangle) are easier to clean than others. For a bangle you can use a damp cloth, whereas a chain bracelet might require a specialized jewelry brush depending on its design. It's also important to note that not all gemstones can withstand water exposure. Some of them are porous and you should never use anything else but a damp lint-free cloth to clean them.
Related blog post: How To Clean Your Jewelry At Home & Other Useful Tip
FAQs
Are there specific bracelets suited for formal events?
Yes, for formal events, bracelets such as delicate tennis bracelets, sophisticated pearl strands, or fine metal bangles with minimalistic designs are perfect! Generally, it's recommended to choose elegant and understated pieces that complement rather than overpower the overall attire.
What to look for when buying a bracelet?
When buying a bracelet, look for quality craftsmanship and materials that match your personal style and of course the occasions you intend to wear it. Additionally, take into account the clasp type for security and ease of use, and ensure the fit is comfortable and adjustable to your wrist size.
How can I stack bracelets to create a fashionable wrist look?
To stack bracelets fashionably, mix textures and metals, combining thinner bangles with chunkier pieces, while keeping a cohesive color scheme that ties the look together. Remember balance is key, so aim for an asymmetrical yet harmonious arrangement that reflects your personal style.
How do you know what size bracelet to buy?
To find your correct bracelet size, measure your wrist with a flexible tape measure. First place it just below the wrist bone, where you would normally wear a bracelet, and add about a half inch to an inch (1.27 cm to 2.54 cm) to your actual wrist size for comfort, depending on whether you prefer a snug or loose fit. When shopping online, compare your measurements to the seller's size guide as sizes can vary between different designers and manufacturers.
How do I choose the right bracelet for my style?
To choose a bracelet that suits your style, consider your personal taste, the type of clothes you wear, and the occasion you'll be wearing the bracelet. Remember to keep your lifestyle in mind, pick a piece that balances practicality with personal flair. Simple and understated bracelets for professional settings, and more distinctive or colorful ones for casual events.
Can bracelets be worn by people with metal allergies?
Yes, people with metal allergies can wear bracelets by selecting hypoallergenic materials such as stainless steel, titanium, platinum, or 18k gold.
Let's Wrap It Up
Nothing accentuates and complements an outfit quite like jewelry. Bracelets are a versatile accessory that every woman should have. And, the right bracelet can make a statement while allowing you to express your own uniqueness and personality.
As you've probably guessed by now, the perfect bracelet completely depends on you. Whatever your needs, preferences, and budget, we at JamesAllen.com are here to help you make the best choice!
SHOP RELATED PRODUCTS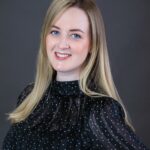 An experienced content writer with four years' experience, Tarryn enjoys educating and guiding jewelry shoppers, providing them with valuable insights and best practices for making informed purchases.