Lab created diamonds are fast becoming a growing trend in the industry for diamond buyers. Here's everything you need to know from their price, unique brilliance, and more.
What Are Lab Created Diamonds?
Lab grown diamonds are optically and chemically identical to earth created diamonds. The only difference is their origin. A diamond seed is placed in conditions identical to those in underground mines. Then, a carbon coating is added to help the diamond crystallize as it grows.
The crystalline form of carbon we call "diamond" can be attained only through intense heat, constant pressure, and a good amount of time. Nowadays, we can achieve that in a lab in specialized machines that knock a few billion years off the cooking time. The result is a lab grown diamond that differs from a mined diamond in name only.
If you were to look at both types of diamonds through a professional jeweler's loupe, or if you were to inspect both diamonds on a molecular level, you would see no difference. The same result was achieved through very different processes.
How Are Lab Grown Diamonds Made?
Lab grown diamonds are manufactured using conditions that mimic the natural process that earth-created diamonds are subject to. Carbon is exposed to high temperatures and high pressure in a controlled environment (laboratory) thus creating a diamond.
Lab created diamonds can be made using two different methods. The first is known as the HPHT method, where a small diamond seed is placed into a piece of carbon. The carbon is pressurized and exposed to high temperatures. Finally, the pressure and heat then melt the carbon allowing a diamond to form around the initial seed.
The second is the CVD method, which also requires a diamond seed. The seed is placed into a sealed chamber that is heated and filled with carbon-rich gasses. These gasses are ionized into plasma using advanced technology that breaks down the gasses' molecules and allows pure carbon to stick to the seed, forming a new diamond.
Fun fact: It typically takes a lab created diamond less than a month to grow. A 1-carat white diamond takes around two weeks to form, whereas fancy color diamonds like yellow and blue diamonds take between 5-10 days to form.
Are Lab Created Diamonds Real?
Lab created diamonds are 100% real diamonds.
If you want to get technical, here's what you need to know. Lab grown diamonds have the exact same optical, physical, and chemical properties as their mined counterparts. The only significant difference is their origin. One comes from a natural and uncontrolled environment, while the other is physically created in a controlled laboratory.
Even by definition, the two are indistinguishable. The Federal Trade Commission (FTC) defines a diamond as pure crystallized carbon in the isometric cubic system. This means that crystallized carbon is a gemstone known as a diamond regardless of whether a diamond was mined from the earth or grown in a lab.
Lab Created Diamonds vs. Natural Diamonds
Lab Created Diamonds
Lab grown
Formed in under a month
Made of carbon atom structures
Lower price
No resale value
Mass-produced
Available in various diamond shapes and sizes 
Certified
Earth-Created Diamonds
Earth made
Formed over billions of years
Made of carbon atom structures
Higher price value
Resale value from 25%-50%
On-of-a-kind
Available in various diamond shapes and sizes
Certified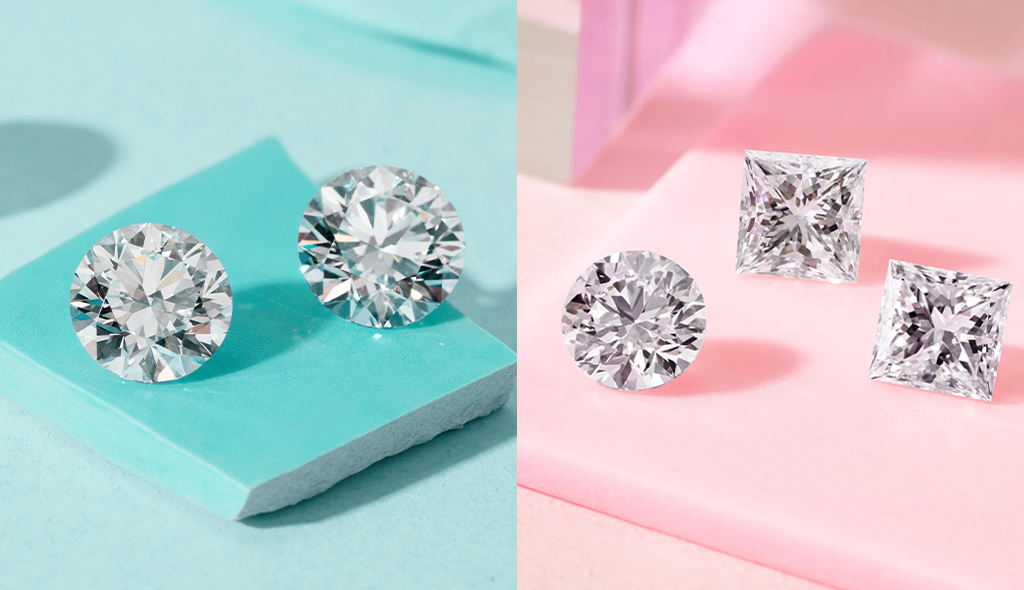 How to Tell the Difference Between Lab Created Diamonds and Natural Diamonds
You can't tell the difference between lab created diamonds and natural diamonds without specialized equipment, even if you're a professional gemologist. The best way to tell the difference between lab grown diamonds and natural diamonds is to look at the grading report.
Suppose a professional gemologist tries to determine if a diamond is mined or lab-grown; they would use magnification to look at the nature of the inclusions. The inclusions in a natural diamond appear slightly different than in a lab created diamond. Sometimes differences appear in how the diamond reflects light compared with a synthetic diamond.
In general, though, when looking at a lab created diamond next to a natural diamond, you can't distinguish between the two.
What Are The Benefits of Lab Grown Diamonds?
Greater brightness & higher purity
Easily traceable origins
Socially responsible (Ethically sourced)
Greater affordability at 30% less than mined diamonds
You can have a unique fancy color diamond made
Fun fact: Lab created diamonds are grown through a sustainable process. The CVD manufacturing method uses chemical vapor deposition (CVD), which makes it easier to keep up with demand without sacrificing the diamond's quality while remaining conflict-free and ethically sourced.
Lab Created Diamond vs. Natural Diamond Price
Traditional diamonds are the most expensive choice. The process of discovering, mining, and shipping earth created diamonds is resource-intensive; the high cost of bringing them to market has helped diamonds achieve their luxe reputation.
A lab created diamond is perfect for when you want a real diamond but want to pay 30% less. Because the process of creating a diamond takes significantly less time and resources than mining a diamond from the earth, lab made diamonds cost significantly less than earth mined diamonds.
GIA Certified Lab Created Diamonds
Like all earth created diamonds, lab grown diamonds also come with their very own birth certificate (GIA Certification). 
Since lab grown diamonds are optically and chemically the same as mined diamonds, they come with their own certification. Today, most lab created diamonds are certified by IGI, International Gemological Institute.
Additionally, these diamonds are being accepted and certified by the GIA, the Gemological Institute of America, which has developed sophisticated devices that are used to screen and identify the difference between natural diamonds and lab grown ones.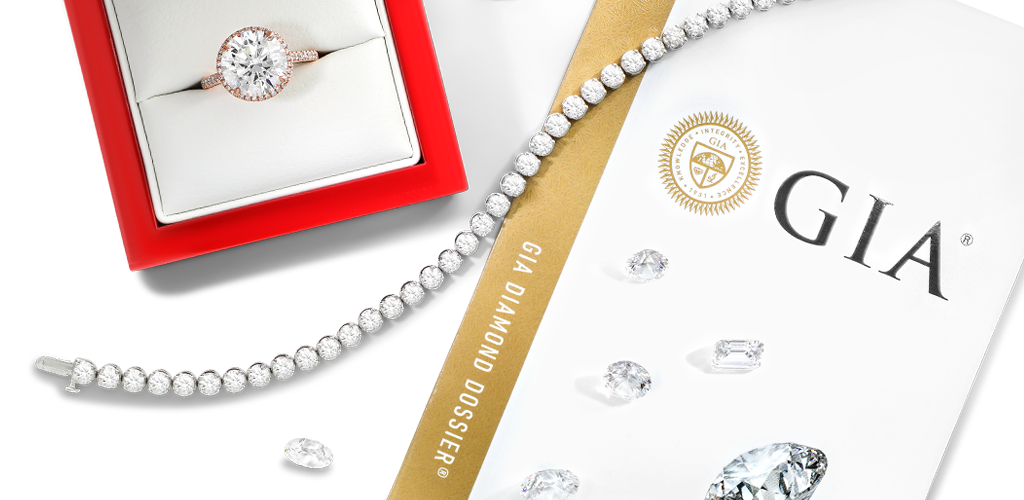 Should You Buy a Lab Created Diamond?
When choosing a stone for your diamond engagement ring, you need to consider your lifestyle, budget, and more.
You should consider a lab grown diamond if you wear your jewelry often, and it's important for you to have durable diamonds. It's also the better option if you're looking to budget or want a larger diamond at a much lower price.
Lab created diamonds are growing in popularity and are largely recognized as the better option for socially conscious consumers.
Finally, if you're looking for a keepsake, remember, "A diamond is forever." The oldest diamonds found have existed for nearly 4 billion years, and they're holding strong. You can rest assured that any loose lab created diamond you buy or set inside your engagement ring or wedding ring can be comfortably passed down from generation to generation.
Choosing the stone that suits your lifestyle is an important part of designing meaningful jewelry that will last you throughout your life. And if you choose to buy either lab created diamonds or earth-created diamonds, you can choose from 1000's of beautiful options at James Allen.
Check out our other helpful blogs: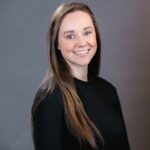 Jessica is a seasoned content writer with four years of experience and a qualified gemologist. She enjoys educating new shoppers on the best practices for buying jewelry.