Creating Customized Jewelry
Designing your own custom jewelry online is an exciting process and allows individuals to create personalized accessories by selecting materials, gemstones, and styles from the comfort of their homes. Through intuitive online platforms, customers can take an idea and, by visualizing their designs in real-time and making adjustments, translate that dream into a unique, perfectly tailored piece of jewelry.
At James Allen, you can design a one-of-a-kind engagement ring that's true to your personality by customizing it with vibrant gemstones, colored diamonds, and a variety of metal alternatives, ensuring your ring is as unique as your love story. If you wish, we can create and design a unique engagement ring to your specifications, using state-of-the-art technology that brings your vision to life.
Exploring Customization Options
Choosing Your Base Piece
Selecting the ideal base piece is the first crucial step in customizing your jewelry, setting the tone for the entire design. This important choice involves deciding the form — such as a ring, necklace, or earrings. Another key step is deciding on the material that you want, which could range from various precious metals to different settings for gemstones. It's essential to think about the jewelry's intended use when choosing durability and design, whether it's for everyday wear or special occasions.
Selecting the Perfect Diamond
Explore our extensive collection of over 500,000 certified, conflict free lab or earth created diamonds in stunning 360° HD and up to 40x SuperZoom. You can also receive free, personalized diamond consultation from our certified gemologist to ensure you make the perfect choice. Our Real-Time Diamond Inspection is a game-changer for online ring shoppers, this allows you to view and inspect loose diamonds instantly.
Simply browse the diamonds you're interested in alongside one of our professionals by scheduling a consultation. Ask questions, mark points of interest on the screen while chatting with your diamond expert in real-time, and review everything from the diamond specs to the grading certificate together, all while finding the ideal diamond tailored to your budget.
Our wide range of loose diamonds also includes a TrueHearts™ collection of cut-to-perfection lab grown diamonds.
Personalizing with Precious Metals
Choosing the right metal for your engagement ring is a crucial part of the ring design process. It's also important to choose a metal you love, but it's got to love you back. While it's essential to choose a metal that resonates with your taste, it should also stand up to daily wear. Let's explore the options available to you:
Yellow gold (14k or 18k)
White gold (14k or 18k)
Rose gold (14k)
Platinum
Yellow Gold:
Available in 14k and 18k, yellow gold is the most common metal choice. Versatile and easy to maintain, it appeals to those who adore its rich appearance and hue. Yellow gold looks great on just about every skin tone and is perfect for those who prefer a traditional and timeless look.
White Gold:
Available in 14k or 18k, white gold has the look of platinum, but at a more affordable cost! This beautiful and classic metal color makes it perfect for everyday wear.
Rose Gold:
If you're looking for something unique yet romantic, this is the one for you. Available in 14k, Rose gold is more durable than both white gold and yellow gold, while boasting a similar price point. Its distinctive pink hue offers a fresh and contemporary alternative to other metals.
It's important to note that rose gold gets its beautiful coloring from a blend of gold, copper, and silver. While copper contributes to rose gold's affordability and durability, it's not hypoallergenic. So, anyone with copper allergies should avoid rose gold.
Platinum
A naturally white metal and a luxe choice. Platinum offers both eye-catching beauty and value. It's also known for its durability and hypoallergenic properties. The positive qualities of platinum are reflected in its price, which makes it one of the more expensive options.
Designing Your Custom Jewelry
The Ring Studio is a new feature at JamesAllen.com that allows you nearly unlimited customization options for engagement rings. Jump into the designer's seat and take full creative control of the entire process. Create a custom engagement ring, from scratch by hand-picking your favorite setting from a range of over 100 options. Then browse through our gorgeous array of ring styles! From timeless solitaires to vintage elegance, embrace the allure of sparkling pavés, radiant side stones, and so much more
You also get to pick the metal of the ring's head and shank, complete with your specific center diamond or gemstone. Or, tweak a James Allen design you love to make it even better.
Remember: Some baskets, bands, and stone shapes aren't necessarily compatible with one another. For example, only certain stone shapes will fit into certain baskets. If your heart is set on a specific combination that's not available in the Ring Studio, contact our 24/7 customer service team to request a custom ring. You can count on them to do everything they can to meet your expectations.
Adding Unique Engravings
Did you know that we offer free engraving on most of our engagement rings and wedding bands. The option of engraving will be presented to you during checkout if it is available for your selection.
Personal ring engravings can be any alphanumeric combination up to 20 characters in length. Looking for inspiration? Consider engraving your engagement ring or wedding band with your anniversary date, an expression of your love, your initials, or a phrase with a special meaning that only you two understand!
Related blog post: Engagement Ring Engraving Ideas
Finalizing Your Custom Creation
Virtual Try-On
You've designed the ring and you know it fits your heart, but what about your finger? Believe it or not, technological innovation is making that worry a thing of the past. See how your design will look in real life with our Virtual Try-On feature, straight from your smartphone.
We're firm believers that your ring-trying experience should align with your way of life. For such a significant purchase as an engagement ring, it is vital that you try it on and get a feel for it before committing to it. So, how does this make buying an engagement ring online more convenient? Simply take a photo of your hand, and virtually slide on the ring you're eyeing eliminating any second-guessing you might have. And really, what tops the luxury of sampling an infinite array of rings whenever, wherever you want?
360° Viewing
Thanks to our Diamond Display Technology™ you can explore your diamond's cut, color, clarity, and sparkle in 360° HD views and up to 40x magnification so you can truly understand your diamond's features. Our Diamond Display Technology™ gives you a detailed and fully immersive experience to help you understand your diamond's quality. Additionally, you can browse our wide range of fancy-colored diamonds and natural gemstones for an exotic alternative to colorless diamonds.
Why Should You Customize Your Jewelry Online
Customizing your jewelry online offers unparalleled convenience, allowing you to design and refine your piece from the comfort of your home. James Allen offers access to a vast array of design options, materials, and gemstones, at competitive prices. Furthermore, with the help of cutting-edge visualization tools, technology, and consultations with gemologists and diamond specialists, you're guaranteed a distinct and superior-quality piece that reflects your individual aesthetic and aspirations.
What Is the Cost of Customizing Jewelry Online
As there are many factors involved when customizing jewelry online, the cost varies widely. This is often based on things such as the quality of gemstones or diamonds, type of metal, and the intricacy of the design. In order to ensure transparency and budget alignment, you should obtain a detailed estimate from one of our experts before finalizing any design.
Is It Cheaper to Customize Your Jewelry Online
Customizing your jewelry online can often be more affordable than traditional methods, mainly because of the reduced overhead costs associated with physical stores. Most online platforms have direct access to a variety of suppliers, allowing for competitive pricing of gemstones and other materials. With no middlemen involved, customers often pay a fraction of what they would at a brick-and-mortar jeweler. Additionally, you can compare prices instantly online to ensure you're getting the best deal on your customized piece.
What Are the Pros and Cons of Customizing Your Jewelry Online
Like anything, customizing jewelry online comes with its own set of advantages and disadvantages. Let's uncover the various pros and cons to help you navigate the digital creation of your unique adornments.
Pros of Online Customization
Convenience: Online customization offers the ease of designing and ordering personalized jewelry from the comfort of one's home, eliminating the need for physical store visits.
Cost-Effectiveness: With lower operational costs than physical stores, online platforms can offer more competitive pricing and easy price comparisons for custom jewelry.
Real-Time Visualization: Advanced technology on many online platforms enables 3D rendering and virtual try-ons, allowing customers to view and modify their designs in real time. Customers can achieve a clearer and more detailed view of the diamond online than with the naked eye.
Personalized Experience: Online platforms often store previous designs and preferences, enabling a more tailored shopping experience and making it simpler to create new pieces that align with your personal style and needs.
Eco-Friendly Options: Many online jewelers offer sustainable materials and ethically sourced gemstones, allowing environmentally conscious customers to create a piece of jewelry that aligns with their values.
Extensive Selection: We offer an unmatched array of jewelry collections. From engagement rings to men's and women's wedding bands, diamond masterpieces, precious metal creations, and rare loose diamonds – our expansive selection outshines what conventional jewelry stores offer!
Cons of Online Customization
Shipping Risks: Jewelry needs to be shipped after being ordered, which can cause delays, loss, or damage, depending on how reliable the courier service is.
Overwhelming Options: For some customers, online shopping can seem overwhelming with so many choices and design options to choose from.
Digital Misrepresentation: Sometimes, photographs and digital representations do not always capture the true color, brilliance, or subtleties of gemstones and metals. This can lead to a final product that does not meet the customer's expectations.
FAQs
Can I see a physical sample of my custom design before purchasing?
Each ring is handcrafted at the time of purchase. When you select a center stone and setting, you will see a Computer-aided design of your design (with the general shape of your center stone) If there are any recently purchased ring videos we have to share, that will be available for you as well. Please keep in mind that the CAD shown and recently purchased videos are not representative of your exact ring and center stone details.
Can I make changes to my design after placing the order?
Yes! Our customer service team is happy to assist with exchange requests before your design has shipped if you have a change of heart. Keep in mind that any changes to the setting or even just the center stone will require the production process to start over, so be prepared to wait a little longer for your order to ship. Fully custom designs are non-refundable and once the order starts production, we are limited to what changes can be made.
Additionally, changes to engravings or ring sizes may also delay an order beyond the original projected completion date.
We're Here To Help
Finding the perfect engagement ring, diamond pendant or diamond studs can come with stress, questions, and a lot of second-guessing. At James Allen, we offer you 100% free advice and will assist you in understanding the best diamond quality for your budget and unique preferences.
Contact our highly rated customer service team and chat with non-commissioned diamond and jewelry experts 24-7 regarding any questions you have about buying an engagement ring online and the process around it.
SHOP RELATED PRODUCTS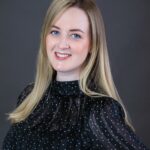 An experienced content writer with four years' experience, Tarryn enjoys educating and guiding jewelry shoppers, providing them with valuable insights and best practices for making informed purchases.