Discover how the shape of a diamond impacts its price in this comprehensive guide. From traditional round cuts to trendy radiant and marquise cuts and beyond, learn how to make the best decision when buying a diamond for your dream engagement ring or fine jewelry.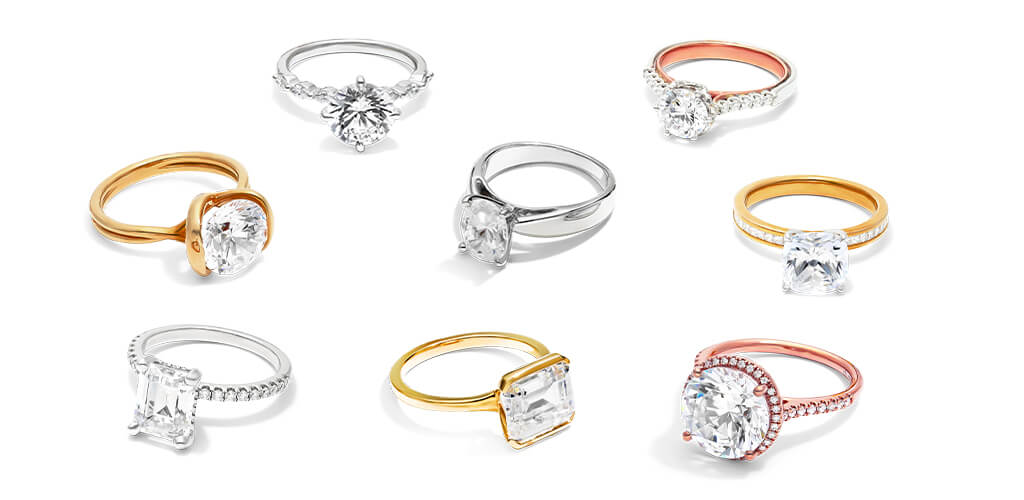 When purchasing a diamond, the shape is crucial to take into account because it directly affects the price. Due to market demand, more significant manufacturing costs, and their extraordinary brilliance, round diamonds, the most common diamond form, typically cost more than other shapes- known as fancy shaped diamonds.
Why Are Some Diamonds More Expensive Than Others?
The most common and costly diamonds are round ones. This is because cutting round diamonds produces the most waste and calls for more raw diamonds to be used. Although cheaper, princess cut and cushion cut diamonds are still in high demand because of their distinctive faceting patterns.
For elongated shapes like oval cut and emerald cut diamonds they have fewer facets but still provide excellent clarity, making them even cheaper. The least expensive possibilities are pear shaped and marquise cut diamonds because they are less common, but they are still excellent choices for people who value distinctive and attractive diamond forms.
Shape Vs. Price Chart
Check out this price comparison of 1 carat diamonds in every shape. We'll give you the price differences between lab and earth created diamonds, all of a VS1 clarity and G color grade.
| | | |
| --- | --- | --- |
| Diamond Shape | Lab Created Diamond Prices | Earth Created Diamond Prices |
| Round | $1,400 | $5,690 |
| Oval | $1,680 | $4,320 |
| Princess | $1,540 | $4,240 |
| Cushion | $1,590 | $3,100 |
| Pear | $1,780 | $4,840 |
| Emerald | $1,310 | $3,570 |
| Radiant | $1,490 | $3,400 |
| Asscher | $1,300 | $3,770 |
| Marquise | $1,780 | $5,520 |
What Is The Most Expensive Diamond Shape?
Round diamonds are the most popular, and most costly diamond shape for a reason. They're roughly about 65% more expensive than the least expensive diamond shapes. Here are some pros of choosing a round cut diamond:
Brilliance: Round diamonds are the most sparkling of all diamond forms, thanks to their extraordinary brilliance.
Versatility: Round diamonds are a timeless classic choice that goes with both old and modern settings.
Rarity: Owing to their scarcity, round diamonds are frequently regarded as luxury goods with a solid long-term worth.
Cut quality: The unique cut grading system used for round diamonds offers high accuracy and consistency in cut quality.
Best light performance: Round diamonds are cut to reflect the lightest possible, giving them an exquisite and brilliant appearance.
Round diamonds are more tolerant of defects and inclusions because of their symmetrical design, making them appear more flawless to the naked eye.
Overall, people looking for a traditional, adaptable, premium diamond with superb brilliance and sparkle should consider round cut diamonds.
What Is the Cheapest Diamond Shape?
The pear or marquise cut is often the least expensive diamond form. Because they are less common than round, princess, and cushion cuts, these diamond shapes are less expensive. It's crucial to remember that a diamond's price is also influenced by carat weight, color, clarity, and cut quality.
As a result, even though pear and marquise cut diamonds may be less expensive, the cost can still change depending on these additional aspects. They might, however, be a fantastic choice for individuals on a tight budget who yet desire a distinctive and attractive diamond form.
A Closer Look At Each Diamond Shape
Round diamonds are the most popular and sought-after diamond shape, and for good reason! These diamonds are the most expensive due to their brilliance, cut, and demand. Round diamonds require more rough diamond to be cut, and they also have the highest wastage during the cutting process, making them more expensive to produce.
Princess cut diamonds share a similar fire and brilliance to round diamonds. They are a modern and trendy choice, but cheaper than round cuts. These diamonds have a unique faceting pattern that makes them appear larger than they are, which adds to their value.
Cushion cut diamonds are a classic choice and have a vintage feel, especially when paired in a halo ring setting. Not only is their appearance similar to princess cut diamonds, but they're not too far behind in price. Cushion cut diamonds have larger facets that create a distinctive, soft glow, which increases their value.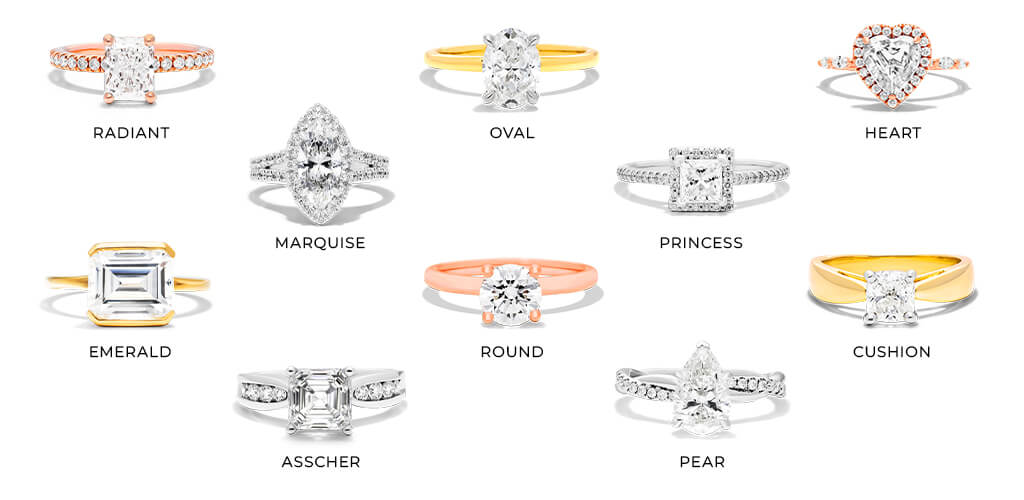 Emerald cut diamonds are always in style and rocked by some of your favorite celebrities. They have fewer facets, which means they show more clarity, but can potentially show more flaws. Their price is lower than that of round, and princess cut diamonds but higher than that of cushion cut diamonds.
Oval cut diamonds have become most popular in recent years due to their elongated shape, which makes the fingers appear longer and slimmer. Their price is similar to that of emerald cut diamonds, which are also part of the elongated diamond family.
Pear shaped diamonds are dimensional and elegant. They combine a round and marquise shape, making them a popular fancy shaped diamond choice for engagement ring shoppers. Their price is lower than that of oval cut diamonds.
Marquise cut diamonds have a bold, pointed shape that elongates the finger. They are becoming more popular as a modern-day diamond choice, and their price is similar to that of pear shaped diamonds.
To Sum It Up
The shape of a diamond affects its price significantly. As a general rule, remember that round diamonds are usually more expensive than other fancy shaped diamonds. Each diamond shape has its own pros and cons, so it's important that you take the time to shop for a diamond shape you love with the exact qualities you or your partner will appreciate.
Have questions about picking the right diamond for your engagement ring or other fine jewelry pieces? Contact one of our experts at JamesAllen.com anytime, and we'll be happy to offer you expert advice or a free diamond consultation.
Subscribe to our email list for access to secret sales, practical ring-buying tips, and $100 off your first purchase!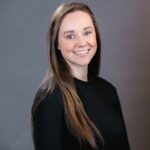 Jessica is a seasoned content writer with four years of experience and a qualified gemologist. She enjoys educating new shoppers on the best practices for buying jewelry.