Discover the perfect ring for yourself or the special man in your life. Say goodbye to the uncertainty of men's ring sizes with James Allen's expert guidance. Embrace a stress-free ring shopping experience now.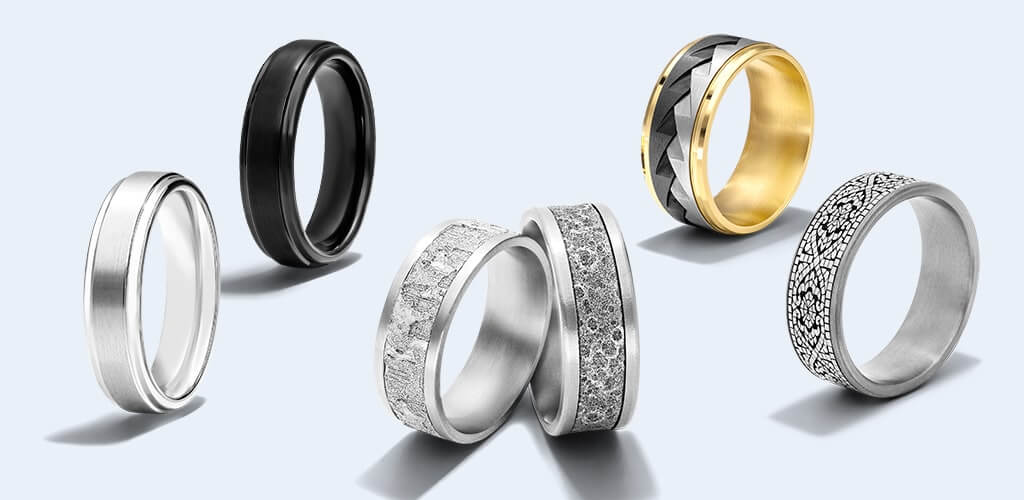 Finding the right ring size is crucial when shopping for a men's wedding band. A well-fitting ring not only ensures comfort but also adds to the overall appeal of the ring. This men's wedding ring size guide will provide simple and effective methods to measure men's ring sizes at home.
To ensure a perfect fit, follow the steps provided by our experts whether you are planning to surprise your partner or buy the ring for yourself.
Why is Ring Size Important?
Before we delve into how you can measure your ring size at home, let's understand why having an accurately sized ring is so important.
Wearing a wedding ring that fits perfectly not only enhances. In addition to comfort, it also ensures the ring won't slip off or become too tight. It's essential to strike a balance between snugness and ease of movement.
Step-by-Step Guide to Measuring Your Ring Size
Follow these easy steps to get the most accurate men's ring size:
How To Measure Ring Size With A Tape Measure
A measuring tape is the best and most accurate method to determine your ring size. Give yourself enough space to accommodate your knuckles for the best results. In addition, you should measure the finger on which you plan to wear the ring, as your left and right hands may have different finger sizes.
STEP 1:
Place the measuring tape over your finger and pull it around into a circle.
STEP 2:
Ensure that the circle fits comfortably over your knuckles by adjusting its size.
STEP 3:
Take note of the measurements in millimeters or inches and use the comparison chart if needed.
How To Measure Ring Size With A String
This next may be a little tricky, especially if you're shopping for someone else. If you're measuring your own size – great! This will be easier than you think. All you need to do is take some string or a piece of ribbon and wrap it comfortably around your ring finger.
Make a mark at the point where the string overlaps your finger once it has been wrapped around it. For an accurate result, try to make the smallest mark possible. Then, measure the string against a ruler or measuring tape. Enter your measurements here in either millimeters or inches. We'll do the math for you; voila, you now have your ring size.
Still unsure? Check out this video for more information.
How To Measure Your Ring Size With A Ring Sizer
We're all about giving our customers the best experience, especially from the comfort of your own home. If you want to measure your ring size immediately, look at James Allen's virtual ring sizer.
Alternatively, you can request a free ring sizer that will be delivered to your home.
Nervous that you've ordered the incorrect ring size? There's nothing to worry about! Your ring can be resized once, for free, within one year of purchase. If you live in the United States, you can even get your ring resized locally at a location near you.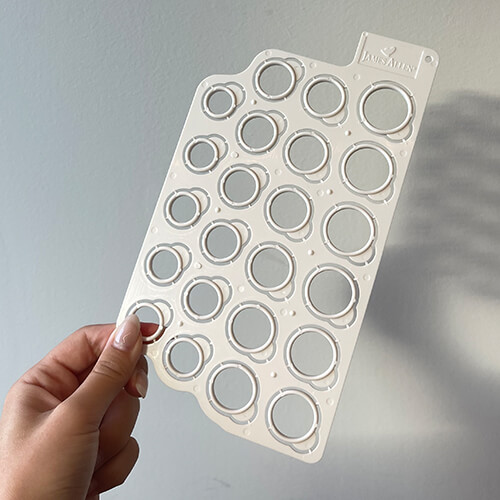 Tips for Accurate Measurements
To ensure the most accurate men's ring size measurement, keep the following tips in mind:
Measure your ring size at different times of the day, as fingers can fluctuate in size due to temperature changes or swelling.
Avoid measuring your ring size when your fingers are cold, as they tend to be smaller. So measure when your hands are at a normal, comfortable temperature.
Measure the finger on which you plan to wear the ring, as each finger may have a slightly different size. Some experts recommend measuring the ring on your dominant hand.
Take multiple measurements to verify consistency and accuracy.
FAQs
How Do I know If I'm Measuring My Ring Size Correctly?
To ensure accurate measurements, follow the instructions provided in our men's wedding ring size guide. Double-check your chosen sizing method and use a reliable ruler or ring size chart for reference. Measuring your ring size at different times of the day is always a good idea to account for any swelling or temperature changes that may affect finger size.
Are There Any Tips For Getting An Accurate Ring Size At Home?
Yes! Here are a few tips to help you get the most accurate ring size measurement at home:
Measure your ring size when your fingers are at their average temperature.
Avoid measuring your ring size when your fingers are cold, as this can result in smaller measurements.
Consider measuring your finger size at the end of the day when your fingers are slightly larger due to natural swelling.
What If My Ring Size Falls Between Two Sizes On the Chart?
If your measurement falls between two sizes on the ring size chart, choosing the larger size is generally recommended. This ensures a more comfortable fit, especially if your finger size fluctuates due to temperature or weight changes.
Can I Use Online Ring Size Charts To Measure My Ring Size At Home?
While online ring size charts can be a helpful reference, it's important to remember that different charts may vary slightly. It's always best to use a specific chart provided by the jeweler or manufacturer you intend to purchase the ring from. If in doubt, consult the jeweler or consider ordering a ring sizer tool for precise measurements.
What Is The Average Ring Size For Men?
The average men's ring size is 9. A wider ring band is recommended for men with bigger hands and long fingers. While men with smaller hands or shorter fingers, a wider band may not be the best choice. Then again, this also depends on your personal style and how much of a statement you want to make.
We're Here To Help
James Allen offers a simple and practical guide to measuring your ring size at home so you can shop for the ideal men's wedding ring. Remember, a well-fitted ring reduces the risk of getting lost and enhances your style. So, whether you opt for a traditional or modern design, ensure it reflects your personality and resonates with your love story. Happy ring shopping!
For more information or any other questions, feel free to contact our customer support team, anytime!
SHOP RELATED PRODUCTS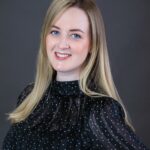 An experienced content writer with four years' experience, Tarryn enjoys educating and guiding jewelry shoppers, providing them with valuable insights and best practices for making informed purchases.