When it comes to planning your dream wedding, the support of your closest friends and family is invaluable. We're here to help you find the best bridesmaids' proposal ideas and gifts they'll love!
What Is A Bridesmaid Proposal?
A bridesmaid proposal is a special, thoughtful, and often creative way to ask your closest friends or family members to be a part of your wedding. This generally involves presenting them with a personalized gift or a heartfelt message that officially invites them to be bridesmaids. In recent years it has become common for bridesmaids to propose to each other during the wedding planning process, adding a special touch of anticipation and sentiment.
When Should You Send A Bridesmaid Proposal?
Ideally, bridesmaid proposals should be sent well in advance of your wedding date. Typically, brides-to-be send out these proposals a few months before the wedding. Usually, after they have chosen the wedding date and venue and have a clear idea of who they want in their bridal party. Sending the proposals early allows your chosen bridesmaids to plan and prepare for their role, especially if they need to make travel arrangements or take time off work.
Additionally, it gives them ample time to find and order their bridesmaid attire, which can sometimes take several weeks. Bridesmaid proposals are best sent out 6 to 9 months before your wedding but feel free to adjust the timing to suit your wedding planning schedule and individual circumstances.
How Should You Propose To Your Bridesmaids?
As far as bridesmaid proposal etiquette goes, the sky's the limit. You know your 'I do crew' better than anyone else and your proposal should reflect that. While some proposals may be more intimate and low-key in nature such as a one-on-one brunch, others may opt to send a personalized gift or organize a social gathering bringing all the bridesmaids together.
There truly is no shortage of creative ways to do the asking. The most important thing is to show your appreciation for their support by making it personal and memorable.
Creative Bridesmaid Proposal Ideas
1. Personalized keepsake boxes with a heartfelt note
One of the sweetest ways to ask your friends to be your bridesmaids is by gifting them personalized keepsake boxes. These boxes can hold cherished memories and tokens of your friendship. Include a heartfelt note expressing your gratitude and excitement for having them by your side on your big day.
2. Customized puzzle revealing the proposal
Create a unique and engaging experience for your bridesmaids by giving them a customized puzzle. As they put the pieces together, they'll discover your heartfelt proposal. It's a fun and interactive way to involve them in your special moment.
3. "Will You Be My Bridesmaid?" scavenger hunt
Turn the proposal into an adventure with a scavenger hunt. Leave clues at significant locations that hold special memories for both you and your bridesmaids. This creative idea adds an element of surprise and excitement to the proposal.
4. Virtual proposal with a heartfelt video message
In this digital age, you can connect with your bridesmaids no matter where they are. Create a heartfelt video message expressing your love and appreciation. Share your excitement about having them as part of your bridal party.
5. DIY proposal cards with a favorite memory
Sometimes, simplicity speaks volumes. Craft personalized proposal cards that feature a favorite memory you share with each bridesmaid. It's a touching and sentimental way to ask them to be a part of your special day.
Choosing The Perfect Bridesmaid Jewelry Gifts
Jewelry is a timeless and meaningful way to show your appreciation to your bridesmaids. It symbolizes the lasting bond you share and serves as a beautiful keepsake of your wedding day. Why not consider these options:
Simple Gold Jewelry Bracelets, Necklaces, Earrings & Rings
Explore a selection of simple gold jewelry, including elegant bracelets, necklaces, earrings, and rings. Each piece is designed to complement your bridesmaids' style, add a touch of elegance to their wedding look, and even a wink at their personality.
Personalized Initial Jewelry
Make the gift even more personal with customized initial jewelry. These pieces are a beautiful way to showcase each bridesmaid's unique identity and your deep connection. Whether it be an initial bracelet or an initial necklace, there are plenty of minimalist and extravagant styles to choose from.
Minimalist Birthstone Jewelry
Birthstone jewelry is a thoughtful and personalized choice. Suggest birthstone rings, necklaces, or earrings that correspond to each bridesmaid's birth month. It's a gesture that shows you've considered their individuality.
Jewelry Gift Sets
This stunning idea proves that jewelry doesn't have to come with a huge price tag to be a winning present. This thoughtful bridesmaid proposal gift can be anything from a diamond pendant and matching stud earrings to pearl or floral-themed jewelry sets.
Matching Metals
Another beautiful gift for your gals is to select jewelry that will perfectly match the colors of their dresses. For example, gold or rose gold would look stunning with a pink dress, whereas silver or white gold would gorgeously pop against a yellow or blue dress. When it comes to bridesmaid accessories like colorful jewelry, they serve as an excellent means to seamlessly blend additional wedding colors into your bridal party's overall ensemble.
A Pop Of Color
Depending on what your bridal party is wearing, gemstone jewelry may just be the perfect touch of color and sense of individuality you're looking for. Gemstone jewelry allows each bridesmaid to showcase their unique style while maintaining a cohesive look. We offer a wide variety of gemstone options that make it easy to coordinate with the wedding's color scheme or theme. Additionally, gemstones are renowned for their symbolic significance, making them thoughtful and sentimental presents that can elevate the wedding experience for both the bridesmaids and the bride.
FAQs
Can I personalize jewelry gifts with names or initials?
Absolutely! Personalization adds a special touch to your bridesmaid gifts. You can include their names or initials on selected jewelry items to make them even more unique.
Are there affordable options for birthstone jewelry?
Yes, there are affordable options available for birthstone jewelry. You can find a range of beautiful pieces that fit different budgets without compromising on quality and style.
What is the process of ordering bridesmaid gifts from JamesAllen.com?
Ordering bridesmaid gifts from JamesAllen.com is easy and convenient. Simply browse our collections, select your preferred items, customize as needed, and follow the simple ordering process. Our team is here to assist you every step of the way.
How long does shipping usually take for jewelry items?
Shipping times may vary, but we strive to deliver your jewelry items as quickly as possible. Use our online filter to see which items ship soonest, as many of our best-selling items are shipped for free overnight!
Conclusion
Make the moment you ask your nearest and dearest to be part of your bridal party special with creative proposals and heartfelt gifts. These thoughtful gestures will make them feel cherished and set the tone for the wonderful journey ahead.
So, go ahead and create unforgettable memories with your bridesmaids as you prepare for your big day. And remember, at JamesAllen.com, we're here to help you find the perfect bridesmaid gifts to make your wedding day even more special.
SHOP RELATED PRODUCTS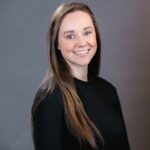 Jessica is a seasoned content writer with four years of experience and a qualified gemologist. She enjoys educating new shoppers on the best practices for buying jewelry.