The octagon diamond is unique among the various diamond cuts and shapes. Featuring eight sides, this unique-looking gemstone's meaning is as alluring as its shine.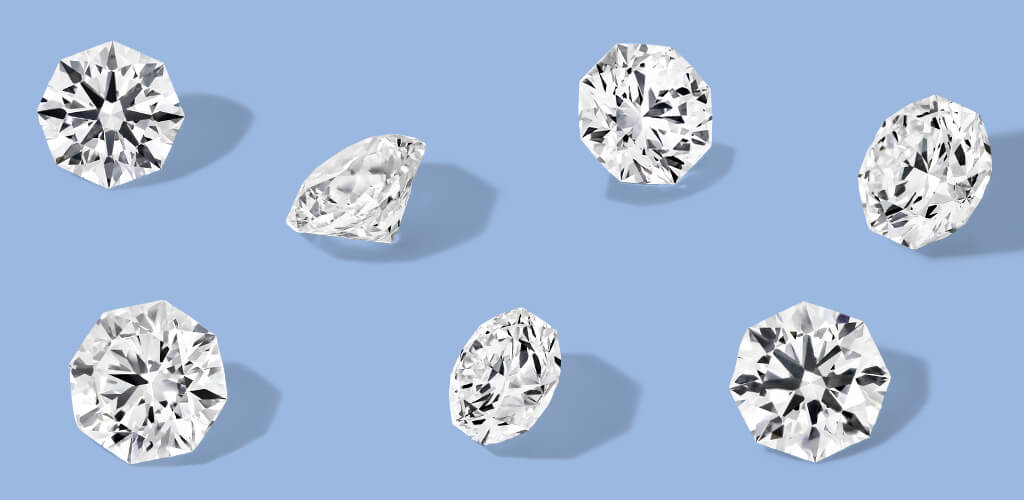 If you're looking for a distinctive stone to complete a piece of jewelry, consider the octagon diamond. Learn all about this stunning shape and shop confidently so you can shine brightly.
What are Octagon Diamonds?
Octagon diamonds are similar to round cut diamonds but feature eight sides. According to Chinese and other Asian cultures, the number eight is said to bring good fortune, making the octagon cut diamond an ideal shape.
How Are Octagon Diamonds Cut?
Octagon diamonds are cut to optimize light, brilliance, and sparkle. They are cut using expert techniques to give the gemstones eight sides and typically more cuts or facets when compared to popular round cut diamonds. The crown's main facets, in particular, produce incredible brightness.
Why Choose An Octagon Diamond?
With incredible shine, meaningful symbolism, and unique elegance, octagon cut diamonds are the perfect choice to express individual style while achieving ultimate shine. Octagon cut diamonds are also a great choice for a more active lifestyle. Their shape allows them to comfortably fit much more securely in prong settings than the fancy shapes and the popular round diamond.
Advantages & Disadvantages Of Buying Octagon Diamonds
Unique Features of Octagon Diamonds
Shape
Octagon cut diamonds are the only shape featuring eight sides. This unique cut gives them incredible fire and brilliance, even under low light.
Broad Facets
The many facets of octagon diamonds allow this uniquely shaped gemstone to shine naturally bright, even under low light. It typically features many more facets than other shapes, including the popular round cut diamond.
Versatility
Thanks to their unique shape, octagon cut diamonds fit stylishly and securely into several settings. From vintage to classic, you can rest assured your diamond is in place while it shines bright.
Octagon Diamond Buying Guide
Now that we've told you how special the octagon-shaped diamond is, let's get you ready to shop for them! Follow our guide to ensure you get the best diamond for you!
Factors to Consider When Buying an Octagon Diamond
Of all the factors to consider, cut, color, clarity, and carat weight are arguably the most important. While many focus on the latter, being familiar with all four is a good idea to ensure you get the best diamond for your needs.
4Cs
Cut refers to the shape of the diamond, and how well a diamond is a key factor in how bright it will shine. Color refers to how colorless the diamond is, and clarity refers to how clear or how many inclusions the diamond has. And, of course, there is carat weight, referring to the weight or size of the diamond.
What Is The Best Ring Setting For An Octagon Diamond?
Octagon diamonds actually fit best into multiple settings. Check out our favorites below and find yours!
Solitaire Setting
Perfectly classic, a solitaire setting allows the uniqueness of an octagon cut diamond to shine through. An added bonus, solitaire settings are easy to pair with wedding rings, anniversary rings, and more!
Vintage Setting
Octagon cut diamonds exude a sense of luxury and old Hollywood, making a vintage setting a perfect choice for these diamonds.
Pavé Setting
You just can't go wrong in a pavé setting. If you want to accentuate the incredible sparkle of your octagon cut diamond, a pavé setting will fit the bill.
Bezel Setting
Bezel settings beautifully accentuate the lines of an octagon diamond and lean into the vintage feel of the shape.
Octagon Diamond Jewelry
Octagon diamonds are not only great in engagement rings! Go for a perfect pendant and elegant earrings to create a seamless look that will have you shining everywhere you go.
Necklaces
Adding a necklace is a great way to complete any look. A pendant featuring an octagon cut diamond is a stylish way to give a classic a unique twist.
Earrings
Everyone needs a classic pair of diamond stud earrings. Perfect for every day to the fanciest occasion, a great pair of diamond stud earrings will always be in style. Take yours up a notch with octagon diamonds, and be ready to fall in love with these beauties.
FAQs
What is unique about octagon cut diamonds?
Their shape, meaning, and style. Not only do octagon diamonds have eight beautiful sides, but their unique symbolism is found throughout Chinese and other Asian cultures. Additionally, their singular shape gives them a style like no other.
Are octagon diamonds more expensive than other diamond shapes?
While the price of every diamond depends heavily on the 4Cs, octagon diamonds can cost more per carat when compared to popular shapes like round diamonds.
What is the best setting for octagon cut diamonds?
While multiple settings work well for this diamond cut, bezel settings are a great choice as they offer style and protection against the sharp corners of the octagon shape.
And check out even more fabulous engagement rings!
SHOP RELATED PRODUCTS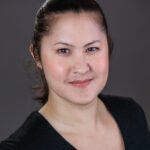 With over 10 years of experience writing and editing on a wide variety of subjects, Sarah is a veteran of the content world. Since joining James Allen, she has focused on all things diamonds and fine jewelry with the goal of educating and empowering consumers.