Congratulations! You're married! It's an exciting time, but as the initial shock wears off and life sets in, there are still a lot of details to account for, including the rings.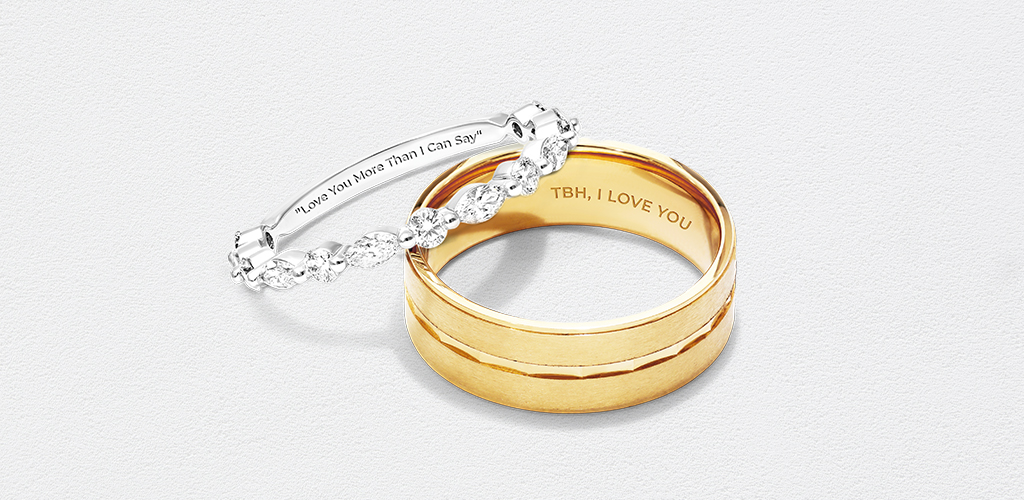 How to wear them, where to wear them, what finger, in what order, and more. Read on to get the nitty gritty on all things related to these rings of love so you can shine confidently every day.
The Basics: Engagement and Wedding Rings 101
1. What is the ring finger?
Traditionally, the ring finger is your left hand's fourth finger, between your pink and middle fingers. However, any ring can be a ring finger. So whether a buck in tradition or a nod to a different cultural belief, or simply a style choice, more and more people are choosing this route.
2. What is the history and meaning behind the ring finger?
The custom of wearing engagement and wedding rings on this finger was the belief that this was where the most direct vein to the heart is – showcasing your commitment and acknowledging the ring's romantic intentions.
3. Can I wear rings on my ring finger if I'm not engaged or married?
Of course. There are no rules or restrictions on where to wear your rings (try saying that three times fast!) Whether for fashion or commitment, rings are beautiful accessories and should be worn where you are most comfortable.
4. Which finger does a promise ring go on?
A promise goes on any ring you prefer it to go on. However, these rings are often worn on the traditional ring finger, that famous fourth finger on the left hand. This ring is a sign of love and a future "promise," frequently of marriage. Once a couple is married, the promise ring is often moved to the right hand, also on the fourth finger.
5. Which finger does an engagement ring go on?
While we want to emphasize that this is first and foremost a personal preference, many people choose to wear their engagement ring on the traditional ring finger. But remember, you can wear your engagement ring on any finger you want!
6. Which finger does a wedding ring go on?
Just like promise and engagement rings, the wedding ring is traditionally worn on the ring finger on one's left hand. Yet while many people wear their wedding ring on the left hand due to the belief of directness to the heart, it is also a widespread custom to wear one's wedding ring on their right hand, which is thought to symbolize trust and loyalty.
7. What's the difference between an engagement ring and a wedding ring?
An engagement ring is given as a marriage proposition, whereas a wedding ring is traditionally given during the marriage or commitment ceremony.
Engagement rings also traditionally feature an elevated center stone, usually a diamond, while wedding rings are frequently round bands made from precious metal. While diamond wedding bands feature dazzling diamonds like their engagement ring counterparts, but do not have an elevated center stone.
8. Do I need to wear an engagement ring or a wedding ring?
You need to wear whatever you want to wear. Some people prefer to wear multiple, different-style rings representing the various stages of their love and life. Wearing an engagement ring and a wedding ring is a beautiful tradition. What's important is that you wear rings you and your partner love.
9. Can men wear engagement rings?
Absolutely! While women have long been the traditional audience for engagement rings, men are finally getting in on this wonderful custom. After all, men get engaged, right? And thankfully, the styles coming of men's engagement rings are simply stunning.
10. How should I wear my engagement ring during the wedding ceremony?
This is, once again, a personal decision. Different traditions call for other things; many brides choose not to wear their engagement ring during their wedding ceremony. They decide to wear it on the right hand, leaving the ring finger on their hand free for the wedding ring.
There are endless options. You can wear it on a different finger, hand, or wear it as a necklace during the ceremony, have your bridesmaid hold onto it. The options are endless, and the best option is the one you feel best about.
11. Which hand does a wedding ring go on?
The custom is that a wedding ring goes on the left hand. Another common tradition is to wear your wedding ring on your right hand. The choice is a personal one.
12. What does it mean to wear a wedding ring on your right hand?
Many believe that the right hand symbolizes loyalty, honor, and trust. This dates back to the times of Ancient Romans, who were thought to believe that the left hand was untrustworthy and unholy.
13. Which finger do men wear their wedding rings on?
Men, like women, traditionally wear their wedding rings on the ring finger on the left hand. However, just like women, many men also wear their wedding rings on their right hands.
14. What order do I wear my engagement ring and wedding ring in?
Tradition states that one should wear their wedding ring first, so it is closer to their heart. At the same time, others wear the engagement ring first, as it was given first. If you choose a matching set, you may need to style such rings in a specific order according to their design.
15. What are other ways I can wear my promise ring, engagement ring, and wedding ring?
You can truly play with your promise, engagement, and wedding rings. From wearing all three on the same finger, wearing your promise and engagement ring together and saving your wedding ring for a different finger, or wearing your engagement and wedding ring together and putting your promise ring on its own finger.
You can also stick to one metal choice or mix and match metals. Go for a white gold promise ring, a yellow gold wedding engagement ring, and top it off with a rose gold wedding ring. The options are numerous, and the choice is yours, so whatever your preference, whatever your style, go for it.
16. What about anniversary rings? Which finger do I wear anniversary rings on?
Anniversary rings are a beautiful, meaningful, and dazzling diamond-encrusted way to mark momentous occasions like your wedding. The traditions associated with promise, engagement, and wedding rings are not so relevant here.
Yes, you can wear your anniversary ring stacked with your other rings to get incredible maximum shine, but you can also let it make another finger glow. Or you can wear it on the opposite hand of your engagement and wedding rings and spread the shine around.
17. What about stacking rings? Which finger do I wear stacking rings on?
You can definitely stack your rings, and in fact, many people do. You're stacking 'em if you wear your engagement ring and wedding ring on the same finger. Stacking these rings is a great way to augment their dazzle.
Depending on the length of your finger, the most common fingers for stacking are the third and fourth fingers. Many choose the traditional ring finger for stacking promise ring, engagement rings, and wedding rings.
Final Thoughts
Wedding rings have long been a symbol of love, commitment, and the beginning of a beautiful life together. What wedding rings look like, how they are worn, where they are worn, and what they are made out of have changed over time and evolved into the beautiful pieces we know today.
Whether you love the classic gold band or prefer a dazzling diamond-encrusted ring, we're here to guide you so you sparkle comfortably always.
SHOP RELATED PRODUCTS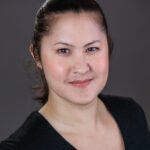 With over 10 years of experience writing and editing on a wide variety of subjects, Sarah is a veteran of the content world. Since joining James Allen, she has focused on all things diamonds and fine jewelry with the goal of educating and empowering consumers.