It's that time! Summer is here, and love is in the air. We can't think of a better time to pop the big question! So, what's hotter than the summer sun? Our new collection of bridal jewelry.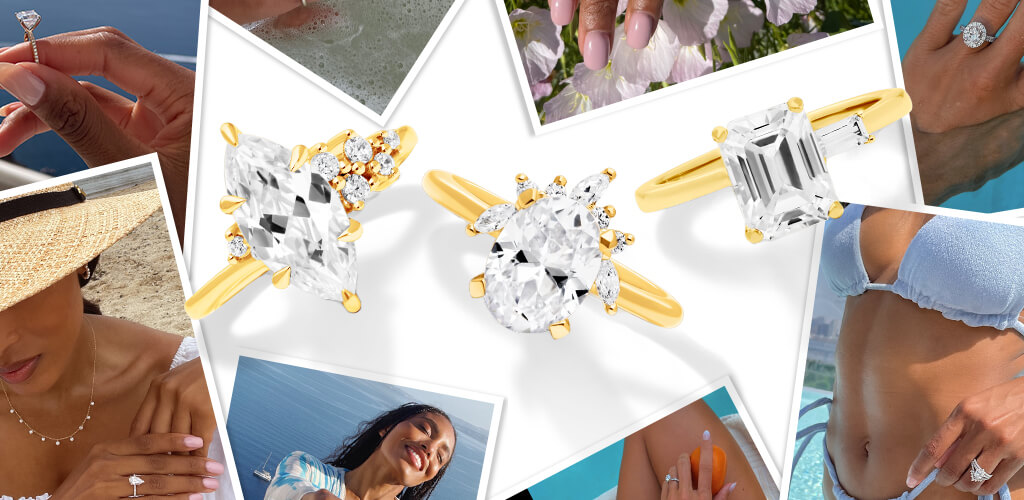 We're sharing some of our favorite new arrivals for the bridal season to help you shine on your big day (and every day!). So, brides-to-be, get ready to fall head over heels for these stunning pieces!
Flush Fit Sets: Rings That Fit Together As Perfectly As Your Love
Capture the dazzling summer sunlight with our flush-fit sets. These pieces feature breathtaking diamonds in various settings that are sure to make every bride glow brighter than the midday sun.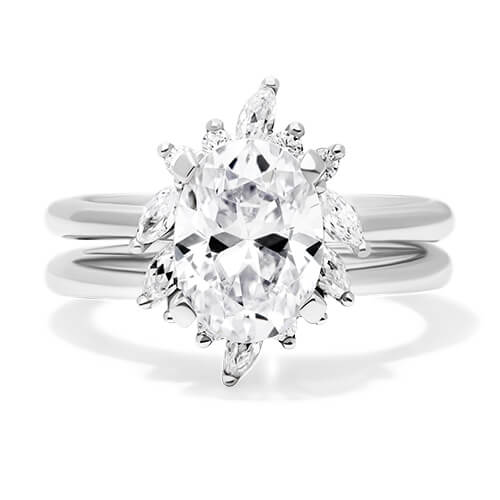 Get Inspired By Nature and Shine Just As Bright
Grace your finger with these dazzling options. The engagement rings in these luminous sets will make every bride radiate with classic elegance.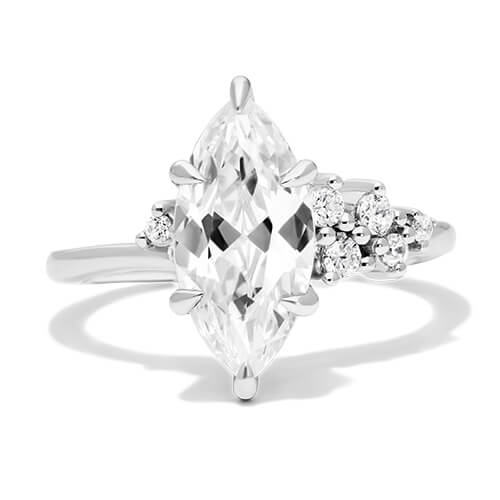 Feathered Bypass: For the Regal Bride
Feel like royalty this summer and all year round with our ethereal bypass rings. These exquisite pieces radiate the lightness of a feather with their sparkling diamonds. Add the perfect wedding ring to complete your bridal look.
Diamond Constellation: Designs Written In The Stars
Your love story was always written in the stars. Now bring that light to your finger. These adorable pieces, encrusted with shimmering diamonds, add a hint of summer shine to your bridal look.
Bezel Sets: Elegance Right on Your Finger
These diamond rings add a touch of modern brilliance to your bridal look. Beautifully built to give elegant, seamless sparkle, one look, and you'll feel like you've been transported to a romantic coastal wedding.
Beautiful Baguettes: A Drop of Timeless Elegance
Beautiful baguette rings are the perfect choice for those who love a minimalist, modern look. These pieces are a stylish way to symbolize the unbreakable bond between you and your partner.
Regal Elegance: Styles Fit For A Queen
Keep your sparkle close on your special day with these stunning styles. Combine a bright center diamond with beautiful smaller side diamonds. A luxurious way to mark the dawn of your new life together.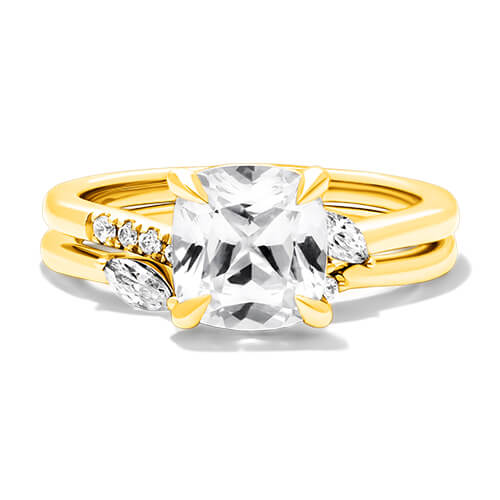 Unique Halos: Surround Your Sparkle With Sparkle
For the sparkle-loving bride, our halo rings are a must. With center diamonds highlighted by deliciously delicate diamonds, these pieces bring a little bit of heaven to your bridal look.
Spectacular Side Stones: Sparkles As Special As You
Make a sizzling statement with our side stone rings. These beauties, encrusted with glittering diamonds, exude the elegance of a blooming summer garden on your special day.
Express Yourself: Unique Is Beautiful
Dazzle like a summer night sky with these impressive pieces. These rings shine like a shooting star thanks to their impressive diamonds that add a whimsical touch to any bridal ensemble.
FAQs
What materials are used in your new bridal arrivals for summer?
Like all of our collections, our bridal collection features an array of metals, including 14K and 18K yellow, white, and rose gold and dazzling diamonds. Every piece is expertly crafted to ensure longevity and brilliance.
Can I customize any of the new bridal arrivals?
Many of our pieces offer various options for customization. You can choose from different types of gold and select your preferred diamond to ensure that your jewelry is as unique as your love story.
Are the new bridal arrivals suitable for outdoor summer weddings?
Absolutely! Our summer bridal collection is designed to sparkle year-round, whether you say "I Do" under the summer sun or make them the perfect accessory for a winter wonderland wedding.
How should I care for my bridal jewelry during the summer?
We recommend being careful with your new, precious jewelry all the time. But we understand that summer conditions can be particularly hard on jewelry. Make sure to remove your jewelry before activities such as swimming and avoid direct contact with sunscreen and other lotions and potions. Keeping your pieces clean will also help maintain their sparkle.
Final Thoughts
So, are you ready to be a dazzling bride on your big day (and every day after that)? These are just some of our summer bridal arrivals that will add that extra sparkle to your wedding celebrations and more. Here's to a summer filled with love, laughter, and lots of sparkles!
Subscribe to our email list for access to secret sales, practical ring-buying tips, and $100 off your first purchase!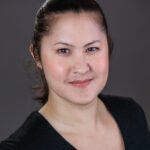 With over 10 years of experience writing and editing on a wide variety of subjects, Sarah is a veteran of the content world. Since joining James Allen, she has focused on all things diamonds and fine jewelry with the goal of educating and empowering consumers.