Buying the perfect gift for the man in your life is easier than ever! Whether it's your dad, husband, brother, friend, or any other loved one, thanks to JamesAllen.com.
We're here to make it easier than ever to check every man off your gift list. Keep scrolling to find the perfect piece that matches his taste and the demands of his day-to-day life.
James Allen Holiday Sale
It's that time of year again! The annual James Allen Holiday Sale is here and it's time to take advantage and enjoy 25% off SITEWIDE.*
Don't be a procrastinator this year! Avoid the holiday rush, sleigh your gift list, wrap up some super savings and get all your shopping done early.
Get your holiday shine stress-free and enjoy a magical holiday season.
Jewelry Gifts For The Men In Your Life
Finding the perfect gift does not have to mean breaking the bank. More than ever, we're all conscious of how much we spend. But having a budget does not mean compromising on quality or style.
We're here to help you find the perfect gift, no matter your budget. Whether you are looking for a sparkling stocking stuffer or something on the more extravagant side, we've got you covered.
Whatever your budget, whatever his style, we'll make sure you WOW him.
Boyfriend/Husband
He makes you smile so let's make him shine. Get your boyfriend, husband, or partner a gift that at once he will love and make all his peers jealous. Because let's be honest, men love radiating style just as much as we do!
Whether his taste is more classic or he prefers more a snazzier look with some dazzle, we've got gifts that will fit him perfectly.
Father
It's the most wonderful time of the year, so, get your dad the most wonderful gift. One he is sure to love for years to come.
Men's fashion rings and personalized fine jewelry are always a winner. Engrave a meaningful message in a ring to create a gift that is extra special. Check out our entire selection of men's rings.
Sibling
Whether he's your stepbrother, brother-in-law, biological brother, or your brother by another mother, he's a special guy and deserves a special gift. We're here to help you find the gift that puts an end to the "who's the better sibling" debate once and for all *wink wink.*
Whether you are ready to splurge or prefer something more inexpensive, we've got everything from chains and bracelets to signet rings and so much more. These pieces will definitely help you earn the title of a favorite sibling!
Father-in-Law
Impressing your father-in-law can be tricky, but we are here to help you with this too! This holiday season we've got gifts that are sure to impress. Whether you've recently walked down the aisle or he's been "Dad" for years, our collection is sure to have pieces that are guaranteed to be a huge hit.
Friend
Friends are the family you chose, so this holiday season, let's make them shine bright too! After all, these are the people that have been there for you through it all. You've celebrated each other's accomplishments, experienced life-changing adventures together, and of course, they've given you some great advice. So, what do you get for such a friend? We think a stylish present fits the bill perfectly.
Prefer something a little more personal? Check out our birthstone jewelry, available in a variety of pieces including earrings, rings, bracelets, and necklaces. Each birthstone has its own special meaning and symbolism, making these a beautiful and budget-friendly gift idea any friend is sure to love!
FAQs
Does James Allen have free shipping for Black Friday?
Yes! James Allen offers fast and free worldwide shipping!
Can I see my diamond before I buy it for Black Friday?
Yes! Thanks to our 360° HD diamond display technology, you can explore your diamond's cut, color, clarity, and sparkle in up to 40x magnification.
Is financing available for Black Friday?
Yes! James Allen has multiple financing options available.
What if I need help after hours when shopping for Black Friday?
No such thing for our fabulous customer service team. Our experts are here to help you 24/7!
Wrapping Things Up
At JamesAllen.com, we're here to make sure that no matter the occasion or recipient, you can easily find the perfect gift. So, whether he's your best friend, your dad, or your fiancé, let him know how much he means to you this holiday season with a special gift.
Still unsure? We got you! Contact one of our non-commissioned diamond and jewelry experts today. They are always available to help answer any questions you may have. Happy Holidays!
SHOP RELATED PRODUCTS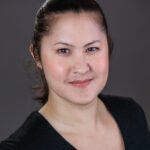 With over 10 years of experience writing and editing on a wide variety of subjects, Sarah is a veteran of the content world. Since joining James Allen, she has focused on all things diamonds and fine jewelry with the goal of educating and empowering consumers.