A GIA certification is an official document detailing the nitty-gritty of your unique diamond. Why's it important? Read on to find out.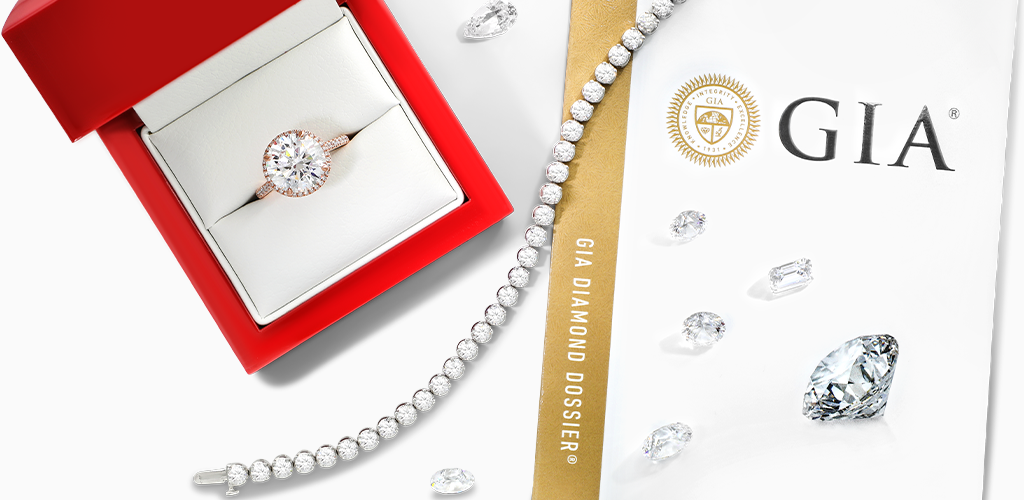 First of all, what's a GIA certification?
A GIA certification (so named because it's issued by the Gemological Institute of America) is a type of diamond certification: a document that describes in detail all the unique characteristics of your diamond. An official GIA inspector analyzes your diamond thoroughly and records its physical attributes in the certificate. The 4 C's (Cut, Color, Clarity, and Carat Weight) are covered exhaustively. No two diamonds will have identical GIA certificates.
In short, you can think of a GIA certification as your diamond's "birth certificate."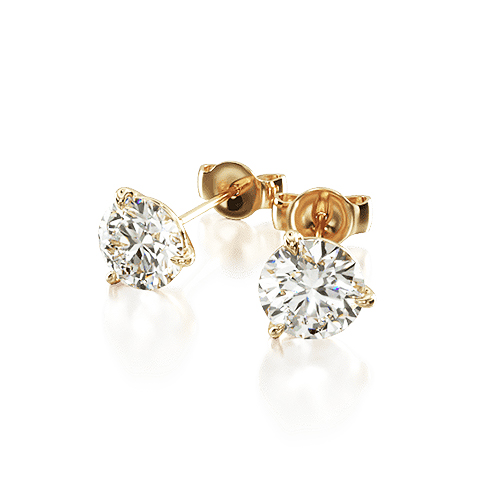 "What I'm most pleased with is how sparkly the diamonds are. I'm so glad I chose the 3 prong martini style, they don't stick out or droop. They fit as flush to the ear as possible if that's the look you'd prefer." -Joyce J.
Four-Prong Diamond Stud Earrings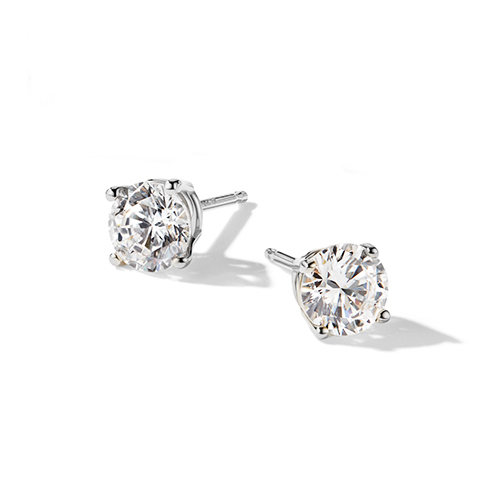 "I absolutely love my new earring studs! I was able to style them exactly how I wanted using the stones and metal I wanted. Couldn't ask for a better experience." -Matt T.
Is a GIA certification important?
Well, yes and no.
Yes: The GIA certification allows gemologists to identify, price, and appraise your diamond. By documenting its one-of-a-kind characteristics, a diamond certificate ensures that your stone is unmistakable.
No: You wear a diamond for the sparkle, not the certification. The GIA certification often comes in handy at the beginning of your diamond's life – as you buy, appraise, and insure your diamond – then usually spends the rest of its days in a file cabinet.
To really understand the aspects of your diamond described in the GIA certification, you have to see them with your own eyes. With James Allen's Diamond Display technology, you can view your diamond in 360° HD and up to 40x magnification. Then you'll truly understand your diamond's features.
Four-Prong Basket Solitaire Diamond Pendant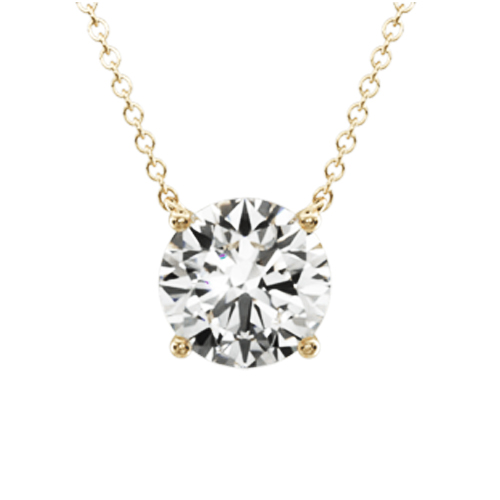 "More incredible than I could have hoped! I have to say, I am so impressed! This design is just perfect and really lets the diamond "shine," literally and figuratively." – Maggie L.
Mounted Pear Shape Diamond Solitaire Pendant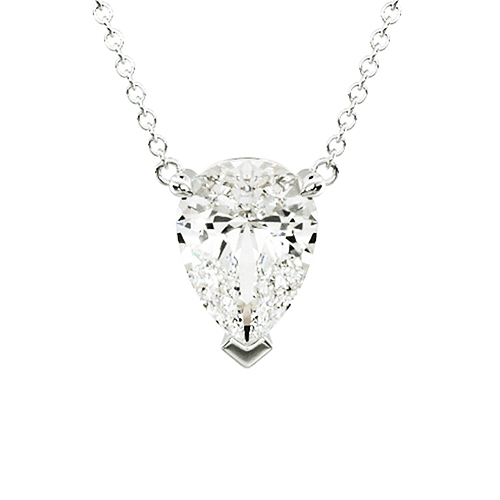 "The stone is so beautiful and sparkly. I love how it is set so it shows off the shape of the pear. The workmanship is great and it was shipped quickly. I am so happy with my Diamond pendant" -Lenora L.
Your GIA Certification
The good news is that every James Allen diamond comes with an official certification. We provide reports from the industry's leading labs including the Gemological Institute of America (GIA). Your diamond may come with a diamond certification from the GIA, the American Gem Society (AGS), or the International Gemological Institute (IGI). These labs adhere to the highest grading standards, and only issue diamond certifications certified by professional gemologists.
To get your diamond's certificate, simply ask our customer service team! Your grading report is complementary with your diamond.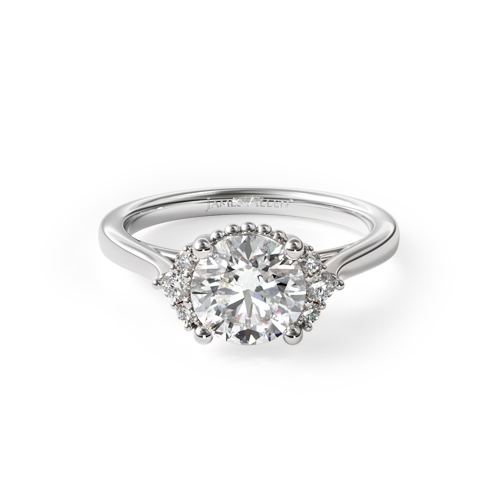 "I am very happy with this ring setting. It feels very dainty and sort of vintage. I love the small details of this setting that make this ring feel unique, like the milgrain beading around the center stone." -Noel B.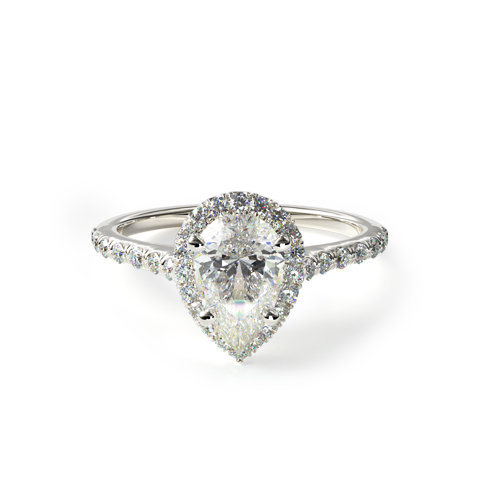 "I got my ring several months ago and I still get excited every day when I see it. The ring is gorgeous and sparkly and exactly how I hoped it would look when I bought my stone!" Katrina H.
Earth Created Vs. Lab Created Diamonds?
Lab created diamonds and earth-created diamonds both come with diamond certifications. That's because lab created diamonds and earth created diamonds are, well, diamonds. And since both grow organically (one underground, one in a lab) they both form their own unique, gradable characteristics. In fact, even professional gemologists can't reliably tell the difference between earth-created and lab-created diamonds.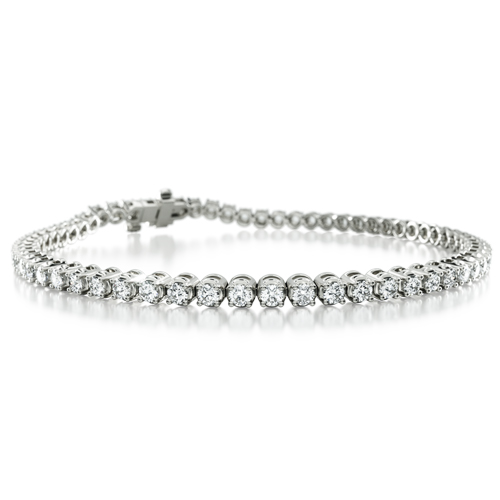 "I bought this bracelet as a present to myself. I extensively researched the difference between lab grown and earth diamonds and since there is no physical difference and I wanted the bigger diamonds I chose lab grown." -Katrina D.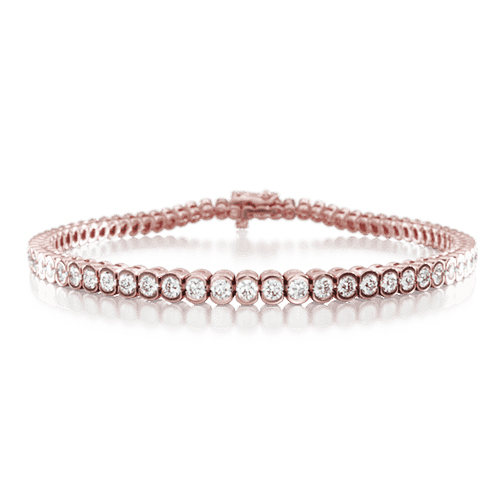 "I have always been in search of a nice diamond bezel bracelet: something that sparkles and doesn't get caught in your clothes. This bracelet just exceeds my expectations! The diamonds sparkle, the bracelet is smooth, and overall the design is very nice! I NEVER take it off!" – Beth L.
Still Have Questions?
At James Allen.com, our customer service agents are available to you 24/7. Feel free to contact us, and one of our non-commissioned diamond and jewelry experts will help you find the diamond of your dreams. 
SHOP RELATED PRODUCTS
Rachel is an unabashed linguistics fanatic who can identify the ancient Greek root of any word. She promises not to spray you with Windex.