Gold will forever be a timeless favorite for jewelry wearers. However, although gold is often mistaken for only being yellow, its beautiful and diverse shades and hues can sometimes be overwhelming.
Keep reading to find out all there is to know about the different colors of gold. Plus, we'll assist you in finding out which color of gold color for your next piece of jewelry.
What Is Gold?
Gold is a valuable element steeped in a rich history of wealth and affluence. It is a dense precious metal labeled Au on the periodic table of elements. In its purest state, it gleams with a radiant yellow color and is highly durable and malleable. Gold is often naturally found in a pure form.
Embedded within the Earth's crust, this precious metal is widespread within various igneous rock formations, although in relatively low concentrations.
What Is Colored Gold?
Since pure gold is highly malleable, it cannot be used for jewelry production by itself. To make practical jewelry that can withstand everyday wear, gold must be combined with other metals called alloys. Silver, copper, and palladium are the most common alloys used to solidify gold. When blended with varying proportions of gold, these alloys produce various shades and radiant hues.
Aside from its resilience, gold has many other valuable features. Here are just a few reasons why gold is the most popular choice for jewelry around the world:
It doesn't tarnish
It's durable enough to last a lifetime
Beautifully crafted
It has traditionally been associated with societal status and a symbol of wealth
Most people believe gold is only available in three colors – yellow, white, and rose. Although those are the most popular, did you know gold comes in many other hues, such as black, purple, and green?
What Are Karats Of Gold?
Karats, abbreviated as 'k,' is a measurement unit that marks gold's purity (content) when alloyed with other metals. When gold is at its purest, it is labeled 24k. However, you'll unlikely see this on jewelry as it's too soft for practical use.
Knowing what each karat type means and how it affects the price tag is so important when purchasing gold jewelry. In different parts of the world, minimum karat requirements for gold-labeled jewelry vary, although there are no maximum karat requirements. For instance, in the United States, gold jewelry must be at least 10k, whereas, in the UK and France, the minimum is 9k.
Let's take a closer look at the standard Karat measurements.
The Origin of Gold
Colored gold dates back centuries, including early references to rose gold being used as far back as the first millennium. As the 19th century progressed, Carl Faberge, jewelry to the czars, popularized rose gold with his decorated Faberge eggs. Then during the early 1900s, rose gold was widely used by women of high social status for fine jewelry and engagement rings.
What Are The Different Shades of Gold?
Did you know that gold comes in various rainbow shades? While some gold colors are purer than others, the rare shades are available for your favorite jewelry pieces. Let's take a look:
Common Gold Shades
Although each shade of gold varies in color subtly, eight main types of gold are used to make jewelry. Here is a closer look at each one.
Yellow gold is what most people think of when they imagine pure gold. Yellow gold comes in a variety of karats and price points. However, because pure gold is too soft to be used on its own, silver and copper are added in varying ratios to produce the yellow color seen primarily in jewelry.
White gold is actually a broad term that contains many colors of gold. White gold is produced by mixing pure gold with white metals such as silver, nickel, and palladium. White gold comes in a wide range of karats and, therefore, a variety of prices due to its diverse nature.
Rose gold is a gold-copper alloy closely related to red and pink gold. Differences are based on the ratio of gold to copper and whether or not silver is added. Since rose gold contains copper, it is not hypo-allergenic, so be sure you or the recipient will be comfortable wearing it.
Rare Shades Of Gold
Purple gold is a variation that results from mixing gold and aluminum. But it is less commonly used in jewelry due to brittleness.
Green gold is one of the most common gold shades, containing pure gold, copper, silver, and zinc. There are different shades of green gold varying from soft to deep green. This depends on the alloy used. Historically, green gold has had some incredible uses.
Blue gold is one of the less common gold shades that combines gold and indium, gallium, or iron.
Grey gold is a type of white gold created by combining pure gold with copper, manganese, silver, or iron.
Black gold is a shade created through various methods. For example, cobalt oxide involves mixing pure gold with cobalt and heating it at a specific temperature. Another way to make black gold is by electroplating, where gold jewelry is plated with a black finish – usually rhodium or ruthenium.
What's The Best Shade of Gold?
The best shade of gold is completely subjective and depends on personal preference, which can be based on individual style and fashion sense. While some may prefer a rich hue, others lean towards a pale tone.
While white gold engagement rings have been very popular for many years, yellow gold engagement rings will always remain a classic and timeless choice. In addition, the romantic and modern charm of rose gold ring styles is a gorgeous yet unique choice too, especially when paired with beautiful gemstones.
Ultimately, the best shade of gold is the one that complements the wearer's skin tone, and aesthetic preferences, creating a stylish and treasured jewelry piece.
Related blog post: How To Pick The Right Engagement Ring For Your Skin Tone
Buying Gold from A Trusted Retailer
While there are established guidelines regulating minimum gold standards that gold dealers are expected to follow, some may choose to overlook these standards and offer substandard products instead.
This is one of the many reasons why dealing with reputable dealers is so important. Buying gold from a trusted retailer has the following advantages:
Quality Gold Jewelry
Reputable retailers will always assure you of quality. For example, if a piece of jewelry is labeled 14k, it is safe to assume the gold content has not been manipulated and is worth its true value.
Ethical Practices For Buying Gold
Buying gold from a trustworthy retailer ensures the product is ethically sourced. In other words, they have taken the appropriate steps following the necessary regulations.
Trained Experts
A high-quality retailer will likely have trained staff, further adding to their credibility and your confidence in their products. This ensures that the staff understands the products and processes involved so that you can trust their expertise.
Good Customer Service
lastly, dealing with a reputable retailer means you can trust and depend on them to be responsive during the selection, buying, and after-purchase. Having the confidence that they will promptly address your concerns and questions eases the stress of the process.
FAQs
Are there different colors of gold?
The majority of people think gold is only available in three colors – yellow, white, and rose. While those are the most popular hues, gold also comes in many more shades, such as, purple, blue, green, gray, and black.
What gold is best in color?
It's important to remember that all types of gold are high-quality metals for your jewelry. However, the decision boils down to individual preferences and intended use. Consider the following when trying to reach your choice. Does it complement your existing jewelry collection? Is it within your budget? Can it withstand frequent use?
What color gold is most valuable?
The most valuable color of gold is typically yellow, which is considered pure and classic in appearance. Other shades, such as white or rose gold, may be preferred for fashion or personal taste, but they are usually mixed with other metals, reducing the purity and thus the value.
Is gold hypoallergenic?
Generally, gold is considered hypoallergenic as it really causes allergic reactions to the skin. However, in some cases, gold jewelry may contain other metals or alloys, such as nickel or copper, which can trigger allergies in certain individuals.
Final Thoughts
And there you have it. We hope we have enlightened you about all the different colors of gold. And now you can find the perfect pieces (or pieces) for your jewelry collection. If you need any assistance, our JamesAllen.com experts are always available to offer their professional opinion. Contact us here!
And, don't forget that if you're looking for a gold engagement, wedding ring, or a fine jewelry gift for someone special, you can always count on us for high-quality and affordable pieces.
SHOP RELATED PRODUCTS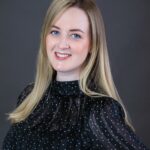 An experienced content writer with four years' experience, Tarryn enjoys educating and guiding jewelry shoppers, providing them with valuable insights and best practices for making informed purchases.