Planning on proposing this summer? We've covered your proposal spot AND an engagement ring to match!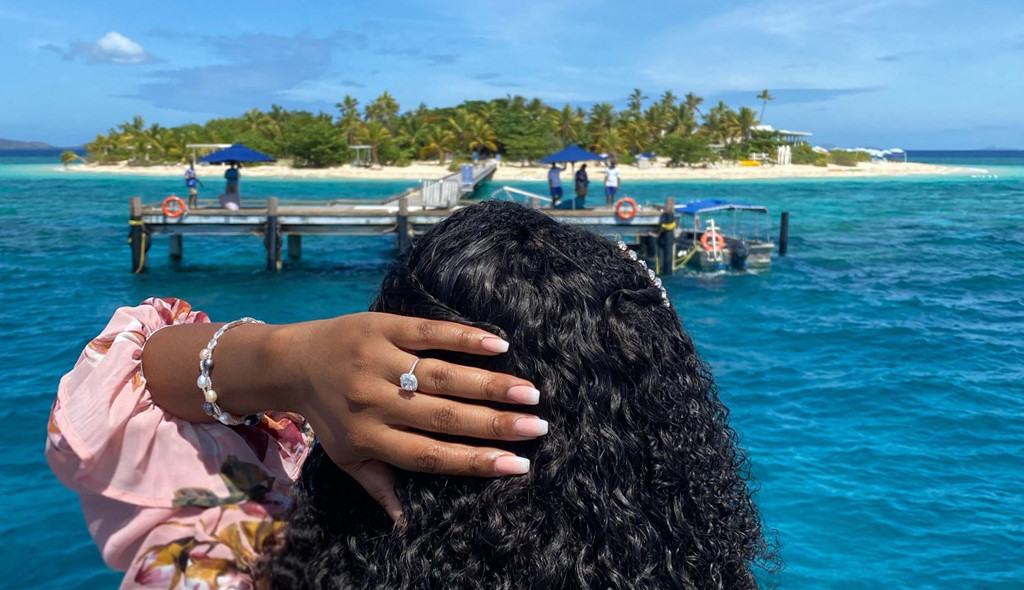 If popping the question to your SO is on the to-do list this summer, you've come to the right place. We're turning up the heat with proposal spot ideas so you can start the season off with a bang. From intimate beaches to exquisite European settings, read on for our top summer proposal locations with the perfect rings to match the occasion.
Hit The Beach: Twisted Pavé
Summer's in the air and it's the perfect time to hit the beach with your special someone. But there's a twist – we're talking about these stunning white and yellow gold pavé engagement rings of course! If your favorite dates include fun in the sun, the beach is your go-to proposal spot this summer.
Planning Tip: If you're set on a beach proposal, make sure you know which setting your partner will enjoy more. Find a quiet spot closer to sunset if your SO is the shy type.
Next, keep the ring in its ring box. We can't stress this enough. If that beauty falls into the sand or heaven fordid, the water, we'll start crying for you. Get one of your friends or another beachgoer to capture your "yes" moment on camera, and don't forget your sunblock!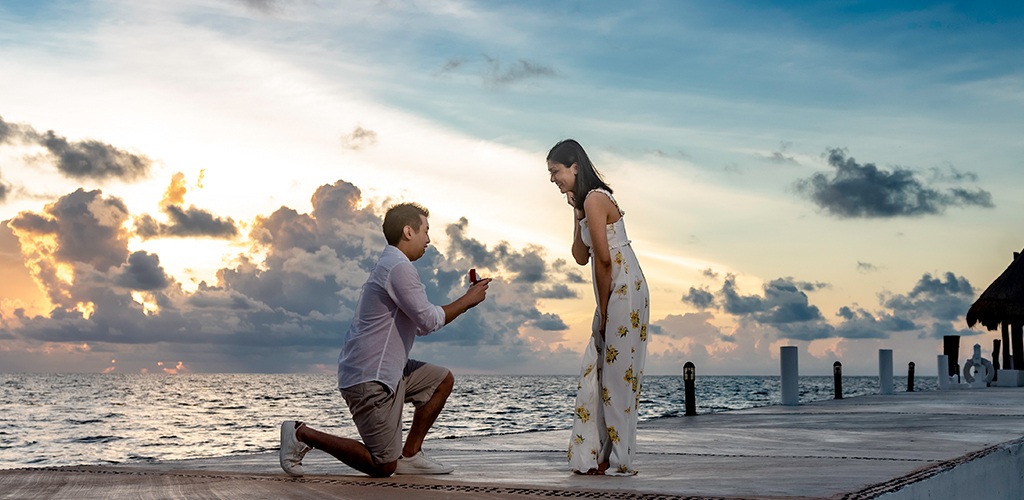 European Style: Vintage
Now's the perfect time to surprise your SO, together with a gorgeous European backdrop. From the cliché' Paris proposal to the French Riviera or a Tuscan getaway, there are plenty of options and sparkle to choose from. With this type of proposal spot comes a more traditional approach and we've got the perfect choice – vintage engagement rings.
Planning Tip: A European-inspired proposal may take a little more effort when planning. Keep in mind you aren't a local, so it's important that you scout the location, know its peak hours, and double-check the weather report beforehand. The more sure you are of the tiny details, the less stressed you'll be to pop the big question.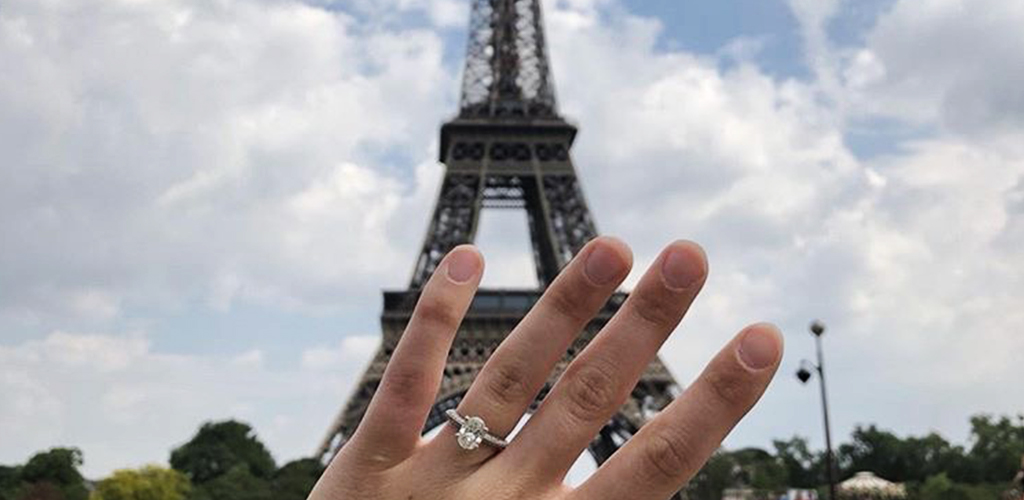 Get Lost In Nature: Side-Stone
If you're the outdoorsy type, this may just be your dream proposal spot this summer. Feel the thrill of the wild on a safari, take a hike or find the perfect sunset to set the tone. Talk about a cliffhanger? Keep it simple with a side stone engagement ring and let nature do the rest.
Planning Tip: Safety first is our main tip here. Being in nature can be both beautiful but also unpredictable. If you're planning a summer proposal that involves mountains and wild animals, make sure you have a first aid kit for minor bumps and scrapes, lots of snacks (so no one gets Hangry), and let your safari guide know in advance about your plan- chances are they'll help you make it extra special.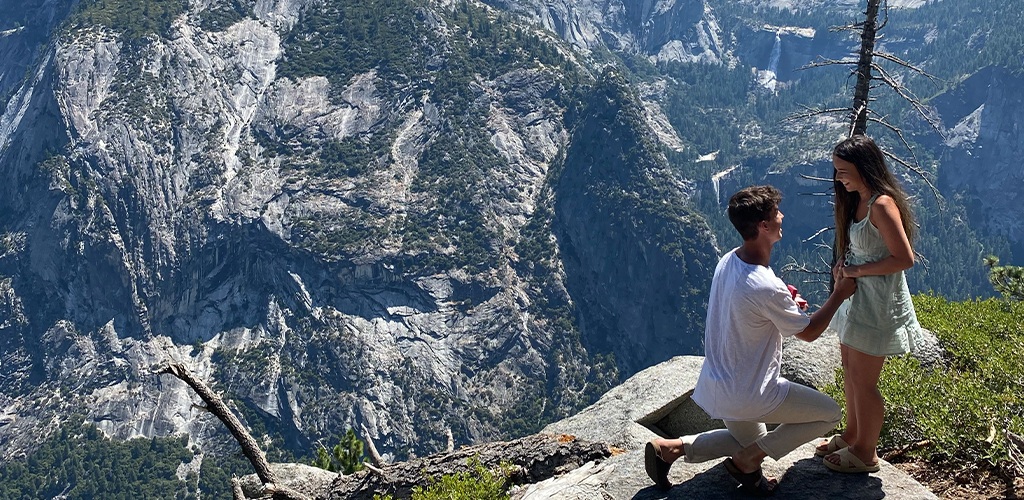 Greek Getaway: Solitaire
We reckon an island vibe is an almost sure-fire way to get that 'YES!'. Seriously, is there a dreamier place for your summer proposal than Santorini? Pair a gorgeous white gold engagement ring with the ethereal beauty that is Greece and you'll think you've landed in heaven.
Planning Tip: Okay, so this proposal spot makes us all kinds of jealous. Make it truly exotic by finding the perfect setting. Here you have anything from white sandy beaches to Ancient Greek monuments to choose from. Go the extra mile and do it somewhere "wow." Find a local photographer beforehand, so there's someone there to capture your special engagement moment.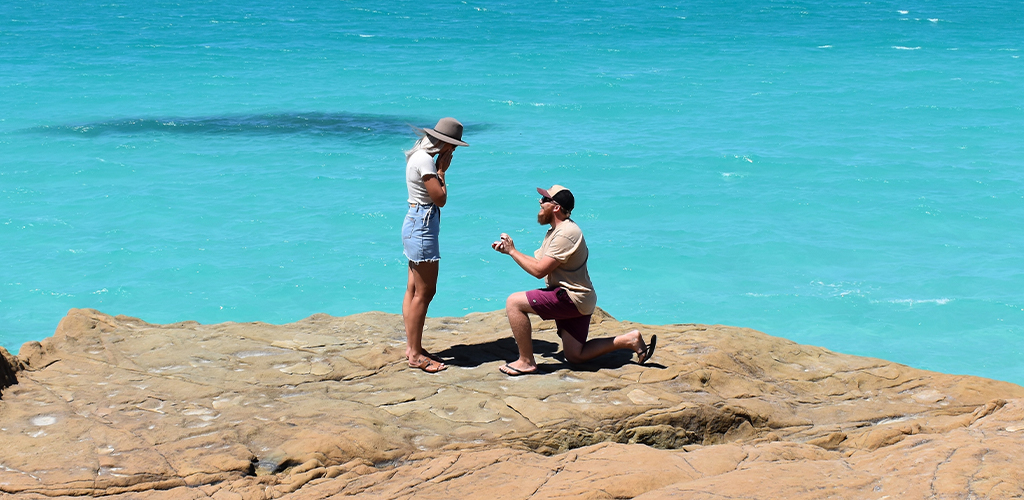 Desert Adventure: Halo
This one is for the adventure seekers and risk-takers! If your partner fits the description then a desert backdrop may just be your calling. The ring of choice? Be bold with yellow gold engagement rings and choose a halo setting. Once her eyes lock on one of these dazzlers, you'll never be 'deserted' again 😉
Planning Tip: We know this one isn't for everybody, but a desert proposal can be EPIC. It can be done in broad daylight after a day of excitement. Try planning activities like dune bashing, sandboarding, hiking, or quad biking.
If you're feeling a little romantic, find a glamping spot and propose to your love under the sparkling desert night sky. Research which clothing will be best for the desert's unique weather conditions.
Proposal plans sorted? Check out the articles below to get more inspiration!
Subscribe to our email list for access to secret sales, practical ring-buying tips, and $100 off your first purchase!