Proposal plans in motion for 2021? You might want to take notes.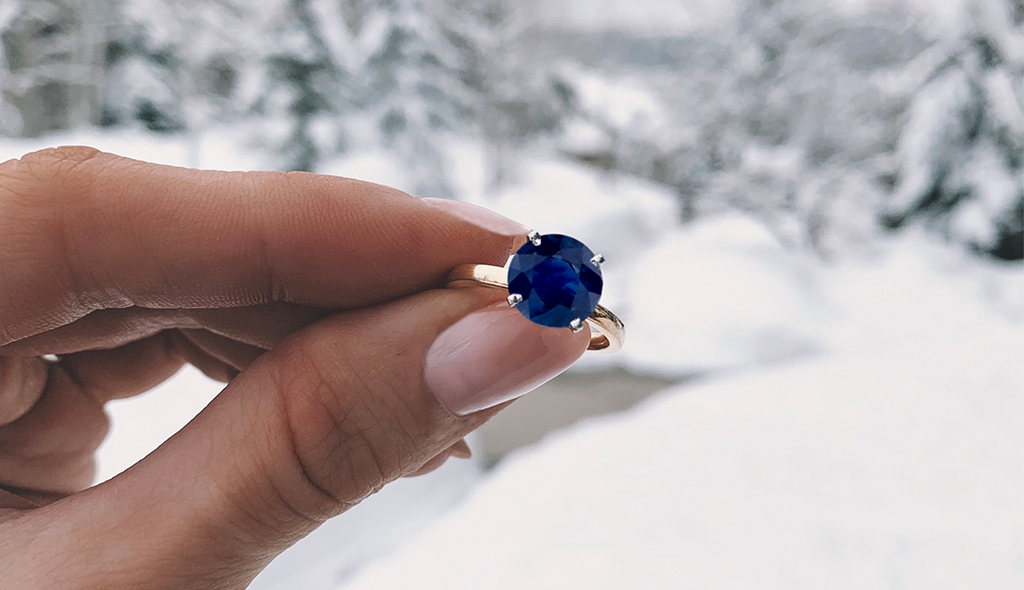 With 2020 coming to a close, we're looking forward to fresh starts and sparkling new styles in the year ahead. From the return of the classics to pops of color and a rise in personalized rings, the new year is set to have it all. People are raising their glow game with bright, bold choices to achieve that #winning ring selfie while staying true to what fits their unique personality. Keep scrolling for our predicted 2021 engagement ring trends.
1. Colorful Stones
We previously anticipated a rise in colorful gemstones back in 2020 and expect the trend to continue into the new year. Keep your eyes peeled for gemstones, especially sapphire and emerald. You can never go wrong by incorporating a birthstone into your chosen ring – it's an expression of your unique style and creativity. And did we mention they're absolutely breathtaking?
Comfort Fit Engagement Ring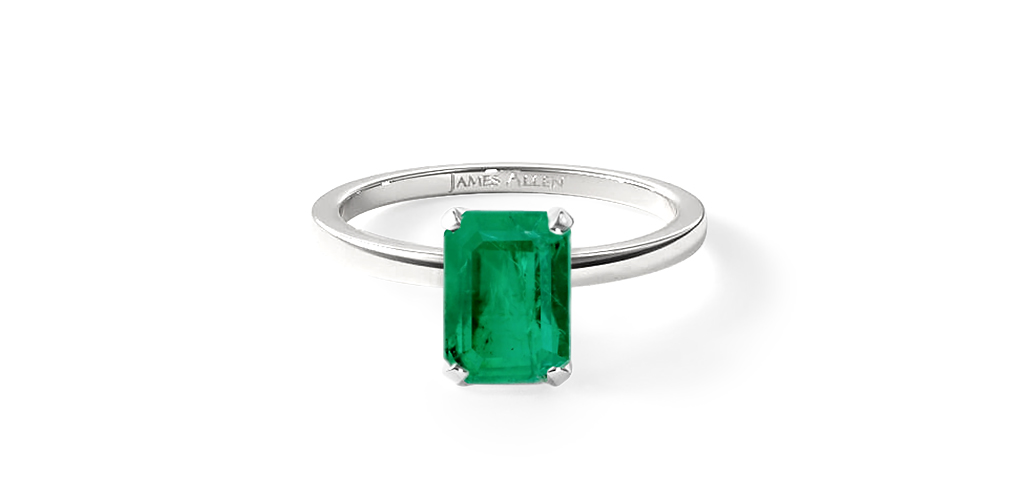 Three Stone Engagement Ring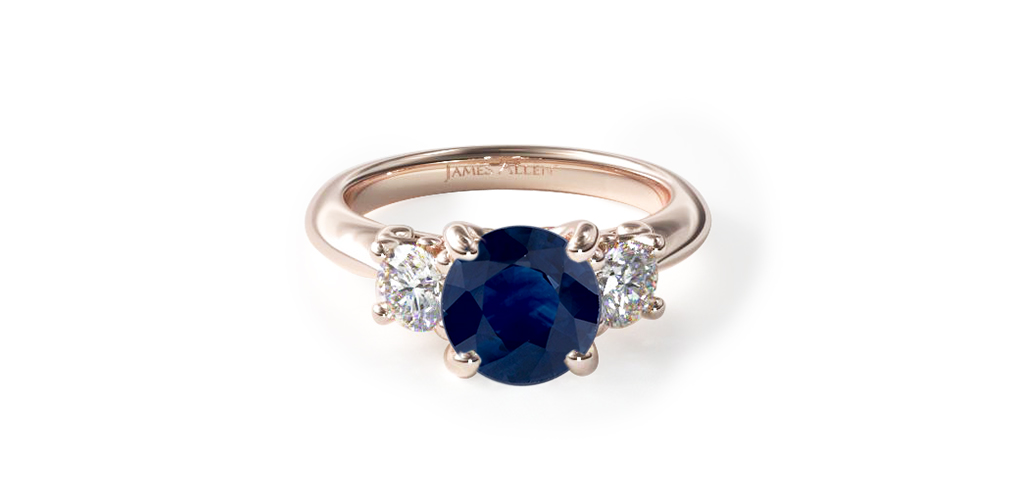 2. Solitaire Engagement Rings
Following a year of challenges and uncertainty, people are all about keeping it simple (and sparkly!) in 2021. Solitaire rings not only spotlight the center diamond beautifully but seamlessly compliment every personality and style. We also predict an upward trend of split shank engagement rings, where the band beautifully splits into two on each side before joining the center diamond.
Split Shank Solitaire Engagement Ring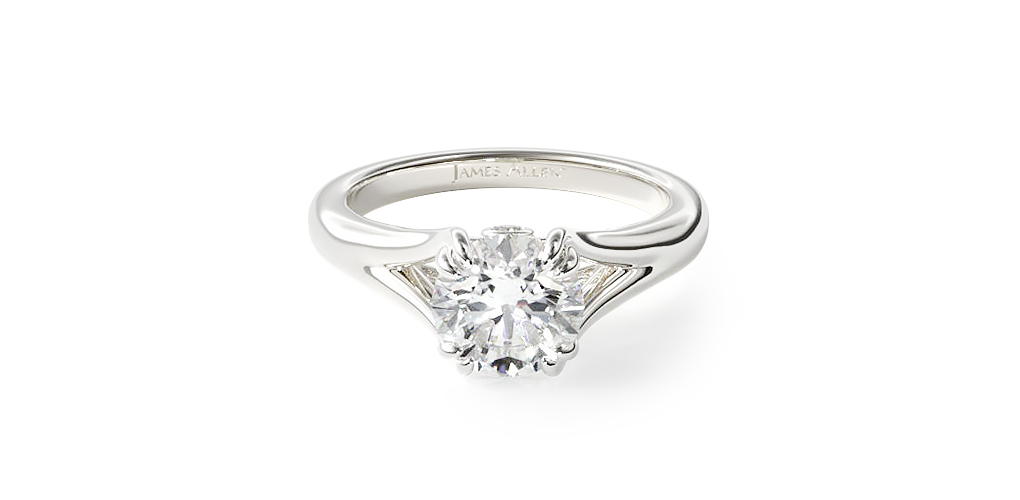 Knife Edge Solitaire Engagement Ring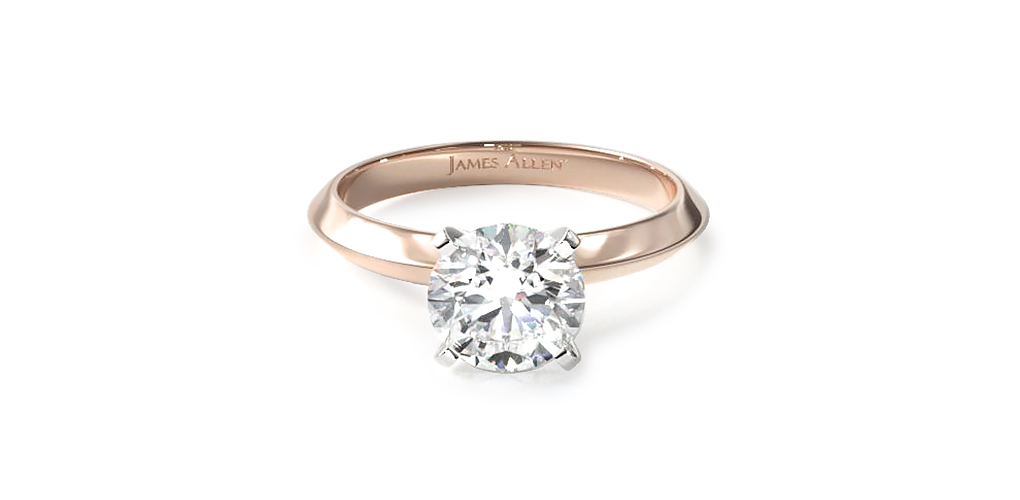 3. Personalized Creations
Today, more people are choosing to add their two cents into the ring-making process, with some couples even designing a ring together. In 2021, we're predicting a rise in custom-made engagement rings and non-traditional styles. Speaking of customizing, we recommend adding a free engraving to your ring at checkout for an extra special touch. Need ring-spiration? Feast your eyes on some of our customer creations, then try your hand at designing your very own.
Pavé Halo & Shank (Pear Center)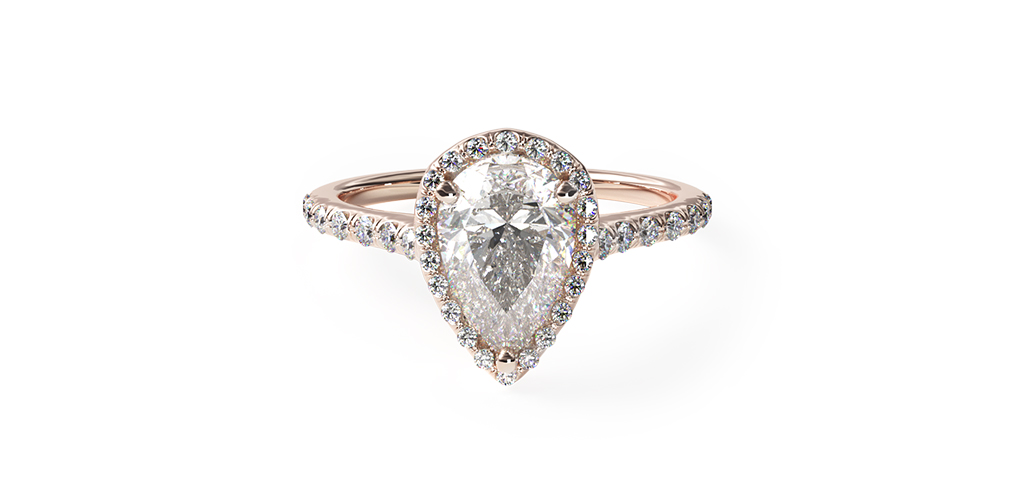 Petite Pavé Engagement Ring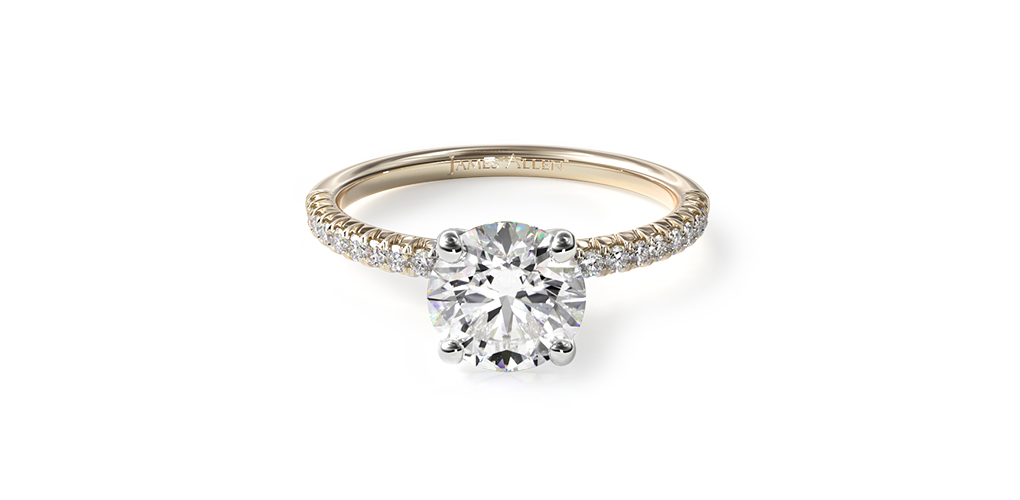 Tapered Baguette Emerald Halo Engagement Ring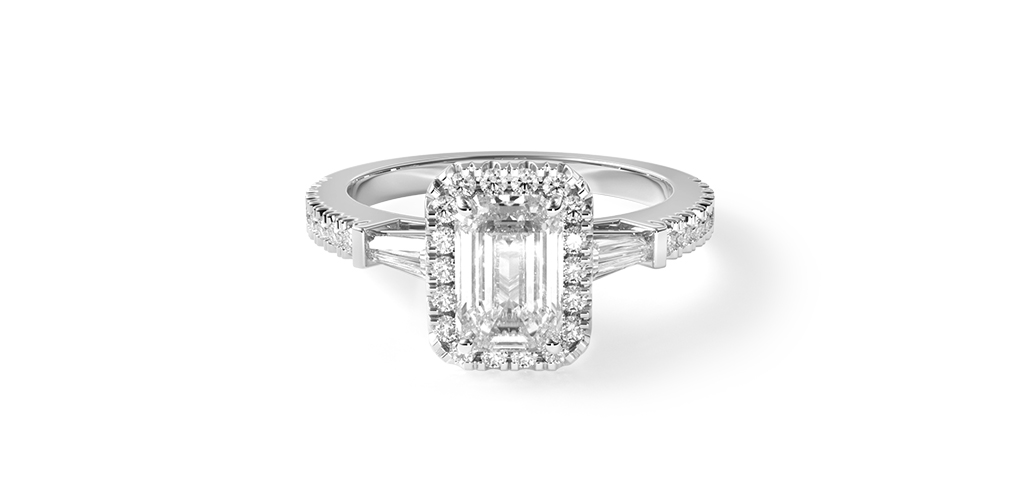 4. Lab Created Diamonds
There's no doubt that earth created diamonds contain millennia of history, tradition, and romance. But what about the new sparkle on the block? We're referring to lab created diamonds of course – an equally dazzling and cost-effective alternative which we're expecting to explode in 2021.
Lab created diamonds are optically and chemically identical to earth created diamonds and are generally about 30% more affordable. Plus, they look great with every ring, no matter what you choose.
Cathedral Star Engagement Ring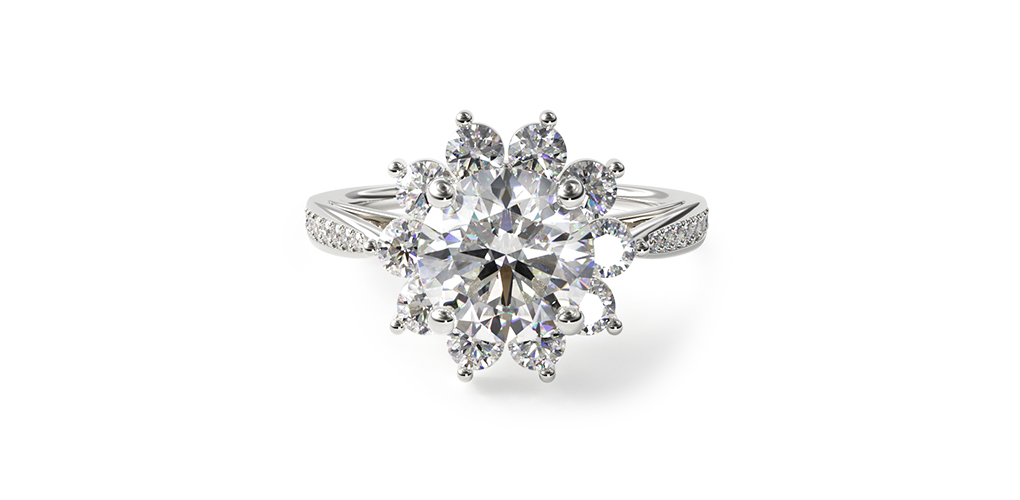 Bow-Tie Channel Set Engagement Ring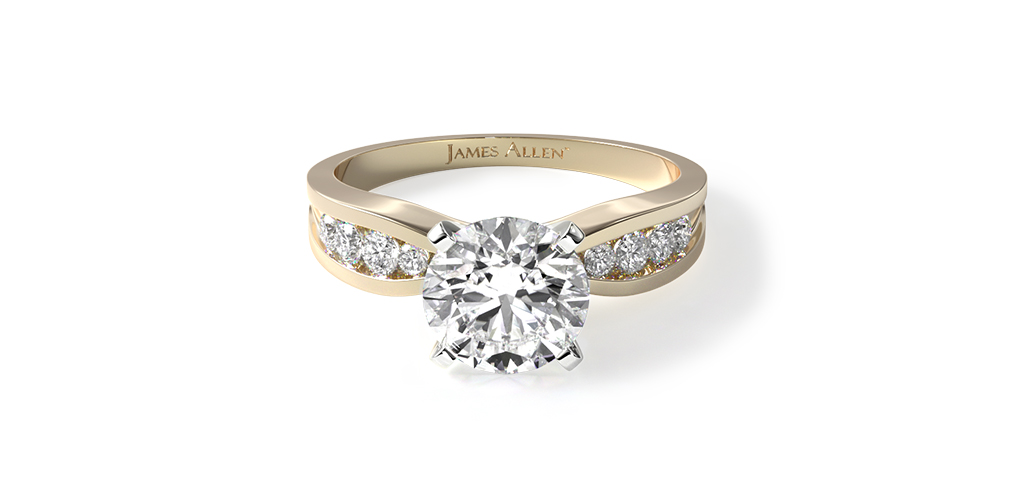 Regal Frame Engagement Ring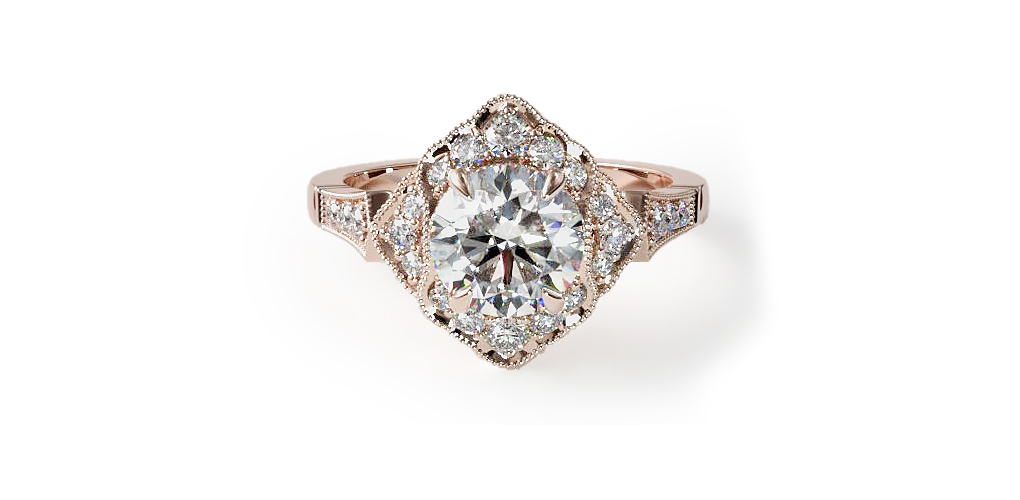 5. Yellow Gold Engagement Rings
Yellow gold engagement rings have gained serious traction in 2020 and show no signs of slowing down in 2021. This warm, luxurious metal pairs with almost any outfit, giving its wearer an instant boost of style and undeniable elegance. Why choose a yellow gold ring? Gold is yellow by nature, so the color of the metal stays vibrant and is easy to maintain, allowing you to keep your sparkle in tip-top shape through the new year and beyond.
Milgrain Navette Engagement Ring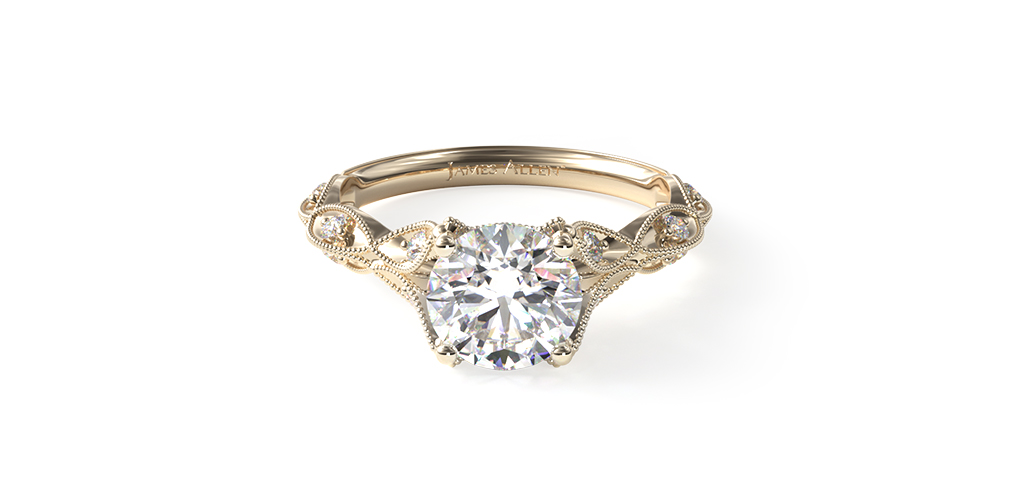 East-West Oval Diamond Engagement Ring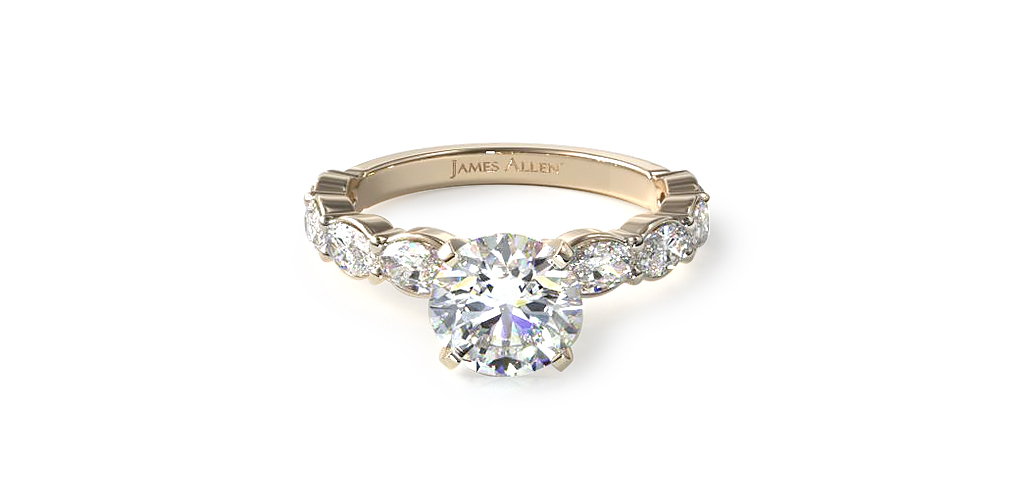 Inspired by what's to come in 2021? Check out the articles below to get more inspiration!
Engagement ring catches your eye? Share the love on Instagram, Facebook, Twitter, Snapchat, in the comments below or visit JamesAllen.com!
Subscribe to our email list for access to secret sales, practical ring-buying tips, and $100 off your first purchase!