Happy birthday to all our pearl-loving June babies! You've lucked out with this luminescent June birthstone. Gorgeous and affordable, this marine beauty upgrades any personal style. Read on for our favorite pearl birthstone jewelry gifts.
Do you have a June birthday? Jealous! This is the month to treat yourself to pearls – or drop a hint to a loved one so they can treat you with a pearl birthday gift!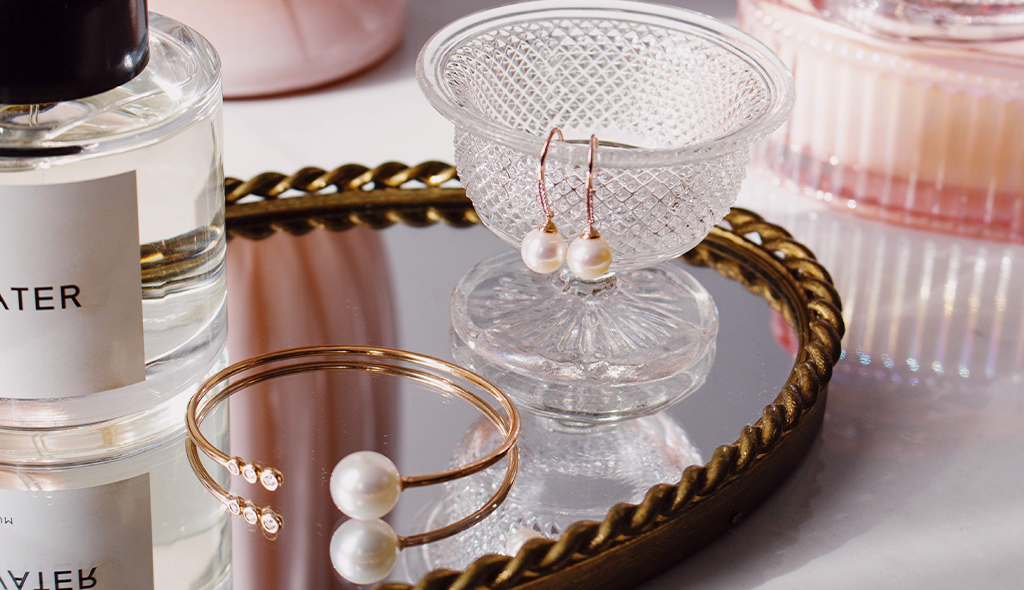 Why Pearl Rules
First of all, it's the only marine gemstone. Thank you, oysters! These shore-dwelling mollusks are clever little creatures. They filter water, their oyster reefs provide homes for smaller organisms, they're a tasty and sustainable source of food, and certain species produce our beloved pearls.
How Oysters Produce Pearls
It all stems from a self-defense mechanism. When a bit of grit finds its way into an oyster's belly, the creature neutralizes this annoyance by literally smoothing it over. It coats this piece of flotsam in layers and layers of naturally-secreted nacre (also known as mother of pearl), effectively quieting the original irritation. As time goes on, this nacre-coated fragment grows into a larger and larger pearl!
How Pearl Farmers Do It
Cultured pearls start off when pearl farmers "nucleate" their oysters; they insert a tiny bead into the oysters and wait for them to do their thing! This doesn't hurt the oysters at all – in fact, they grow and get on with their normal tasks of filtering water even as the pearls grow inside them.
Harvesting
Pearl harvesting, like pearl nucleating, doesn't harm the oyster. When the time comes to harvest the pearls, farmers open the oysters slightly, extract the fully-"grown" pearl, and at the same time insert a new bead. They then re-submerge the oyster and the whole pearl process starts over!
June Birthdays and June Weddings
As the June birthstone, you can bet that pearl is rife with meaning. Representing wisdom and health, it's no shock that they're a great way to start off a new year. But they're not only given on birthdays; most pearls display a gentle white sheen, and since white has traditionally represented humility, innocence, and new beginnings, it's an extremely popular wedding gift.
It requires no complicated cutting or mining to extract pearls, and so their beauty is easy to appreciate. As such, it's one of the oldest and most widely-treasured gemstones; for thousands of years they've been traded from China to Persia to Sri Lanka. The ancient Greeks believed they were the tears of the gods. Nowadays, the popularity of cultured pearls has made these once-rare gemstones much more affordable. So you can pick up your own heavenly pearls for a fraction of what ancient royalty once had to pay for them.
Pearl is June's glowing birthstone, and we have a sweet collection of Akoya, Tahitian, South Sea, and freshwater cultured pearl jewelry. Here are a few of our favorites for June birthstone gifts:
Pearl Earrings
Pearl Rings
Pearl Necklaces
Pearl Bracelets
In Summary
For June birthdays and June weddings alike, pearls are a can't-fail gift.
Why wearers love them: they're elegant, complementary, and versatile.
Why gift-givers love them: they're affordable, sustainable, and beautiful in any setting.
With pearls, June is your oyster!
More birthstone jewelry inspiration!
Subscribe to our email list for access to secret sales, practical ring-buying tips, and $100 off your first order!