When it comes to beautiful jewelry, the more the merrier!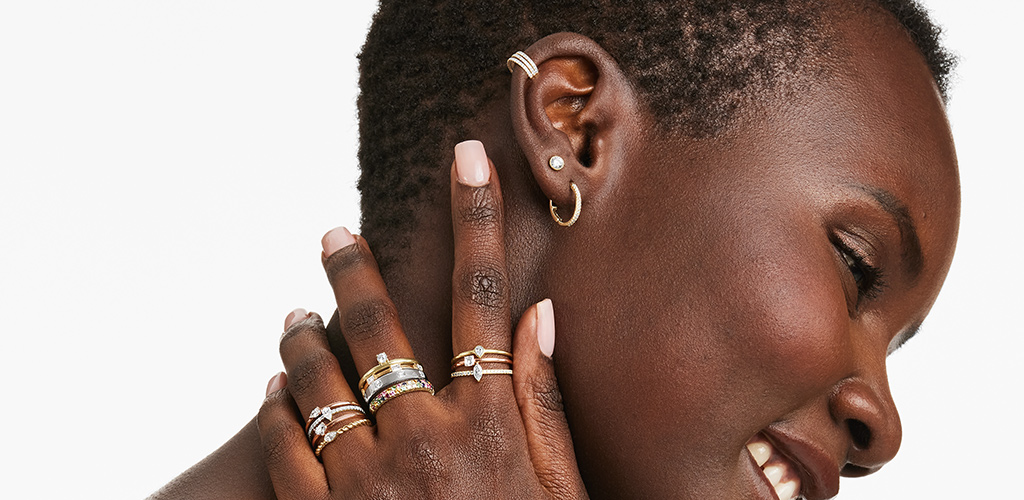 How To Embrace More Is More
Minimalism is out and maximalism is IN! We may have adopted the phrase 'less is more', but layering more necklaces or stacking more rings offers a unique way to show off your style! Starting your day by throwing on several necklaces is a great way to achieve that chic but effortless look. By stacking a few stylish rings on your fingers, you can create an eye-catching ensemble in a matter of minutes. In this blog, we are going to explain why sometimes more is more!
Tips On How To Stack Your Jewelry
Try to keep your metals the same
When stacking or layering your jewelry pieces, it's a great idea to keep the metals the same. Wearing pieces that are uniform in color will ensure that your look is cohesive and pleasing to the eye. Wearing gold rings with gold necklaces, for example, will tie your whole outfit together beautifully!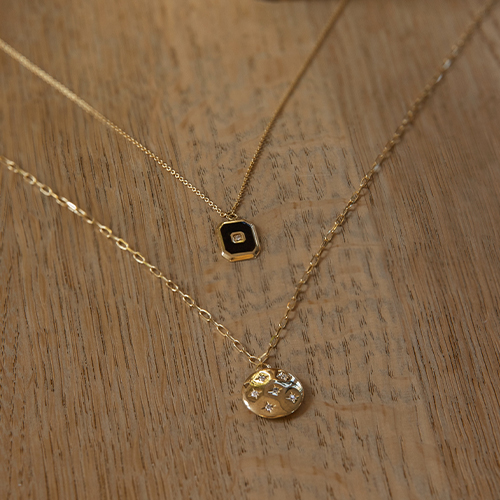 Mix and match different shapes
When you're stacking or layering jewelry, you have the freedom to have fun and experiment with silhouettes and shapes! Mixing different shapes within your jewelry will give off an eclectic and colorful touch to your outfit. And if that isn't what you're going for, you can match your jewelry shapes and keep things consistent. That will keep the lines and silhouettes of your pieces neat and tidy!
Add different lengths
When selecting which necklaces to use for layering, choose ones with varying lengths! Not only does this help with tangled chains, it gives you the chance to show off each of your pendants individually! Even wearing a chain without a pendant will help your other pieces shine! Tiering your necklaces is the perfect way to add a personal touch to your pieces- all while creating dimension.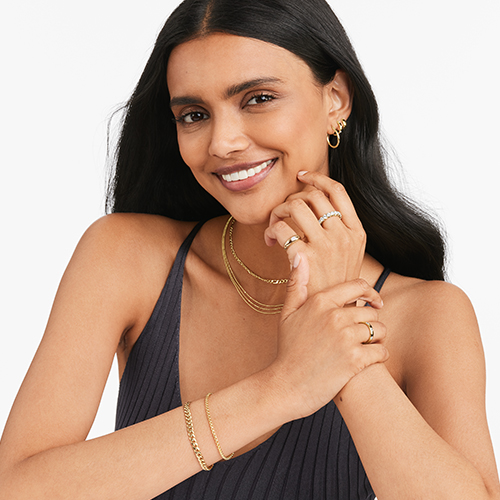 Stacking Different Jewelry Tips & Tricks
How To Stack Bracelets
Stacking bracelets is an easy and fun way to add a dash of fun to any ensemble! To make sure things don't appear too cluttered or disorganized, place your tighter bracelets closer to your hand and your looser or wider bracelets behind them. This works when you wear bracelets of different sizes and thicknesses. When wearing bracelets that are all thin, do as you please! And when stacking bracelets that are all thick, try not to wear more than 2 or 3 on one wrist.
How To Layer & Stack Necklaces
If you're new to layering necklaces, start off with the following: Wear a choker at around 14 inches, a chain at 16 inches, and three pendant necklaces at 18, 20, and 22 inches- all together! This is a simple and easy-to-remember method to create an alluring tiered look. Once you discover what looks best to you, feel free to mix things up! With so many different chains, pendants, and lengths to choose from, the world is your oyster.
How To Stack Rings
Stacking rings is like an artform! Try wearing a couple of stackable rings with one prominent statement ring. Be sure not to clutter them on just one or two fingers- spread them out! To get a playful but sophisticated look, play around with different stones, shapes, and symbols. Wear standard sized rings and then smaller rings halfway down your finger to elevate your everyday look. But remember- when pairing thick rings with thin ones, always place the thicker rings closer to the base of the finger so the thinner ones don't appear squished!
How To Stack Stack Earrings
Stacking earrings are all the rage- and for good reason! If you want to get the look but are in doubt, stick to the cascading rule. The rule suggests that you keep your larger and more dangly pieces at the bottom of your ear (around your earlobe, for example), and have your smaller studs and hugging earrings higher up. This ascension gives the effect of a clean and balanced order to your pieces.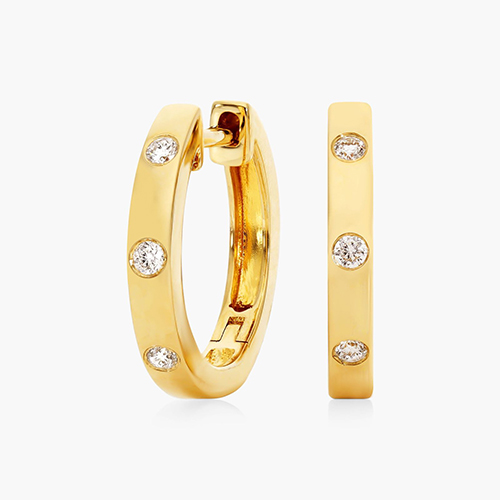 Stacking & Layering Jewelry: Get These Looks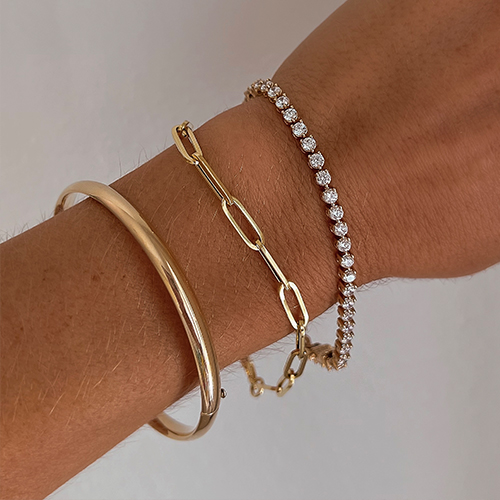 To get this look, place a minimalist bracelet further down on your wrist. Pair that with a paperclip bracelet and a tennis bracelet, and you have a beautiful ensemble that mixes shapes, thicknesses, and materials.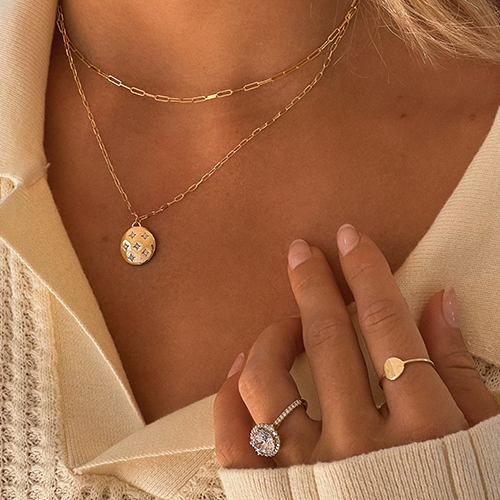 To achieve this minimal layered look, simply follow the aforementioned necklace tiering tip. Pair an 18-inch chain like this one with a longer chain and pendant of the same metal, and you're done! It's a foolproof way to add dimension to any look.
FAQs
1. How do you stack rings nicely?
Go thick to thin! Wear thicker rings at the bottom of your finger and thinner ones closer to the top. Not only does this elongate your fingers, it makes sure that no ring gets overshadowed by another. And remember to add some flair to both of your hands- balance is key!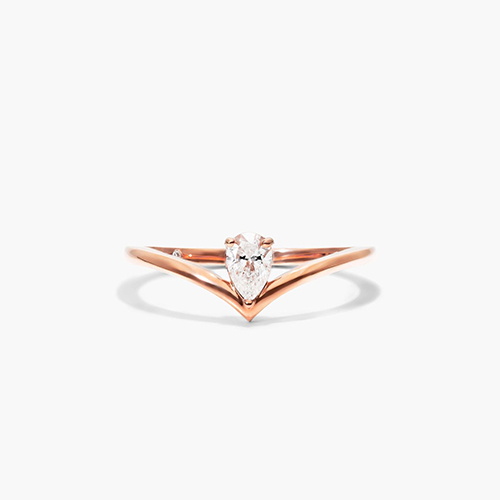 2. How many bracelets are too many?
While we believe that more is merrier, sometimes there is such a thing as too much. When wearing thinner, daintier bracelets, limit yourself to 6 or 7. When mixing thicker bracelets with thin ones, try not to wear more than 5 on one hand. Wearing too many bracelets can be uncomfortable and cumbersome. Three per wrist is generally the sweet spot!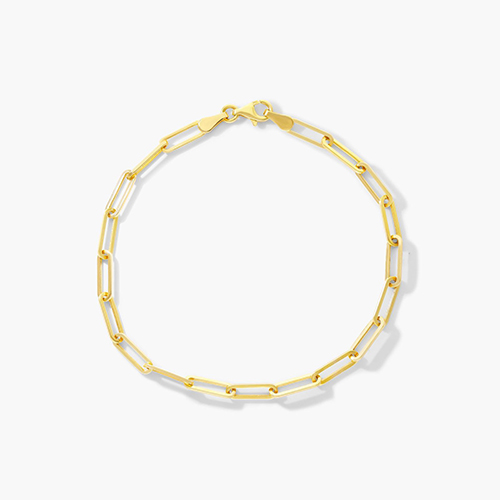 3. Can you wear bracelets on both wrists?
Totally! Wearing several bracelets on one wrist and only one or two on the other can create a nicely balanced look. Especially when they match your outfit, bracelets on both hands create the perfect accessories.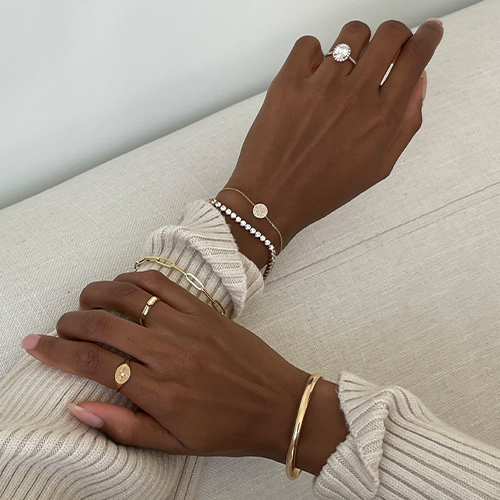 To Wrap Up
On the days when you want to elevate your look in a matter of minutes, layering your jewelry is your secret weapon! Sometimes, the more jewelry you wear, the more stylish you feel! And the best part? There is no right or wrong way to do it. If you want an eclectic and energetic look, layering can help you achieve that! If you want a more sleek and clean look, layering can do that for you too!
Remember, it's all about experimenting, enjoying, and showing off your personal style. Don't forget to sign up for our email list to keep updated on more tips and tricks and even $100 off your first order!