The colder months are fast approaching, and that can only mean one thing: it's almost the holiday season! As the season of giving approaches, you may find it hard to decide what gifts to buy for your friends and family.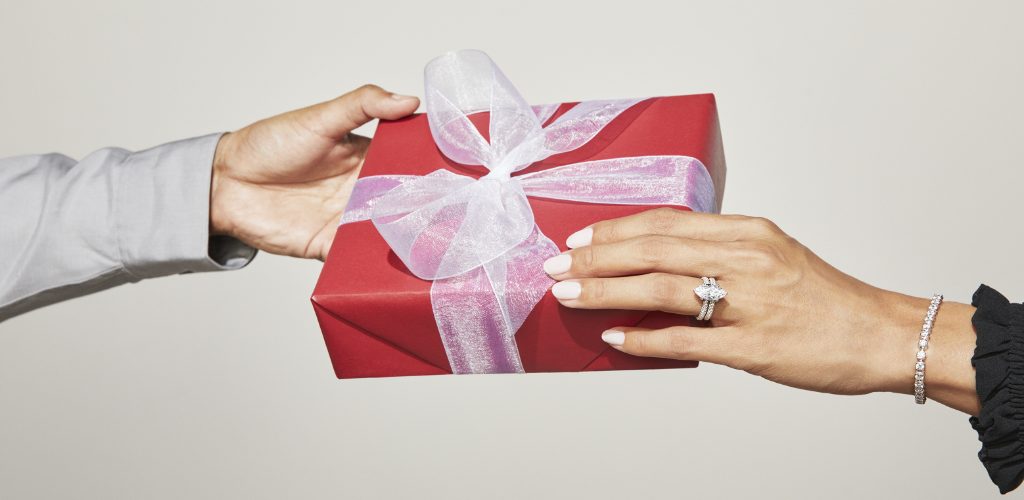 'Tis the season for sweaters, sparkles, good cheer, and, of course, gift-giving! Should this year's list of people to shop for be a long one, JamesAllen.com is here (as always) to help with the best gifts for 2022.
Make this year's unwrapping experience unforgettable with our gift guide of guaranteed-to-please pieces for that special someone – yourself included. From casual looks to bold investment styles, we've rounded just a few of our favorite pieces to suit all kinds of personalities and budgets. Happy shopping, and sparkly season greetings!
Gifts under $300
Suitable for daily wear, these petite fine jewelry pieces make stylish stocking fillers. Their minimalistic designs can easily be paired with any outfit, day or night.
Customize your gift by selecting something that features their zodiac sign, or the initial of their name. Personalized jewelry is truly one of the most meaningful gift ideas. We've added some of our favorite staple pieces of jewelry that are sure to be a hit for all.
Gifts Under $550
The delight of unwrapping a stunning pop of color just in time for the holiday season is sure to put a smile on anyone's face. We stock a variety of gemstone jewelry that features all 12 of the birthstones, just another sentimental, budget-friendly gift idea. And, to add to that, each birthstone has its own lovely meaning. December's birthstone, topaz, is rich with symbolism and often associated with longevity, wisdom, and strength – perfect for those celebrating a birthday during the holidays.
Splurge – Gifts Under $1000
Not looking to spend more than $1,000 on a gift? No problem! You can easily find a beautiful mix of jewelry pieces that include necklaces, diamond bracelets, earrings, and rings. Not sure if they prefer white or yellow gold? Whether it's platinum, rose gold, yellow gold, or white gold, you won't be disappointed with what we have on offer this holiday season.
Investment Pieces – Gifts Under $5000
Want to wow your loved ones? Then a classic piece of diamond jewelry is the way to go.
Experts suggest that jewelry truly is an investment, specifically diamonds, followed by emeralds, sapphires, and rubies. There is intrinsic and sentimental value in diamond jewelry, as it lasts forever, can be dressed up or down, and creates adoring memories.
Two perfect examples of investment pieces are diamond tennis bracelets and eternity rings.
Timelessly beautiful, perfect for everyone, and they will never go out of style.
Shop from the comfort of your home. All of these gorgeous products and so much more are available online at JamesAllen.com
Subscribe to our email list for access to secret sales, practical ring-buying tips, and $100 off your first purchase!