Unique engagement rings are the perfect statement pieces for couples who want to stand out from the crowd.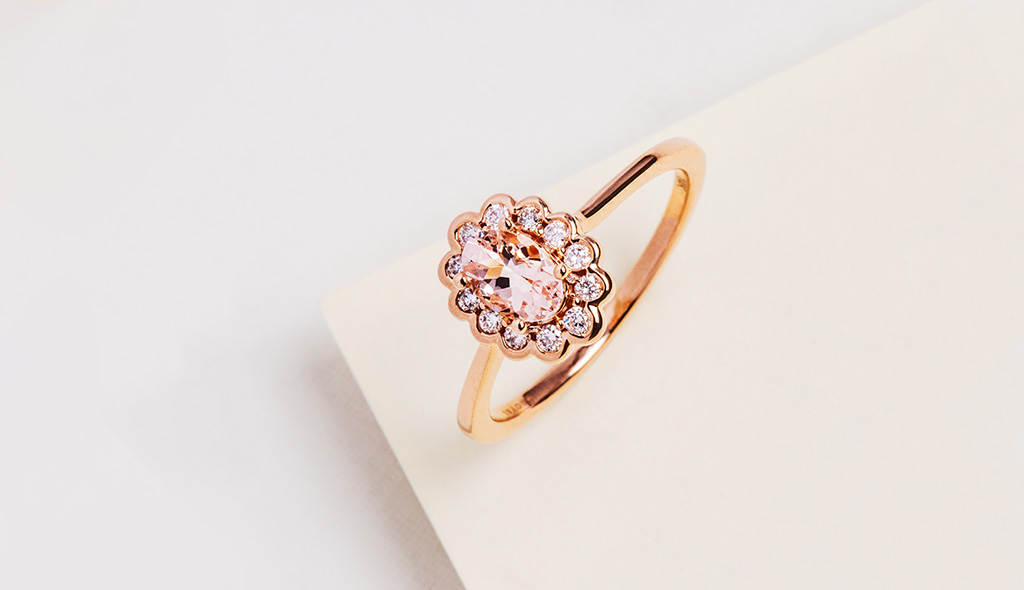 2018 is all about celebrating diversity; the things that allow you to shine as an individual. And what better way of expressing your individual style than with a non-traditional engagement ring?
Unique Engagement Rings
: Vive la Différence!
While traditional diamond engagement rings are certainly beautiful in their own way, the world would be a boring place if everyone rocked the same rings. That's why many couples are drawn to alternative engagement rings. They're every bit as sparkly and romantic, and they are often better valued too.
Take a peek at these sleek and utterly unique engagement rings.
Unique Engagement Rings
: In Love with the Shape of You
Pinned your hopes on a diamond solitaire but not feeling the traditional round cut? You're not alone. Many couples today are opting for alternative diamond cuts such as cushion, princess, radiant, and pear.
Unique Engagement Rings
: Alternative Rock
Diamonds and engagement rings may go together like a horse and carriage, but there are plenty of non-diamond options that will take you on an equally romantic ride. Besides being a bold look, gemstones tend to be easier on the wallet, so you can afford a larger stone.
Hue and Eye
Show your attention to detail by matching a gemstone to your partner's eye color. Sapphires, for example, are known to bring out the blue in the wearer's eyes, whereas emeralds perfectly accentuate green eyes. For the rest of us beautiful brown-eyed folk, it's a bit more subjective, but amethyst and garnet are both solid choices.
Born to Shine
If your SO is into astrology, choosing the birthstone that's associated with their birth month can make your gift even more meaningful. Ever since biblical times, birthstones have been renowned for their therapeutic and healing properties. Kings and queens throughout the ages have adorned themselves with these majestic stones, believing them to bring great wealth and power. Legen… wait for it… dary!
Unique Engagement Rings
: Hello, Sparkle, My Old Friend
Vintage style engagement rings boast some of the most unique design elements we've seen. Intricate detailing and romantic flourishes that harken back to the glitz and glamour of eras past. If you're looking for a one-of-a-kind sparkler that transcends time, these vintage style engagement rings are where it's at.
Unique Engagement Rings
: A Lustrous Lineup
Engagement rings typically feature a large center stone that serves as the focal point. But what if you were to forgo the main attraction and instead opt for a ring that features several smaller stones? Radical, I know! Anniversary rings and stackable rings make for unique engagement rings as the stones are often displayed in creative and eye-catching ways.
Unique Engagement Rings
: Glow Your Own Way
On a mission to break with tradition? Tell us which ring speaks to you in the comments below or on Instagram, Facebook, Snapchat, or Twitter.
Dare to be different with a nontraditional sapphire and diamond engagement ring.
Save this inspo for some other shine (Pin it!)
Subscribe to our email list for access to secret sales, practical ring-buying tips, and $100 off your first purchase!