Sparkle from ear to ear with a pair of handcrafted diamond stud earrings.
Diamond Stud Earrings: Make Your Ears Pop!
Friends, romantics, customers; lend us your ears! 👂
As the first points of sparkle a person sees when they look at you, you'll want to make sure your lobes are suitably lustrous. And there are no more elegant ear accessories than diamond studs, which make for a dazzling first impression.
Thanks to their ear-hugging design, these earrings appear to float on the earlobe as if weightless in space. Whether you opt for the classic basket or super-trendy martini style setting, you're bound to be flushed with finesse.
Stud-y up on diamond stud earrings with our essential guide.
Diamond Stud Earrings: So Right and Yet So

Prong
Diamond studs come in a choice of fab settings including pavé, martini, and basket, each offering varying degrees of comfort and style, as well as durability. To help you decide between them, let's take a closer look at two of the more popular setting styles.
BASK IN A BASKET SETTING 🧺
Traditional four or six-prong basket settings afford a reasonably good fit. In these diamond studs, the diamond is set low in the frame, so it sits flat against the earlobe.
Four-Prong Earring Settings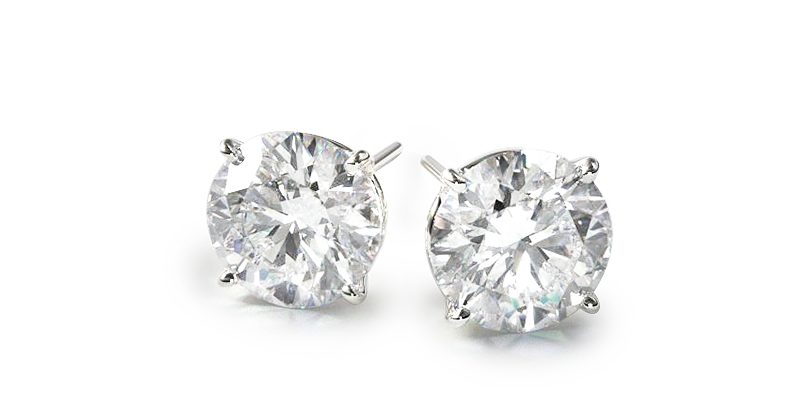 Timeless and stunning, round-cut diamond stud earrings add a classic elegance to any occasion.
Princess-Cut Stud Earrings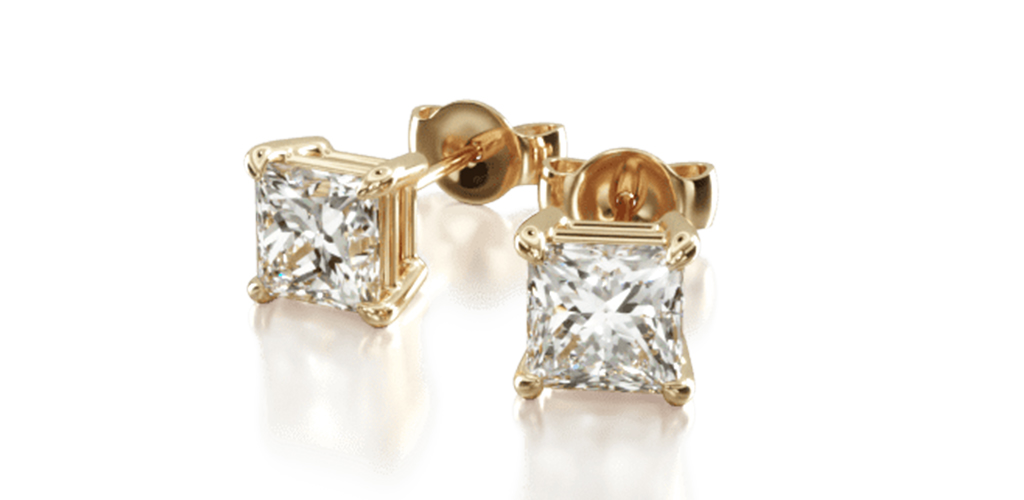 Another classic pair, these stud earrings feature a princess-cut diamond set in a light four-prong wire basket.
Scallop Basket Diamond Earrings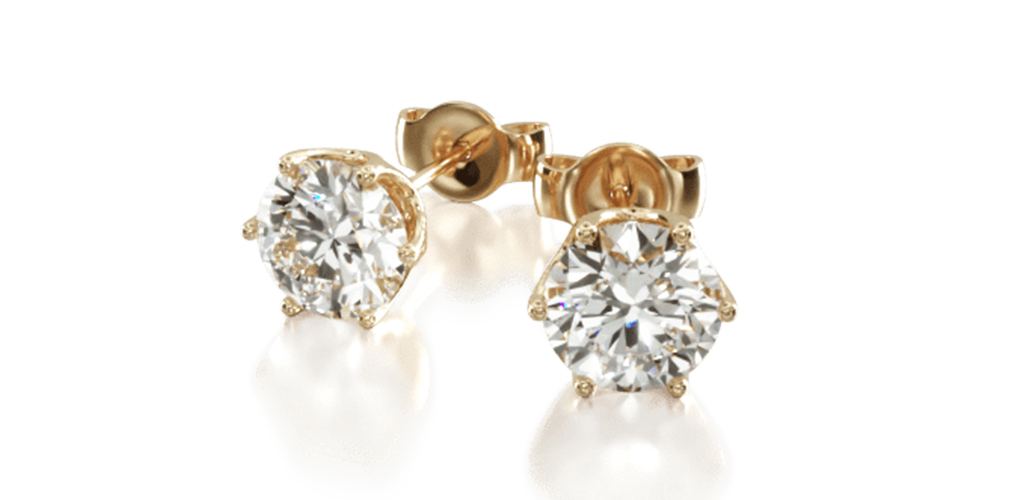 Designed to accent the beauty of the round brilliant diamond, these earrings feature six prongs and a scalloped basket.
Bezel-Set Diamond Stud Earrings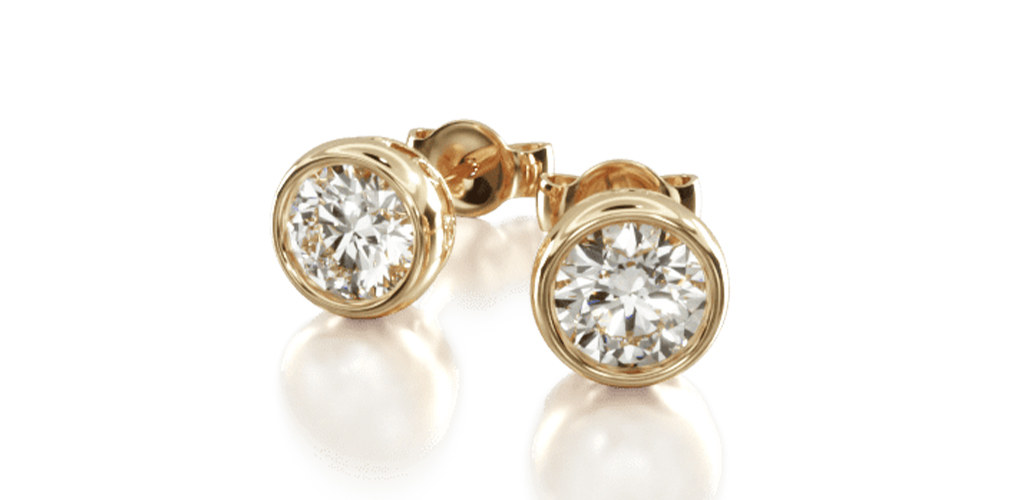 Well, well, well. Bezel-set diamond studs are sleek, clean, and oh-so-sturdy. They really are the perfect choice for wearers that lead active lifestyles: the bezel setting won't snag on any fabric, and it's arguably the most secure setting. Plus, it's cute AF.
Pear-Shaped Diamond Stud Earrings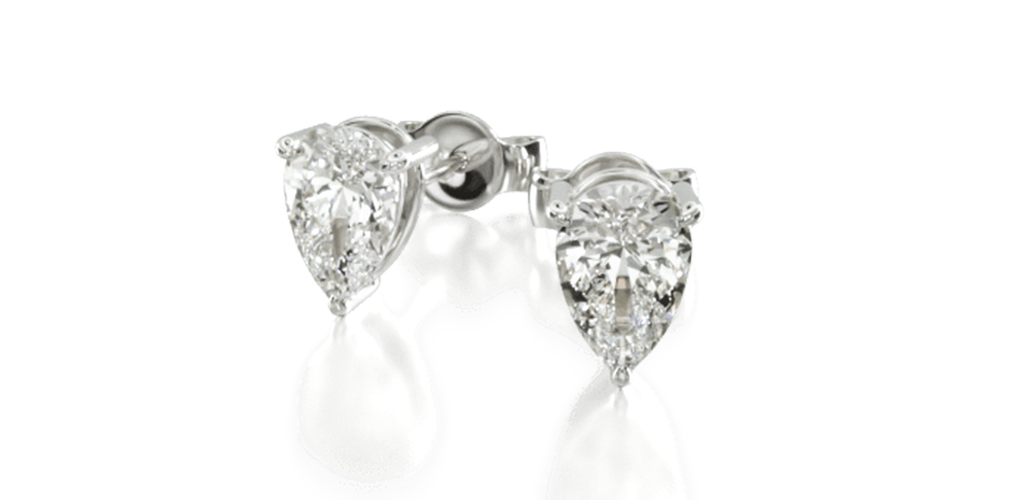 Gorgeous, elegant, and unique – pear-shaped diamonds are taking over the jewelry scene. These shining droplets stand out from the crowd of more common diamond shapes, especially when poised perfectly on your lobes.
Oval Diamond Stud Earrings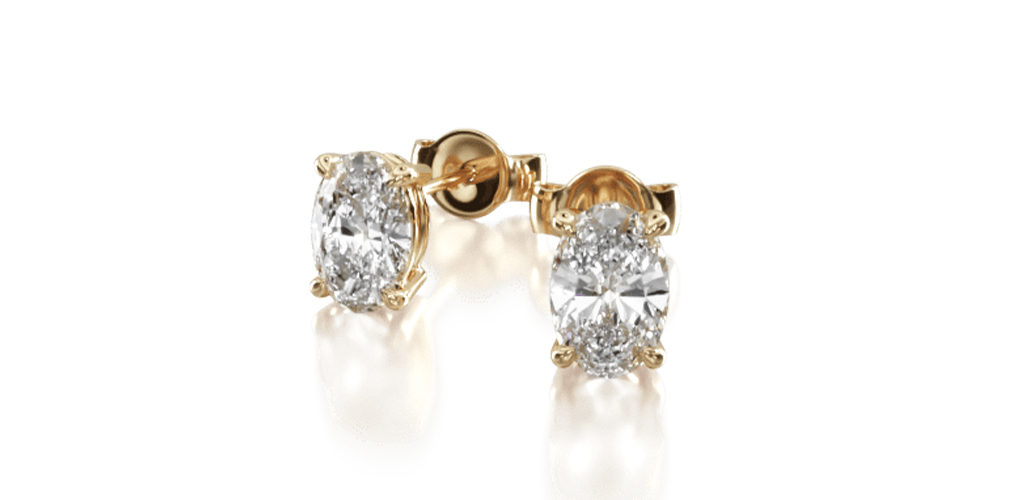 The trendiest diamond shape of the past few years is also one of the most flattering shapes for diamond stud earrings. Its curved edges and elongated form compliment every face shape and every wardrobe.
Emerald-Cut Diamond Stud Earrings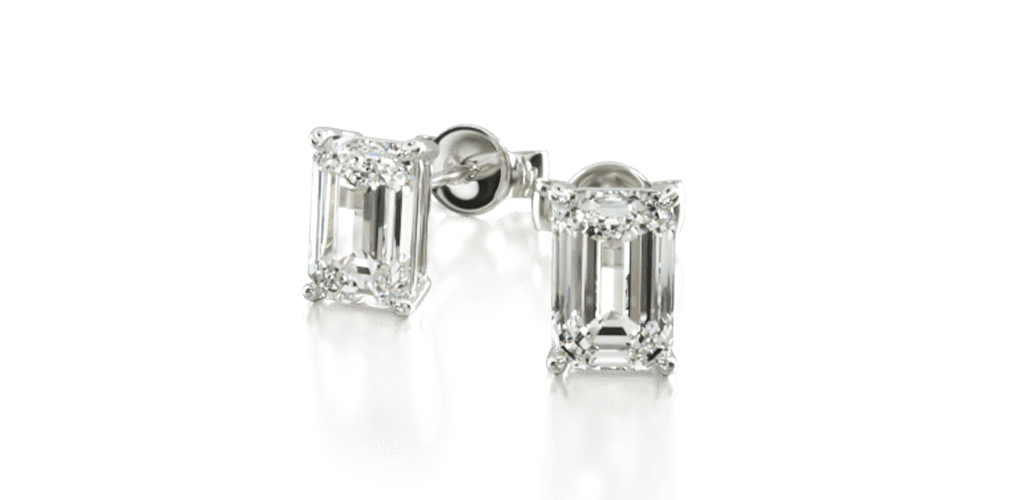 The emerald cut is an in-your-face shape that shows off your diamond's crystal clarity. It's one of the earliest established diamond cuts. As such, these emerald-cut diamond studs boast an undeniable royal feel: bold, elegant, and confident.
MARTINI SETTINGS:
SHAKEN, NOT STIRRED 🍸
Named for their conical shape, which resembles a martini glass, martini settings are very in right now due to their super-flush fit. Their narrow bottom means that the diamond can be set even closer to the earlobe than standard basket-style settings. Not only do you get a well-balanced and comfortable fit, but the low profile reveals less metal and more diamond.
Three-Prong Martini Style Earrings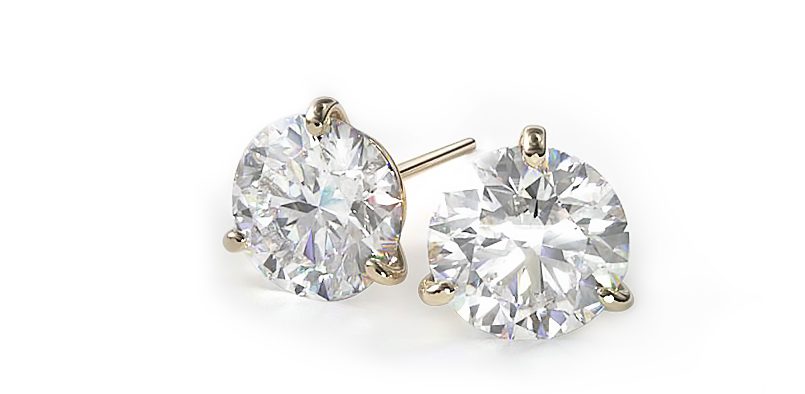 These martini settings are constructed to the exact size of the center diamonds, ensuring that the stones sit perfectly flush with the settings.
Double Prong Diamond Stud Earrings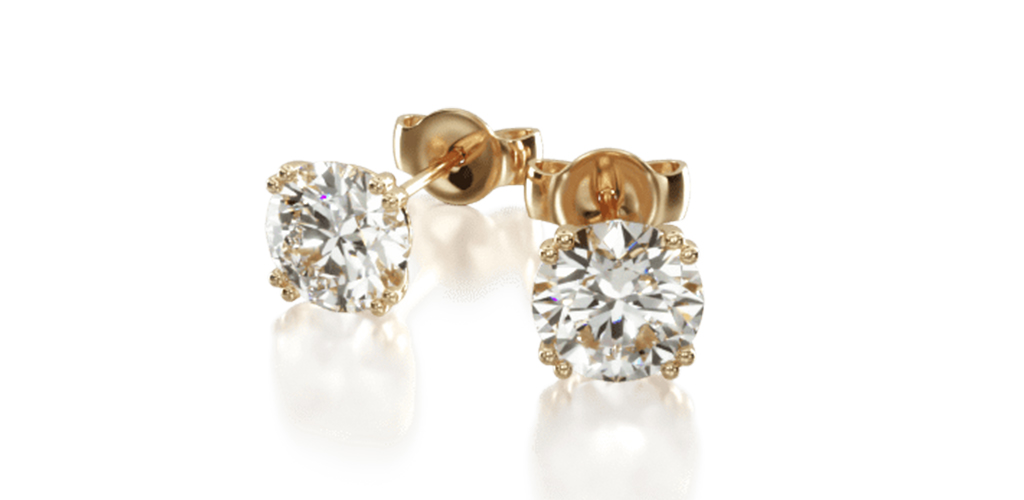 The prong setting is a total classic. And the double prongs on these slices of bling add an understated pop of flair to a traditionally beloved setting. The minimalist prongs allow light to hit your diamond's facets from nearly every angle.
Diamond Pavé Halo Frame Settings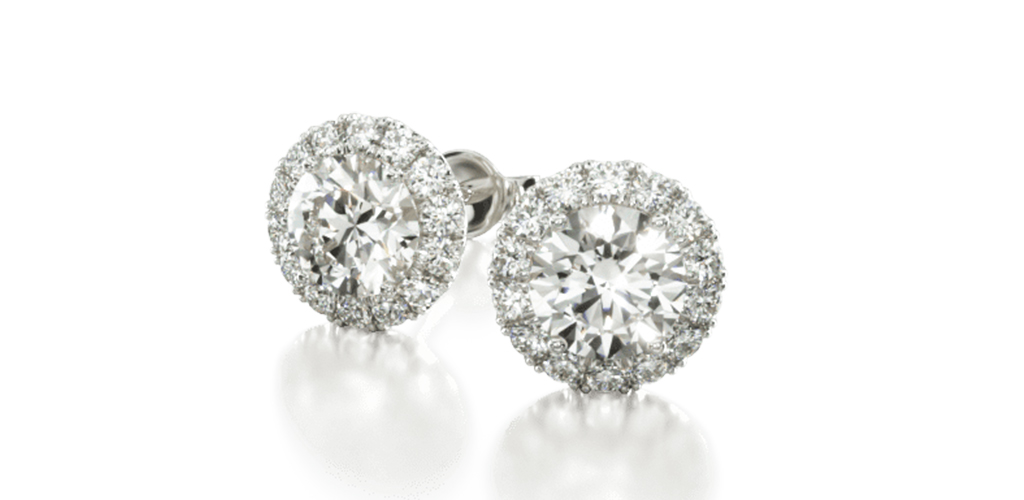 Not your everyday diamond stud, this design combines the three-prong martini with a diamond pavé frame.
As a rule of thumb, the snugger the diamond is against the ear, the better. Besides looking more elegant and refined, a flush setting protects the diamond from undue wear and tear.
Diamond Stud Earrings:
A Word in Your Ear
Subscribe to our email list for access to secret sales, practical ring-buying tips, and $100 off your first purchase!