Wondering what's the deal with the something old, something new, something borrowed, something blue? We're breaking down this popular wedding tradition and giving team bride some ideas on what to gift the soon-to-be Mrs!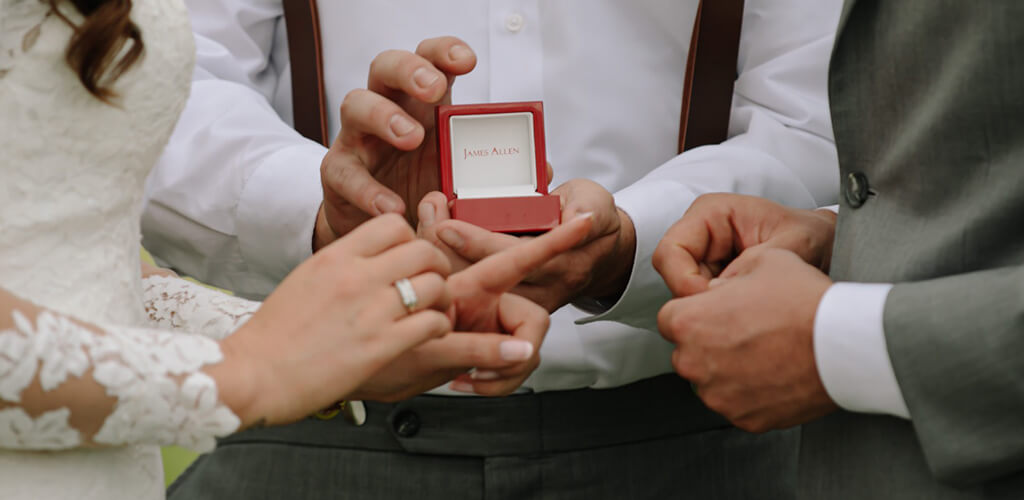 What's The Origin of Something Old, Something New, Something Borrowed, Something Blue?
This tradition originated in Victorian England. It's based on an old English rhyme, "something old, something new, something borrowed, something blue, a sixpence in your shoe."
While it's historically a primarily western Christian tradition, many brides worldwide have fallen in love with the custom and have added their own unique twist to it to suit their wedding day.
The History of the "Something Old, Something New" Rhyme
This rhyme symbolizes luck for a bride on her wedding day, with each "something" representing an item to be given to the bride before she walks down the aisle. It's meant to signify the hope of a new and fruitful beginning while simultaneously incorporating tradition in a meaningful and fun way for both the bride and her nearest and dearest.
So, what are the four different somethings you might want to add to your special day? Let's pick apart the different popularized meanings of each element, and we'll give you some of our cutest suggestions on what to gift your favorite bride-to-be.
The Meaning Behind Something Old
The meaning behind "something old" is an item that ties to the bride or the couple's past. It could be a trinket they want to bring into their marriage that represents a part of their non-married life. Or, for the bride, more specifically, an item with significant meaning from their past. This often includes a piece of jewelry worn by the bride's mother or grandmother.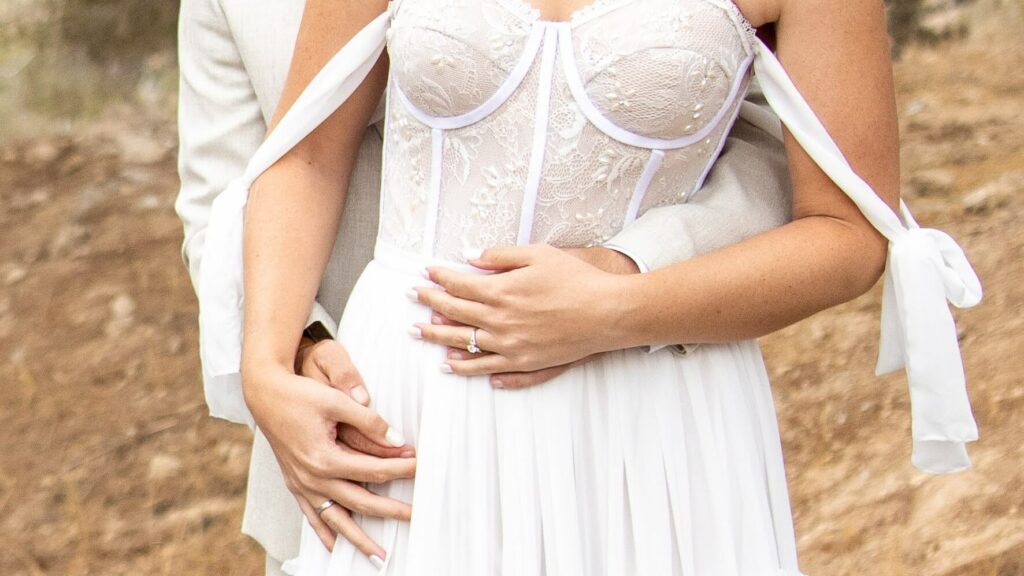 The Meaning Behind Something New
The meaning of "something new" stands for hope for a bright and happy future as a couple. It also represents the start of a new journey for the bride and the couple. This is by far the easiest gift to shop for. In many instances, this may include the bride's wedding day attire items, from the dress to her hairpiece, bridal jewelry, and even the wedding ring. It could also include a gift from the groom or the groom's family.
The Meaning Behind Something Borrowed
The meaning behind "something borrowed" is a little more superstitious as it's believed that borrowing an accessory or trinket from a happily married relative or friend will help the bride bring good luck and fertility into her new marriage.
The Meaning Behind Something Blue
Blue stands for strong love, fidelity, and purity, and it's also a popular color for the bride to wear before the wedding. The meaning behind "something blue" comes from believing that the color blue wards off the evil eye. Traditionally, the bride's garter would be their blue accessory.
Who Gives The Bride Something Old, New, Borrowed, and Blue?
In some cases, the bride's family and friends may decide on their own who will give her the various objects. However, it's not uncommon for the bride to ask for specific items from specific people. There aren't any hard and fast rules when it comes to this special tradition, and it has the potential to be unique to every bride and wedding.
Something Old Ideas
"Something old" can be a sentimental piece of jewelry worn by the bride's mother, grandmother/grandfather, or any individual they love. It might be their chosen person's wedding ring, veil, or even their old wedding dress. Many brides incorporate pieces of fabric from their mother's dress into their own. There's a new trend of adding their "something old" item, like an old photo, into their bouquet as a tribute to lost loved ones.
Something New Ideas
Anything bought new can be a gift for the bride on her wedding day, whether it be the shoes, hairpiece, jewelry, or even the dress she wears. Most brides appreciate new bridal jewelry, and this gift can come from one or even multiple people who want to spoil her. Try a group gift, especially if she's eyeing a pearl jewelry set or matching diamond jewelry pieces.
If you're in charge of getting the "something new" item for the bride, it's always a good idea to find out what bridal accessories she's dreaming of for her big day.
Something Borrowed Ideas
Since this one is more for the bride to think about, the special woman in her life can help ease the stress by gathering several "something borrowed" items for her to choose from. Suppose she's not lacking in the accessories department. In that case, the bride could always borrow her parent's first dance song, a traditional toast to make at the reception, some marriage advice from her closest ladies, or something as simple as perfume!
Something Blue Idea
Go ahead and have a blast with "something blue." Here, the bride can add a touch of blue to her wardrobe, from blue shoes and blue hair pins to a blue garter. If she'd prefer to keep the blue off her person, blue flowers can always be added to her bouquet or the wedding decor.
Most brides might prefer to get their pop of blue from their jewelry. You could incorporate the "something new" and "something blue" by gifting the bride-to-be some blue gemstone jewelry. And there are plenty of blues to choose, from blue sapphire earrings to aquamarine necklaces and blue topaz bracelets. Whichever shade of blue the bride wants, she can have it!
FAQs
What is the saying something borrowed something blue?
The saying comes from a 19th-century Victorian-era rhyme.
What are the four things brides need?
A bride needs something blue, something new, something old, something borrowed, and a sixpence in her shoe.  
Subscribe to our email list for access to secret sales, practical ring-buying tips, and $100 off your first purchase!