Every wedding anniversary is a milestone that deserves celebration. The tradition of anniversary gifts has been part of history for decades. Did you know there are specific gemstones associated with each anniversary year? JamesAllen.com has the perfect guide to help you find a beautiful gift to honor your love as a couple.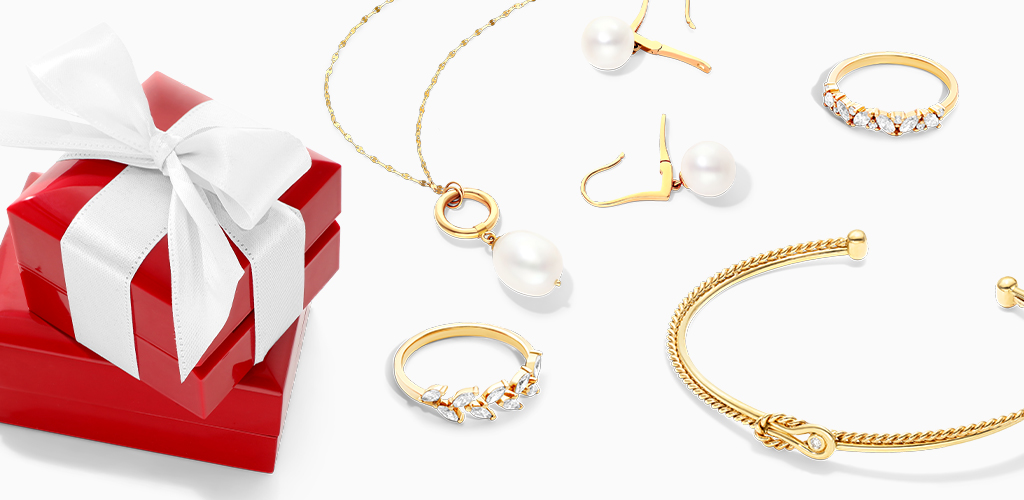 Anniversary gemstone jewelry has been adored and worn by many. For generations, gemstones have grown in popularity and are not only worn as fashion statement pieces but also valued for their significance and symbolism.
Each wedding anniversary has a different traditional and precious gemstone gift that also has a specific meaning associated with it, this depends on how many years you as a couple are celebrating. From glamorous gold earrings to iconic pearl jewelry, each piece is made with you in mind and designed to last a lifetime – just like your marriage.
1 Year Anniversary: Gold
The first year of marriage is most likely to be the sweetest, filled with many lovely moments. Gold is not exactly a gemstone but traditionally newly married couples exchange gold jewelry on the 1st year anniversary. This gorgeous metal is the perfect way for couples to begin the luxurious gift-giving tradition.
For a classic first anniversary gift, choose a piece of jewelry that is simple and contemporary – for both him or her. Another darling idea is to get modest, matching gold rings.
2 Year Anniversary: Garnet
The traditional beautiful gemstone for a second wedding anniversary is garnet. This gorgeous gemstone is said to represent love and devotion, while many also believe it is a symbol of protection. While garnet gemstones can be found in a range of many colors, such as green, purple and yellow. But the most popular hue is a vibrant, deep red, which is used in a range of jewelry pieces from earrings and necklaces to bracelets and rings.
From modern to vintage styles and designs, gifting a piece of garnet jewelry to your partner on your second anniversary is a great way of saying 'I love you.'
3 Year Anniversary: Pearls
Pearls, the traditional gems of a third-year wedding anniversary have been treasured for decades. Whether natural or cultured, pearls have always been considered beautiful and precious stone that symbolizes innocence and purity.
Not only are pearls unique, budget-friendly, and available in numerous jewelry styles and designs but they come in a variety of colors too. These include, pink, blue, green, gold, gray, and black.
Pearls have always been a reliable classic, however, lately, they've been seen as the hottest new trend. In fact, men are even catching on to this chic style. No matter if you gift your partner earrings, a necklace, or a pearl ring, they are sure to love their timeless wardrobe staple.
4 Year Anniversary: Topaz
To celebrate your fourth wedding anniversary, why not opt for the traditional and alluring topaz stone? While the rarest yet most popular Topaz hue is blue, the gemstone actually comes in a selection of other gorgeous colors as well. Topaz has relatively high clarity and brilliance, making it shine beautifully in the center of rings, necklaces, and earrings. Blue topaz has historically been associated with love and affection, making it the perfect gift for an anniversary. Whether it's day or night, our unique gemstone rings will easily complement any outfit, day or night.
5 Year Anniversary: Sapphire
Sapphires historically symbolize truth and loyalty and are also the traditional gemstones of fifth-year wedding anniversaries. Although blue is the most common hue of sapphire, it is also found in other colors. So if blue is not your significant other's color, you can opt for jewelry with pink, yellow or white sapphire.
Sapphire is one of the hardest and most durable gemstones that can withstand the test of time just like your marriage. With so many options for sapphire jewelry, this is the perfect way to celebrate your anniversary.
10 Year Anniversary: Diamonds
Congratulations! Ten years of marriage surely qualifies as a big milestone, so naturally, diamond jewelry is so fitting for this special occasion. Much like the bond of your love, diamonds are known to be filled with strength and prosperity.
One of the most popular diamond jewelry gifts is anniversary rings, and one of the best ways to say, 'I will always love you.' However, with a wide selection of dazzling diamond gifts for both him and her, you can easily mark this anniversary with a piece of diamond jewelry they will definitely cherish forever.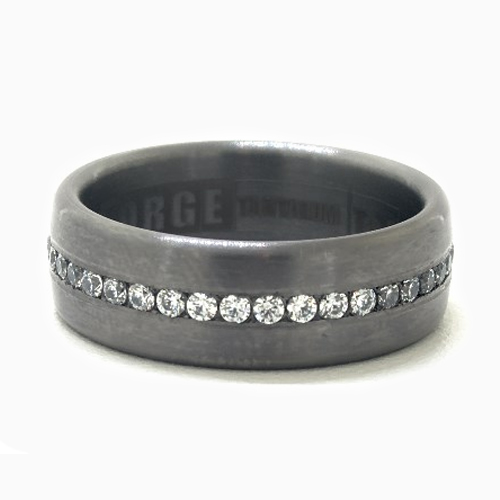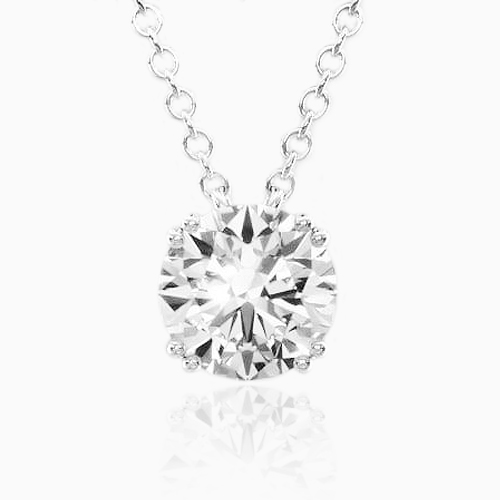 15 Year Anniversary: Ruby
A fifteenth wedding anniversary is another momentous occasion that should undoubtedly be celebrated. The traditional gemstone associated with 15 years of marriage is the ruby, which is a true epitome of love and passion.
The ruby gemstone is cherished for its magnificent deep red hues, but rubies are also found in various shades from light pink to dark red. Not only are rubies sought after for their appearance but they also come with a wealth of symbolism. They are believed to bring harmony, wealth, prosperity, and success.
The ruby is a perfect gift choice for couples who desire to continue their fiery romance and strong love for many more years to come.
20 Year Anniversary: Emerald
The symbolic gemstone of a twentieth wedding anniversary is emerald. The radiant green-colored stone has not only long been considered the gemstone of royalty but the emerald also represents pure love, vitality, and everlasting relationships.
Perfect for any type of jewelry, perhaps you're looking to gift your significant other a new and one-of-a-kind emerald solitaire engagement ring to celebrate this truly special occasion in your lives.
A wonderful and happy marriage is one of the most beautiful treasures in life. As the years pass, you can celebrate your love and devotion with a gift that will outlast the passing of time. A stunning piece of jewelry set with the perfect wedding anniversary gemstone is an excellent choice for every one of these special occasions!
FAQs About Anniversary Gifts
What is the best gift for an anniversary?
This naturally comes down to personal preference and for many people budgets as well. Thankfully with many modern and traditional gift guides, you are sure to find the perfect gift for your partner. Regardless of whether you're celebrating 1 year of marriage or 25 years together.
Do couples get anniversary gifts?
For the most part, the answer is yes. Statistics show that married couples are most likely going to gift an anniversary present to their spouse. In fact, nearly three-quarters of married people buy their partner anniversary gifts, and this popular custom is becoming more and more common all over the world.
What is the traditional gift for a first-year wedding anniversary?
Traditionally, the first anniversary gift is paper, since your lives together are still a blank slate. But for gemstone jewelry it is gold.
What is the traditional gift for a five-year wedding anniversary?
The traditional gift for a 5-year anniversary is wood, which symbolizes long-lasting strength, wisdom, and forgiveness. And for gemstone jewelry gifts the custom is sapphire.
What is the traditional gift for a ten-year wedding anniversary?
The traditional gift for a ten-year wedding anniversary is aluminum or tin, which symbolizes the strength and resilience of your marriage. Although, the accustomed gemstone gift for this decade-long occasion is diamonds.
Obsessing over one (or more) of the pieces in this post? Share with us on Instagram, Facebook, Twitter, Snapchat, or in the comments below!
And, if you're searching for more inspiration or gift ideas, we've got suggestions!
Read on…