Congratulations on your impending nuptials! Selecting the ideal wedding ring is one of the most exciting and important decisions you'll make for your big day.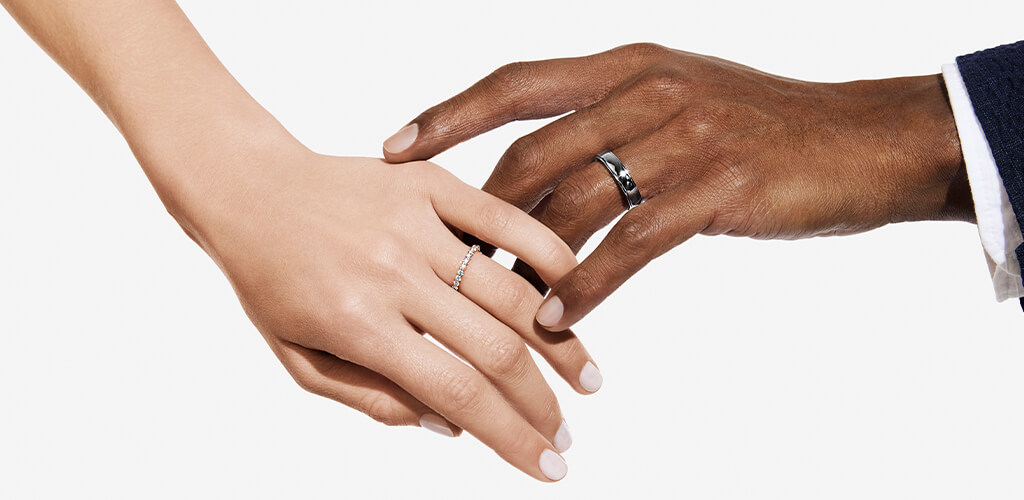 Find a wedding band that fits your style, personality, and lifestyle because it symbolizes the unbreakable bond you share with your soon-to-be spouse.
Join us as we go over everything you need to know about picking the best wedding ring that will endure the test of time in this comprehensive buying guide.
The Various Wedding Ring Styles
Traditional Wedding Bands
Simple and smooth in design, classic wedding rings are elegant and timeless. Because they come in a variety of metals, including gold (yellow, white, and rose) and platinum. They're a preferred option for both conventional and modern couples.
Diamond Wedding Rings
Diamond rings for women are a wonderful choice if you want a little glamour for your ring finger. Modern brides are particularly fond of eternity or half-eternity bands. Diamond rings for men can be bought as engagement rings or as a wedding band.
Vintage Wedding Rings
Vintage rings offer intricate designs from various eras for those who adore a retro look. These rings range from art deco to Victorian designs and are unique and romantic.
Customized Rings
You can realize your individual vision by having custom wedding rings made. Create a one-of-a-kind piece that captures your love story and unique personality by working with a talented jeweler.
Choosing the Ideal Metal for Your Wedding Ring
Gold Wedding Rings
Gold wedding rings are available in various hues, including rose, white, and yellow gold. Select the type that best suits your skin tone and sense of fashion because each type has a distinctive and classic appearance.
Platinum Wedding Rings
Platinum is a robust, hypoallergenic metal that is a great option for people with sensitive skin. Their naturally white luster enhances the beauty of diamonds and other gemstones. It's a metal that requires much less maintenance than white gold or silver.
Titanium Wedding Rings
Wedding bands made of titanium are renowned for their extraordinary strength and lightness. They can withstand normal wear and tear, making them ideal for people who lead active lives. Black titanium wedding rings are becoming increasingly popular for men, making for a stylish accessory with romantic symbolism.
Cobalt Chrome Wedding Rings
Cobalt chrome wedding rings are an exceptional option for couples seeking a balance between style, affordability, and hypoallergenic properties. This alloy is remarkably durable, scratch-resistant, and maintains its original shine for an extended period.
Tungsten Metal Wedding Rings
Tungsten metal wedding rings have gained immense popularity among modern couples looking for a durable and stylish option. Known for their remarkable strength and scratch-resistant properties, tungsten rings are perfect for individuals with active lifestyles or those who work with their hands.
Selecting Wedding Ring Design and Style
Band Thickness and Width
To find a snug fit that complements your hand size and finger shape, take into account the wedding band's width and thickness.
Personalization and Engravings
Your ring will have a sentimental touch and become truly yours if you inscribe a special message or add a special symbol to the inside.
Complementary or Matching Sets
Choose whether you want a wedding band that matches your partner's or adds a similar design element to their ring. Matching bridal bands are trendy and guarantee your engagement and wedding ring fit perfectly together!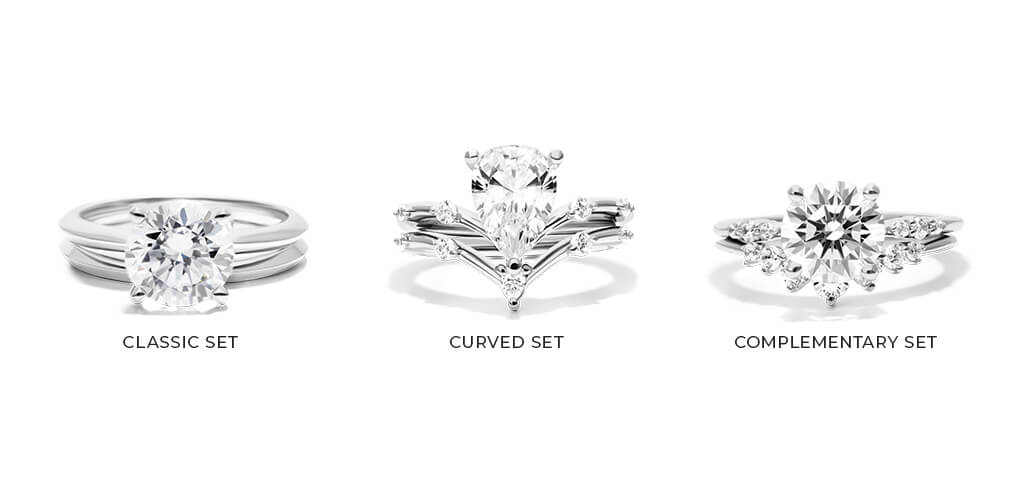 How Much Should You Spend On A Wedding Ring?
The metal, gems, and other features that go into wedding bands can vary greatly. Additionally, there are price differences between bands for men and women.
Average Men's Wedding bands Price
It's estimated that men's wedding bands typically cost between $110 to $600. The type of metal used can have a big impact on the price. The least expensive material is titanium, and platinum is the most expensive.
Average Women's Wedding Ring Price
Wedding rings for a woman cost between $250 to as high as $4000 for diamond wedding bands. The cost can be significantly impacted by customization. Compared to bands that feature diamonds and other stones, the price of a band made entirely of plain metal is much more affordable.
Understanding Diamond Settings and Cuts
Shapes of Diamonds
To pick the right diamond for your eternity ring or diamond ring, consider diamond shapes like round, princess, emerald, or cushion.
Diamond Placements
The diamond's appearance and security are impacted by its setting. Prong, bezel, channel, and pavé settings are available options.
The Diamond's Four Cs
To determine the quality of your diamond, consider the 4Cs: cut, color, clarity, and carat weight. If your engagement ring center stone is a certain clarity and color grade, your diamond wedding ring should try to match it.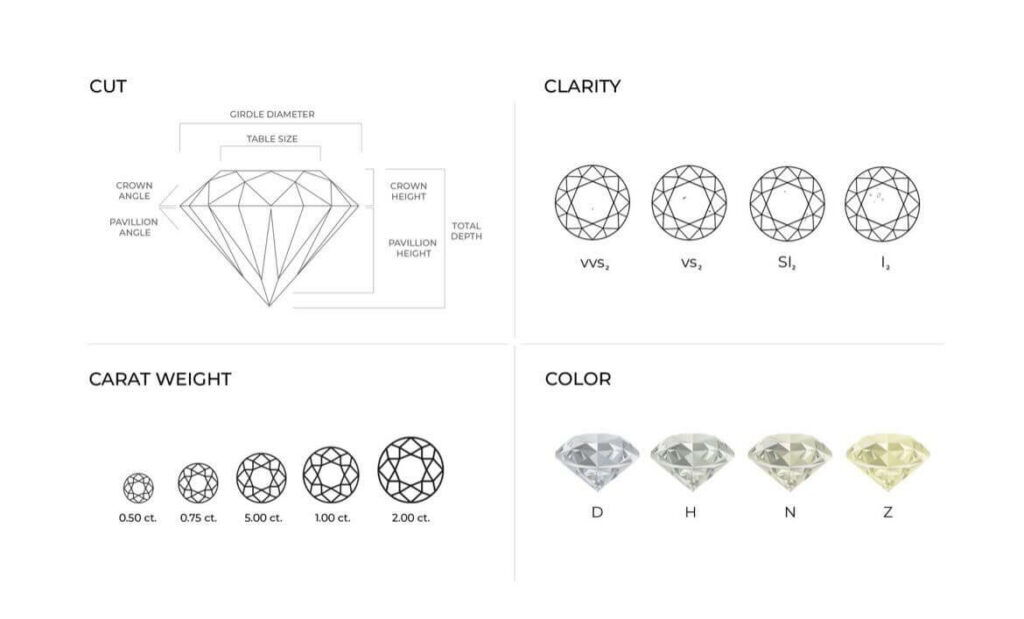 Wedding Ring Upkeep and Care
Polishing and Cleaning: To keep your wedding ring sparkling and immaculate, regularly clean and polish it.
Appraisal and Insurance: Consider getting your wedding ring insured and appraised to safeguard its value and sentimental significance.
Repairs and Resizing: If necessary, learn how to resize and repair your ring, and pick metals that are simple to modify.
FAQs
If my wedding ring doesn't fit properly, can it be resized?
Yes, a professional jeweler can resize most wedding rings to make sure they fit comfortably.
Are antique rings appropriate for regular wear?
Because vintage rings are frequently delicate, it is best to wear them gently and limit their exposure to the elements.
Should my partner and I pick matching wedding bands?
You are in complete control of the choice. While some couples choose complementary designs, others prefer matching rings.
Do I need insurance coverage for my wedding ring?
It is advised to purchase wedding ring insurance to guard against loss, theft, or damage.
Can I fill my wedding ring with stones?
Absolutely! Add sentimental or birthstone-related gemstones to your wedding band to make it more unique.
Happy Shopping
The journey of finding the ideal wedding ring is one to be enjoyed and treasured. Whether you choose a timeless gold band, a glittering diamond ring, a vintage item, or a custom design, your ring will always stand for your devotion and love.
Remember to select a metal and style that complements your personality and way of life. So go ahead, find the ideal ring, and start living happily ever after. Still have questions? Visit us at JamesAllen.com, where we're available to you 24/7!
SHOP RELATED PRODUCTS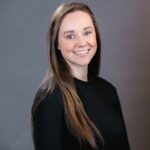 Jessica is a seasoned content writer with four years of experience and a qualified gemologist. She enjoys educating new shoppers on the best practices for buying jewelry.