Sapphire, the September birthstone, is the perfect combination of jewelry qualities: beauty, strength, affordability, and prestige. Learn why September's birthstone is the standout gemstone you need to keep your eye on!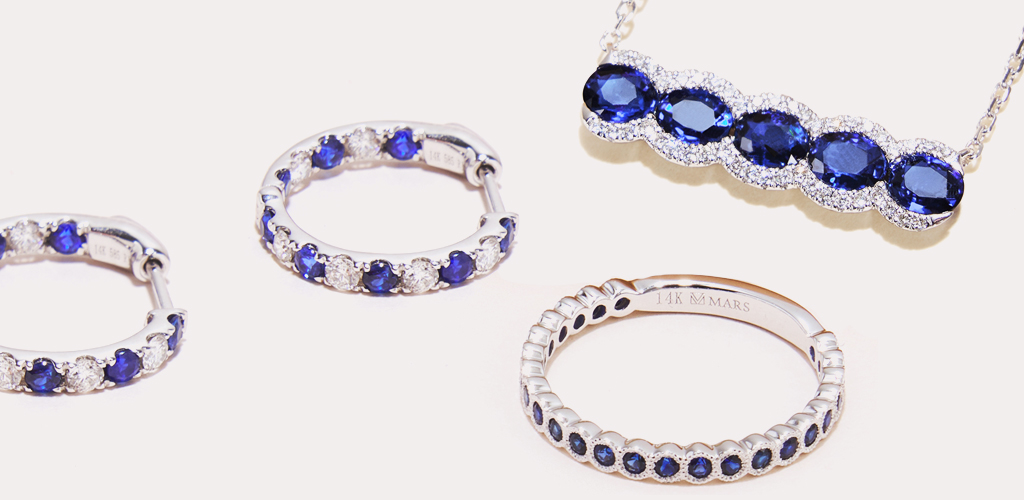 Sapphire, a variation of the mineral corundum, is the ultimate classic blue gemstone. What sets it apart from other blue stones like topaz, aquamarine, or turquoise? Sapphire has an intensity of color that's unparalleled. Its rich azure color is unique among gemstones. As an added bonus, it's been prized for millennia as a stylish ward against ill-fortune.
Mined primarily in countries around the Indian Ocean (and in lesser quantities in the United States), sapphires pop up in royal families across multiple cultures.
Durability
Sapphire is one of the strongest gemstones, with a score of 9 on the Mohs hardness scale. For comparison, the famously durable diamond claims the top score of 10. What does this mean for you? Confidently wear your blue sapphire jewelry, going through your daily routine without worrying about scratching, chipping, or any other wear-and-tear.
Birthstone
Sapphire is the September birthstone. By wearing sapphires, September birthdays can secure good luck year-round while also ensuring perpetual chic style.
Color
The most popular sapphire is, of course, blue sapphire. In fact, its popularity overtakes this gemstone's other hues. That's right – it's not widely known that sapphires also come in 3 other gorgeous colors. Blue sapphires, pink sapphires, yellow sapphires, green sapphires, OH MY!
Sapphire is a type of the mineral corundum, of which ruby is the red variation thanks to high amounts of chromium. As the amount of chromium decreases, corundums display paler hues, and under a certain chromium threshold, corundums are called pink sapphires. Blue and green sapphires owe their intense color to trace quantities of titanium and iron, and yellow sapphires to iron only.
History
Sapphires have been prized by royalty and clergy for millennia. Believed to protect against the evil eye, promote sanctity, and reveal the cryptic, sapphires have always been popular among the powerful.
Popes of the past wore holy, engraved sapphires set in gold. England's royal family is known for wearing sapphire jewelry, from Princess Diana's sapphire engagement ring (currently worn by Kate Middleton) to Queen Elizabeth II's sapphire wedding jewelry.
Affordability
Across the board, sapphires are more affordable than diamonds, making them a wallet-friendly alternative to traditional diamond jewelry, especially in engagement rings. Choose sapphire jewelry when you want to go for sparkle + intense color.
Complementary
Blue and green sapphires perfectly complement winter skin tones, as well as blue and green eyes. Set cooler-toned sapphires in a white jewelry metal, like white gold or platinum, for maximum effect.
Want jewelry that suits warm skin tones? Go for pink and yellow sapphires set in white or rose gold.
Novelty
While sapphires are famous, they're not the most worn stone. So when you want to go for unique jewelry that turns heads, sapphire is a perfect choice. This is especially true for sapphire engagement rings.
Sapphire Engagement Rings
Customer Sapphire Engagement Rings
Looking for gemstone engagement ring inspo? Have a look at how James Allen's real-life customers have styled their sapphire engagement rings in these real-life sapphire ring galleries!
Customer Creations: Blue Sapphire Engagement Rings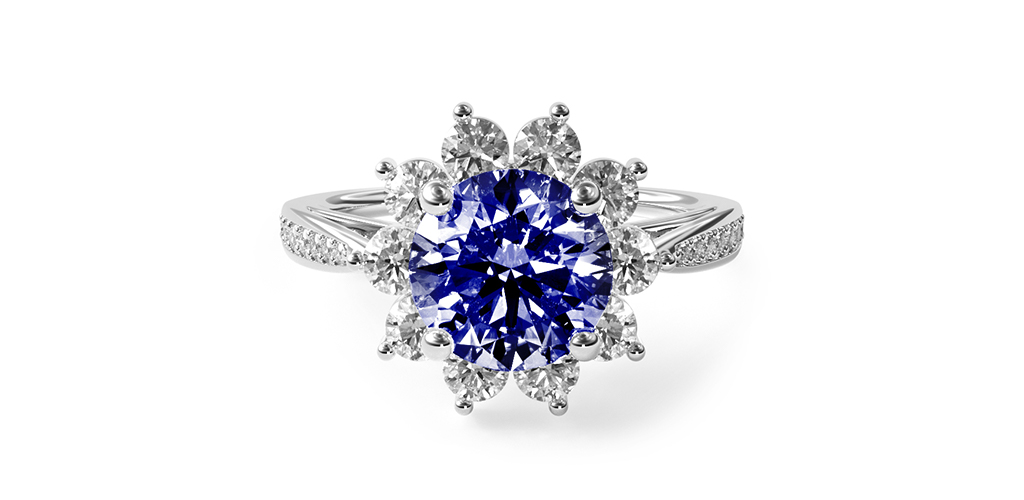 Customer Creations: Yellow Sapphire Engagement Rings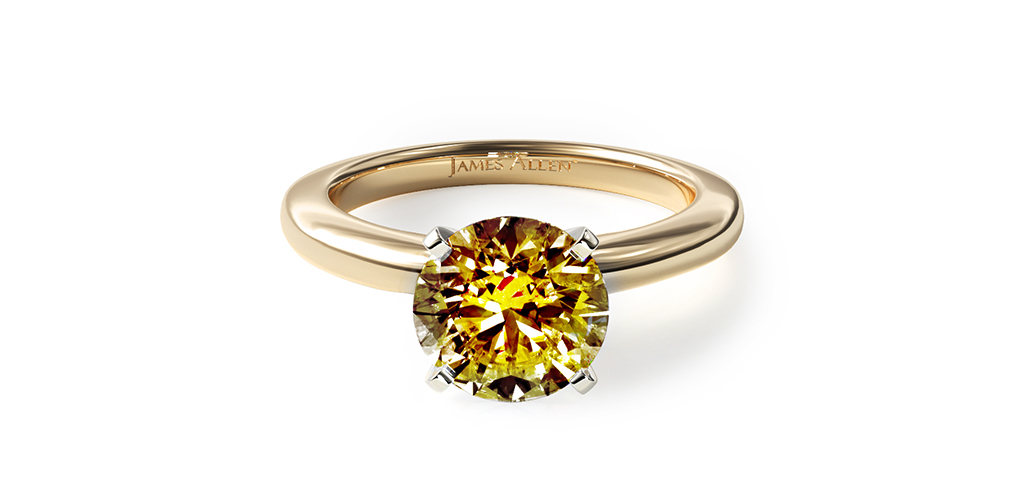 Customer Creations: Pink Sapphire Engagement Rings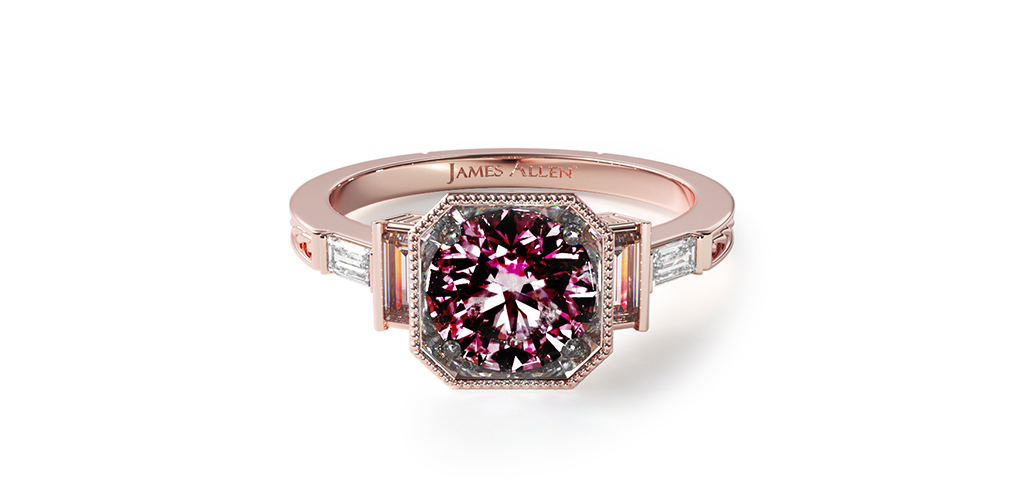 Stackable Sapphire Rings & Sapphire Wedding Rings
Sapphire Earrings
Sapphire Necklaces
Sapphire Bracelets
A Cerulean Summary
Sapphire has it all: an air of royalty, stunning hues, and it's pretty easy on the wallet to boot. It's the perfect gift for September birthdays! But the September birthstone is also ideal for anyone who craves a year-round burst of color, no matter their birth month.
DESIGN YOUR DREAM SAPPHIRE RING
Looking for ideas? Browse these customer sapphire and diamond engagement ring designs!
More gem-related reading!
Subscribe to our email list for access to secret sales, practical ring-buying tips, and $100 off your first order!