Love is in the air, and it's time to take advantage of cupid's magic. At James Allen, we know every day is a special day with your someone special, but there's only one day dedicated to pure romance and sweetness.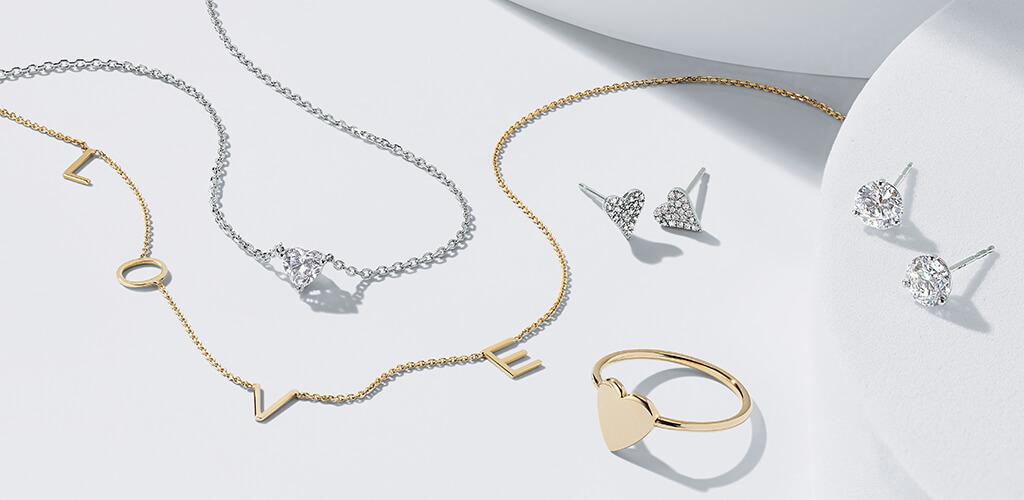 It's here! The most romantic day of the year has finally arrived! This day which is all about love and affection is an incredibly popular time to propose (hint hint!)
Our list of the best Valentine's Day gifts for women includes picks for your Mrs, girlfriend, mom, sister, bestie, basically, any gal that means the most to you.
Jewelry is a timeless classic, but it doesn't have to cost an arm and a leg to gift something with extra sparkle. Our list of gorgeous jewelry gifts is budget-friendly, with affordable accessories she'll love to higher-priced items that will have her sending cupid a thank you note.
Valentine's Day Shopping Tip:
We know prepping for Valentine's Day can get pretty tough, and we want you to avoid any last-minute stress. So, to help ease the pressure, visit
JamesAllen.com
to discover which stunning pieces are guaranteed to
arrive in time for Valentine's Day
or Valentine's Day proposal!
What Is Valentine's Day?
But first, what is Valentine's Day, and who was St Valentine?
To get it somewhat right, we'll work with the facts we know. A saint named Valentine performed heroic acts that led to his martyrdom. It was said that he and another saint, also named Valentine, would perform illegal marriages for young couples or, some say, young soldiers who were forbidden to marry. And for that, they were both beheaded by the Romans.
The significant date we all know, February 14, comes from a Roman holiday held every year to honor Juno, the goddess of marriage. It evolved in superstition as a day where, if you dreamed of a person, they could be your true love.
During the 1600-1800s, Valentine's Day was seen as a day to send a romantic letter or message to one's beloved, and by the late 1800s, the holiday became widely commercialized. In our modern time, it's a day to gift and spoil loved ones with candy, flowers, romantic getaways, and of course, it's the most romantic day of the year to pop the question!
For this special day of love, James Allen's site-wide sale of 25% off is here to make sure your picture-perfect V-day doesn't break the bank — or any hearts!
Why Do We Give Gifts On Valentine's Day?
We've spoken about how Valentine's Day evolved from sending love letters to treating loved ones to thoughtful gifts.
So why give a gift to the special lady in your life? Well, giving presents is known to be a sure love language, helping many people express their feelings by treating others, or feeling loved by being on the receiving end of those gifts. And some of the best gifts are those that glow!
So you want to get the woman, or women, in your life the perfect gift? You can't go wrong with jewelry! An engagement for your soon-to-be fiancée? We got it! Gemstone earrings for your mom? Guess who have you covered? 
Check out our list of stunning valentine's day gifts for her below!
Valentine's Day Gift Ideas For Your Wife
Picking jewelry for someone can be hit or miss, but when it comes to spoiling your wife, we'll help you get it right.
You can't go wrong with diamonds, especially on Valentine's Day. After all, diamonds are the most romantic gem and last forever! Diamond jewelry is a natural go-to gift option for the most special woman in your life that symbolizes eternal love, commitment, and faithfulness between romantic partners. 
You can get diamonds on every budget, so take a look at some of our current obsessions she's sure to love.
Gifts under $500
Gifts under $1000
Gifts under $2000
For even more options, check out our lab created diamond fine jewelry for personalized diamond jewelry that is better than bouquets and chocolates.
Valentine's Day Gift Ideas For Your Girlfriend
Show her she has your heart with a beautiful heart-shaped piece of fine jewelry. From open hearts to closed hearts, heart jewelry is simple and classic and can be worn daily as a reminder of your love and affection. Opt for a heart necklace in classic gold or dress it up with diamond accents; the choice is yours.
Valentine's Day Engagement Rings
Ready to pop the question this Valentine's Day? Not only does shopping for your engagement ring online offer you more customization options, with hundreds of ring styles and designs to choose from, but it gives you the best opportunity to save! From thousands of certified earth and lab grown diamond options to gemstone favorites, online ring shopping can guarantee you get the best ring for your buck. 
Check out our most popular engagement rings, and don't forget that if you hurry, you can have her dream ring shipped in time for your Valentine's Day proposal!
Valentine's Day Gift Ideas For Your Daughter
Valentine's Day isn't just for wives and girlfriends, but a day to share the love with all the special people in your life, including your daughters.
A knot creates an inseparable and unbreakable connection between two objects. For this reason, the love knot, or lover's knot, has a long history of being a symbol of love. It is meant to represent the unbreakable bond and lasting connection between two people – a meaningful piece of jewelry for your daughter.
Commemorate the unbreakable bond you share with your child with a piece of love knot jewelry P.S. Love knot earrings are a trendy choice!
Galentine's Day Gift Ideas For Your Besties
We love a good Galentine's Day, and we know just how to show your bestie how much you love and appreciate them with a stylish piece of jewelry.
Treat them to a personalized signet ring from our zodiac collection or our variety of birthstone jewelry pieces for a more personal and meaningful touch.
Each star sign and birthstone symbolize something unique, so no matter your bestie's personal style, they will definitely love the thoughtful intent behind a gift bought with them in mind.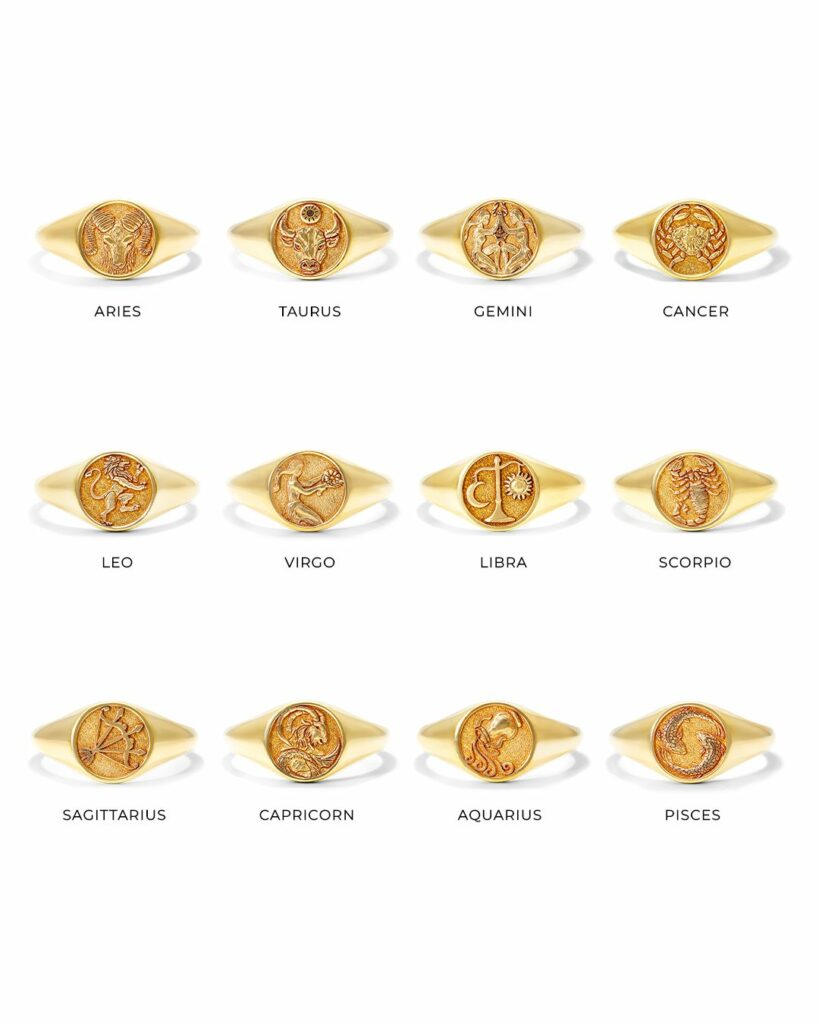 From Your Valentine
Which of these Valentine's Day jewels would you give your sweetheart? Spread the love and tell us on one of our James Allen social channels: Instagram, Facebook, TikTok or Twitter!
Don't forget to subscribe to our email list for access to secret sales, practical ring-buying tips, and $100 off your first purchase!