Looking for the perfect gift for that someone special? We'll help you find the best jewelry gift for every personality type!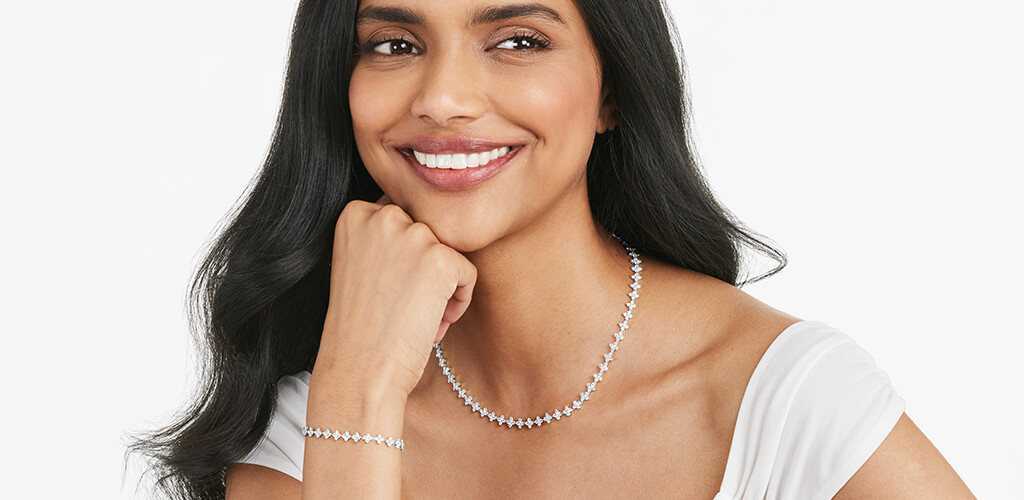 Whether you're outgoing, reserved, or carefree, one way to express your unique personality is through the jewelry you wear. When picking out your next accessory, the hardest part is choosing a favorite, but it may not be that easy when you choose jewelry for someone else.
Jewelry gifts can be a hit or miss, but here's a little tip: always keep the recipient's character and style in mind. Jewelry can prove to be a thoughtful present when bought properly, so the key is always to have the item match and compliment the personality it'll be worn by.
Easier said than done, we know. That's why we're breaking down different personality types and what jewelry gifts we're sure they'll love!
Down To Earth
We've all got that one person in our inner circle who absolutely lives for the outdoors and loves to incorporate their love for nature into their personal style. Whether it's sustainable jewelry or simply nature-inspired accessories, they're super easy to buy jewelry for!
Seriously, you've got a lot of options here. Not only are you free to add those creative pieces to your cart, but you'll also have a lot of freedom to pick colorful jewelry. Try to pick a piece of jewelry that you know they'll wear, don't buy them a ring when you know they prefer necklaces.
How Fancy
We know this person; this person gives us shoppers anxiety. For the fancier people in your life, there is a way to wow them without going too crazy. Keep the classics in mind, whether it be a stylish set of pearl earrings, a tennis bracelet, or a classic diamond pendant. 
Nowadays, you can find lab grown diamond jewelry options that are just as dazzling as mined diamond jewelry. So, go ahead and invest in that exclusive jewelry piece, knowing you won't break the bank. 
Detail-Oriented
Some people will love anything you give them, but others really melt over a thoughtfully chosen gift, especially if it's something they already want. This personality type can be tough to gift, but a good challenge always pays off.
Do your research with this personality type, and find out what type of jewelry they like before you buy anything. Trust us; they'll appreciate your detective skills once they open their gift and see the exact piece of jewelry they want. At James Allen, we have a feature that ensures our users get exactly what they've been eyeing. So take advantage of our drop a hint feature and avoid unnecessary disappointment!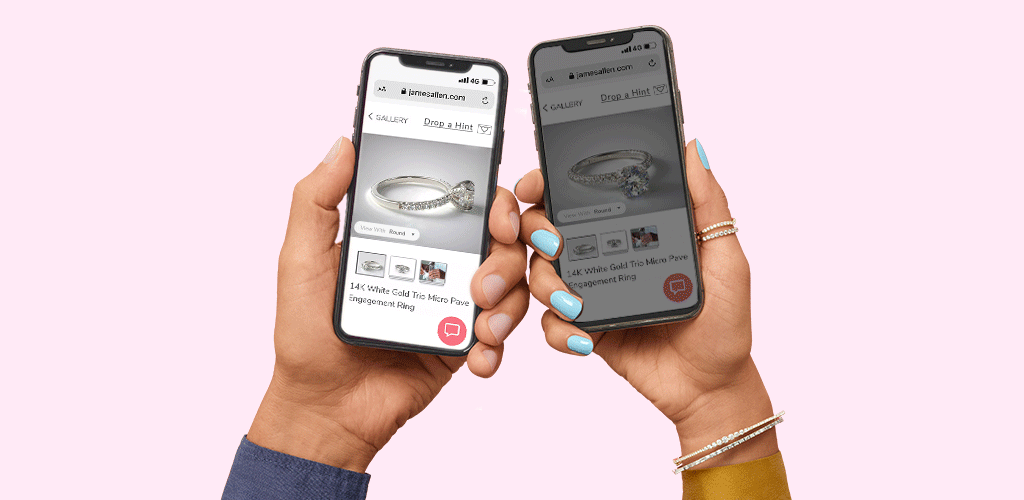 Take It Or Leave It
Love them or hate them, this next personality type stands out no matter what. These are the unintentional trendsetters. They're the kind of people who aren't afraid to make a bold statement simply because they like what they like and others appreciate that about them.
So, what do you get those whose particular tastes are an important part of how they express themselves? Easy. Stick with what they know and love. If they're known for their vintage-inspired jewelry, stick with those antique pieces.
Cool Social Life
They're the fun-loving person who can't help but be the life of the party. Outgoing people love to take style risks and find different ways of expressing themselves through their wardrobe. Lucky for you, jewelry is a great form of self-expression and the perfect gift for this personality type!
So, what can you add to this bubbly socialites jewelry box? Bold pieces with bright colors are sure to compliment any extroverted personality. Chances are this person will love a stacked or layered look, so a jewelry set is another great option as a gift!
On The Move
Now for that person who wakes up at the crack of dawn and gets more done during their day than us mere mortals could only dream of. The best jewelry gift you can give these hustlers is on-the-go jewelry. For those who have an active and energetic lifestyle, pick a piece of jewelry they can throw on in a minute.
A personalized necklace, tennis bracelet, or ring is the perfect gift for these go-getters. They'll appreciate simple jewelry that keeps them looking good while they do what they love!
Alone Time
Now for that more introverted person in your life who isn't about flashy accessories and crazy designs. They might prefer a quiet get-together with close friends to a night out, and their tastes are more reserved. If you're shopping for that person who'd prefer their jewelry be admired up close than be noticeable from across the room, we know just what to get them.
Keep it simple with plain metal jewelry, but make sure it's the metal color they prefer.
Visit us At JamesAllen.com where you will find no shortage of personalized and trendy jewelry pieces for every budget.
And don't forget to subscribe to our email list for access to secret sales, practical ring-buying tips, and $100 off your first purchase!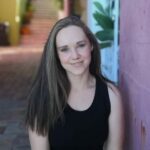 Jessica feels too much anxiety trying to come up with a cool bio. Read her awesome blog post instead.