With the 94th annual Academy Awards under wraps, we're still recovering from all the dazzling diamonds and gemstone accessories that had us swooning. It's safe to say some of Hollywood's finest have got us emerald green with envy, and we'd wager that we're not alone there.
That's why we've got the Oscars hottest jewelry lookalikes of the night all summed up so you too can sparkle like the star you are!
You don't need to be a movie star to accessorize like one. Having a love for fine jewelry helps us express our personal style, and budget-friendly alternatives are always available. From lab created diamond tennis bracelets, studs, rings, necklaces, and affordable gemstone jewelry, you can shine just as bright as the best of them.
So without further ado, here are the nominees for our first category.
Best Diamond Design
Ariana DeBose
A first-timer on the Oscars red carpet, we'll confidently go ahead and say she crushed it. Dripping in diamonds, the West Side Story star stunned in a red jumpsuit. Our favorite piece of her jewelry ensemble? Her diamond bracelet by De Beers, of course!
You can always opt for a stunning alternative with a white gold lab grown diamond tennis bracelet.
Mila Kunis
Mila Kunis had all eyes on her with a breathtaking one-shoulder pink silk gown and some staple diamond accessories to let us all know she was there to slay. While her Messika Desert Bloom ring was impossible to miss, we're obsessed with her glamorous diamond drop earrings.
Want to jump on the drop earrings trend? Try on a pair of nature-inspired drop earrings and feel glamorous any way you turn.
Zendaya
Zendaya rocked flawlessly stacked arms with Serpenti Viper bracelets by Bulgari. Her two-piece outfit was completely chic and put together, with the viper bracelets adding that edge we love to see in all her red carpet looks.
Get the look with your very own cuffed bracelet, and slip on this staple accessory for everyday wear or a fun night out.
Zoë Kravitz
All we see is old Hollywood glam done right when we look at The Batman actor in her Saint Laurent strapless pink gown. She kept her accessories to a minimum with diamond studs and an oval-shaped necklace from Kwiat.
2022 is the year for oval cut diamond jewelry. A diamond tennis necklace is a great investment and will never go out of fashion.
Lupita Nyong'o
We instantly fell in love with the magical symbolism behind the De Beers jewelry the actor wore, with each fancy colored diamond piece made to represent a stunning South African landscape.
Bring out your own natural elegance with a pair of fancy colored diamond earrings.
Best Animated Gemstone
We're adding a little color to our luster for this next category. Warmer weather is soon approaching and what better way to get into that summer vibe than with some gemstone jewelry.
Let's take a look at who's jumping on the gemstone trend this year.
Jessica Chastain
Not only did she win the best actress for her role in The Eye of Tammy Faye, but we think she may have won the red carpet overall. Chastain wore a multi-colored Gucci dress and an array of jewelry, including dangling earrings, rings, and a bracelet.
You can get the same lilac look with a stunning Amethyst birthstone ring without the heavy price tag.
Jennifer Garner
A true lady in red in an elegant Brandon Maxwell dress, Garner kept her color scheme consistent with a pair of drop earrings and a vibrant red bracelet.
Looking for the same effortless glam? Try on a garnet birthstone bracelet and get that instant confidence with any look.
Tiffany Haddish
Haddish was nothing but a green goddess from head to toe on the red carpet. Her perfect ensemble was brought together with a La Gioia Green Tourmaline necklace by Pomellato.
Add to your already natural beauty with a striking double halo emerald necklace.
Aunjane Ellis
The King Richard star accessorized her orange Versace gown with delicate Irene Neuwirth earrings along with several rings and a bracelet. Orange isn't for everyone but if you know you can pull off this daring color, we've got the perfect ring for you.
Slip on a citrine birthstone ring, a gem known as the Stone of the Sun for its golden glow.
Best Original Gent
Timothée Chalamet
A shirtless Timothée Chalamet quite literally sparkled his way down the red carpet in what can only be described as rock-star glam in Louis Vuitton. The actor wore several stacked rings on both hands along with a layered necklace set from Cartier.
Grab a piece of youth and get yourself your very own men's diamond ring. After all, we all deserve to shine!
Javier Bardem
The only word that comes to mind when looking at Javier Bardem's Oscars look– debonair. The Best Actor nominee wore a textured black suit by Zegna, showing us all that adding a pattern here and there can really elevate your style.
In love with the all-black rugged look? We've got just the fashion ring for you– and it's made from a highly durable alternative metal.
Andrew Garfield
Are those our spidey-senses tingling or are we just about to pass out from all the swooning we've done over Andrew Garfield's two-toned Saint Laurent suit? We love a pop of color and know that different tones are the perfect way to accentuate your personal style.
Two-toned rings are becoming increasingly popular as wedding and fashion rings for men, so why not give the trend a go?
Simu Liu
Simu Liu really brought his A-game to his first-ever Oscars. The Marvel actor wore the most daring menswear look of the night, in a red Versace suit with gold buttons and a black bow tie. He showed us all how a little gold can go a long way.
If you're looking for your ideal gold accessory with timeless appeal, try one of our comfort fit styles with a satin finish.
And The Winners Are
Honestly, we can't pick favorites when we adore all these looks equally. We'll leave that decision up to you. So, here's hoping you've found the lookalike piece you'll love forever.
Want to find out more about what fine jewelry and engagement ring styles are trending this year? Head on over to our Insta page and give us a follow @JamesAllenRings. We'd also love to see you tag us in your new Oscar-worthy jewelry selfies!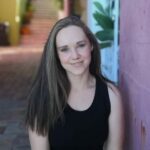 Jessica feels too much anxiety trying to come up with a cool bio. Read her awesome blog post instead.