The Golden Girls were ahead of their time in every way! From the subject matter to the guest stars to the fashion, Rose, Blanche, Dorothy, & Sophia were the hippest grandmas on the block!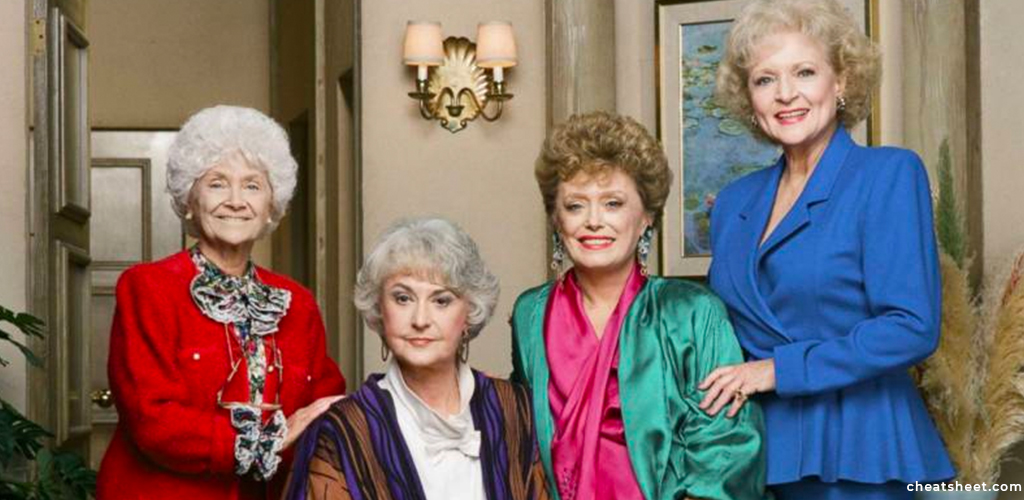 There are so many reasons why the Golden Girls was both a critical and commercial success. The surprisingly progressive show, which earned 11 Emmys (out of almost 70 nominations), resonated with viewers because it always felt real and relatable.
Whether it was Sophia's stories that reminded you of your grandmother, Dorothy's exasperation at always being the responsible one, Blanche's outlandish outfits and sexual escapades, or Rose's Midwestern innocence; the Golden Girls were the grandmother, mother, sister, and friend everyone wanted.
Thank You For Being A Friend
The Golden Girls laughed together, cried together, annoyed each other, and most importantly, ate pound after pound of cheesecake. Everyone remembers the ladies gathered around that infamous table in the kitchen, eating late into the night, helping each other through their problems and learning lessons, with the help of each other and, of course, a nice rich cheesecake.
No matter how big the fights, no matter how serious the problem, there was always a cheesecake, and a story, there to guide the women to the right solution. What started as roommates, became deep friendships, and were ultimately, a family.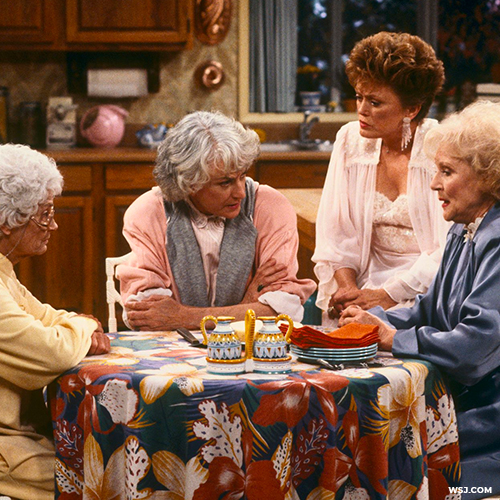 Jewelry as timeless as Sophia's stories, as individual as the characters, and that shines as bright as the actors:
Emmy Worthy
The show won 11 Emmys in its lifetime, in no small part to its progressive subject matter. The show tackled everything from ageism, medical gaslighting, addiction, LGBTQIA issues, and much much more! The show was not afraid to go there, which is why it still resonates with us today.
The actors and the show, rightly earned each Emmy and nomination. Almost 30 years since it went off the air, the Golden Girls continue to make us laugh, make us cry, and show us that no matter what life throws at you, you can get up and thrive.
Sophia showed us coming back stronger and more sarcastic than ever after her stroke, Dorothy finally found happiness after suffering a cheating husband for years, Blanche learned that she is more than just her sexiness, and Rose learned that she is not just a naive Midwestern mouse.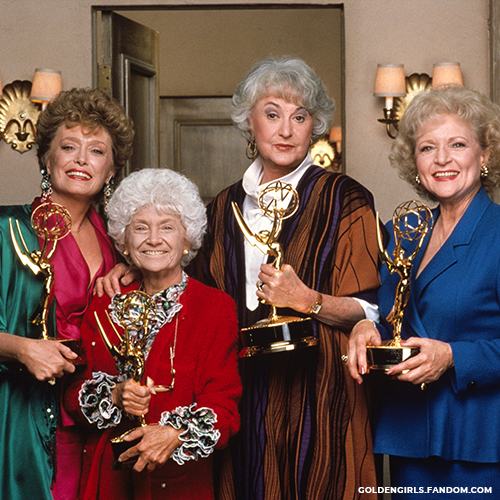 Shine as bright as Rue, Bea, Betty, and Estelle…and their Emmys, with these fabulous gold necklaces: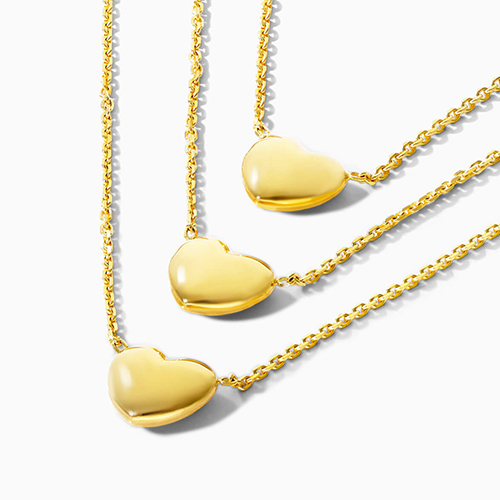 "Nobody ever believes me when I'm telling the truth. I guess it's the curse of being a devastatingly beautiful woman" — Blanche
Who WERE The Golden Girls?
Each of the women was famous in their own right before coming to the groundbreaking program. Betty White, better known as the "First Lady of Television," had her own show on NBC, appeared on numerous game shows, starred in the Mary Tyler Moore Show, and appeared in numerous movies and TV shows. An avid animal lover, White was married to longtime love Allen Ludden, for almost 20 years before his untimely death.
Bea Arthur won a Tony for her role in the Broadway musical Mame, had her own TV series: Maude, and made multiple appearances in TV shows, movies, roasts, and plays. Arthur embraced her role as an LGBTQIA icon and was long considered an LGBTQIA rights activist.
Rue McClanahan worked with Arthur on Maude; she also appeared on Mama's Family, alongside White. Prior to her roles on television, McClanahan was a stage actress. McClanahan was also socially conscious and was an activist promoting animal rights and vegetarianism.
Estelle Getty was a stage actress for many years, gaining experience in the Yiddish theater and attempting standup in what was then-known as the borscht belt, before finally achieving success at age 62. Showing younger actors that success is always possible, and to never give up, Getty was a fighter both on and off the stage, working as an activist for LGBTQIA issues, AIDS causes, and senior issues.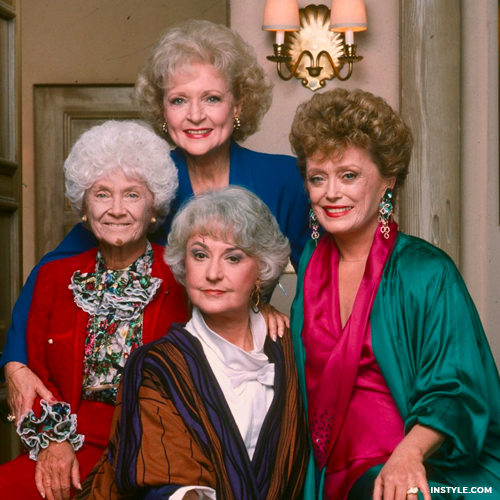 In the picture above, each actor and character's individual personality shine through.
Sophia's trademark pearl earrings are a staple at any age: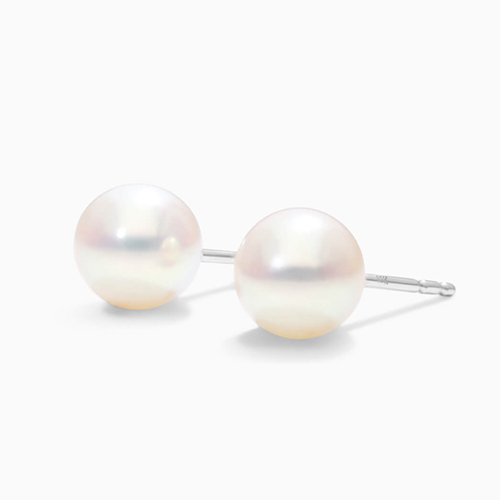 "If this sauce was a person, I'd get naked and make love to it." — Sophia
Blanche's Fuschia top with green jacket shows that having a sense of style is ageless:
"Isn't it amazing how I can feel so bad, and still look so good?" — Blanche
Rose's gold hoop earrings show that her Midwest innocence never got in the way of having Miami style: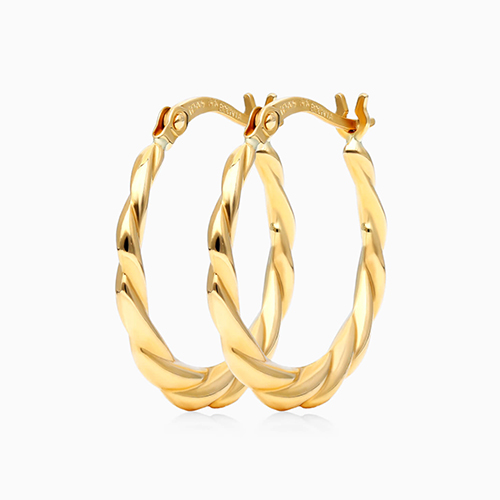 "I hate to admit it, but he melts my Haagen-Dazs." — Rose
Timeless Life Lessons from the Golden Girls
The Golden Girls were a group of women whose circumstances led them to be roommates, unlikely friends, and closer than family. They showed us there is nothing that a good cheesecake can't fix.
The many lessons of the show continue through today; whether it's Blanche's confidence, Sophia's honesty, Rose's kindness, or Dorothy's selflessness, the show, like the actors themselves, was ahead of its time. And of course, the women taught us that as you age, you only shine brighter.
Check out celebrity engagement rings and looks:
Sofia Vergara * Hailey Bieber * 2020 Oscars * Royal Engagements * Pippa Middleton * Miranda Kerr * Gwen Stefani, Demi Lovato, & More!
Subscribe to our email list for access to secret sales, practical ring-buying tips, and $100 off your first purchase!
Picture It: Inspired Looks From the Golden Girls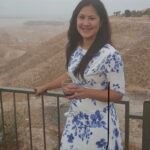 Sarah is a stickler for grammar and prefers to use the Oxford comma. She enjoys her career as a writer since being a professional snowboarder/powerlifter/pastry chef didn't pan out.