Is astrology real? We honestly couldn't say. Does zodiac jewelry look incredible on just about anyone? That gets a hard yes from us! From constellation jewelry to unique birthstone pieces, we'll help you pick out the best accessories to showcase your zodiac sign.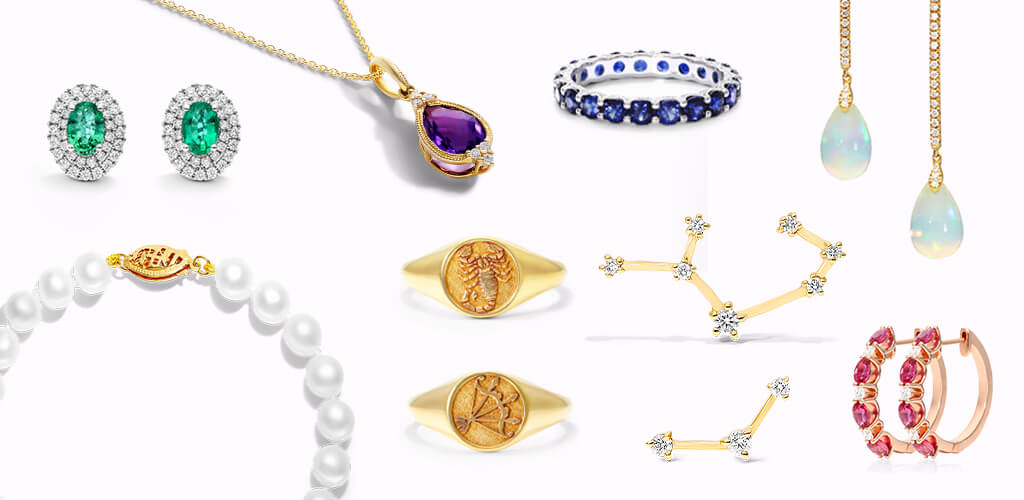 There are twelve zodiac signs, each with its own unique sets of traits and styles. You don't need to be nose-deep in a daily horoscope to appreciate that you have a birthstone (or three) and a unique constellation specific to you and others of your birth month.
So, if you're a lover of birthstone jewelry, or you'd love to gift someone special a unique item of their zodiac sign, you've come to the right place.
Here are some of our favorite jewelry pieces to wear according to each zodiac sign!
Capricorn Jewelry
Capricorns have that infectious go-gotter approach to life, and that usually reflects in their timeless and unique jewelry choices. A Capricorn's jewelry will enhance their strong, resilient nature and desire for materialistic things in life. It's only fitting that a Capricorn's birthstone is the regal stone, garnet.
Garnet is said to help keep Capricorn safe and tethered, which gives them plenty of room and space to explore their emotional growth.
Aquarius Jewelry
Being an Aquarius means wanting that one-of-a-kind piece of jewelry. An Aquarius is a visionary who enjoys originality and showcases that unique sense of taste in their personal style.
Stand out with a unique amethyst birthstone piece, or slip on a stylish Aquarius signet ring, perfect for a stacked ring look day and night.
Pisces Jewelry
Pisces are creative and empathetic people who love the odd pop of color in their day-to-day looks and experiment with abstract shapes and designs. If you're looking to add some bright and creative accessories to your jewelry box, invest in a constellation necklace or a set of mismatched constellation earrings.
Don't forget about the Pisces birthstone, aquamarine. Aquamarine gems pair perfectly with lighter metals like white gold and platinum. This gem can take any look from dull to chic in a second.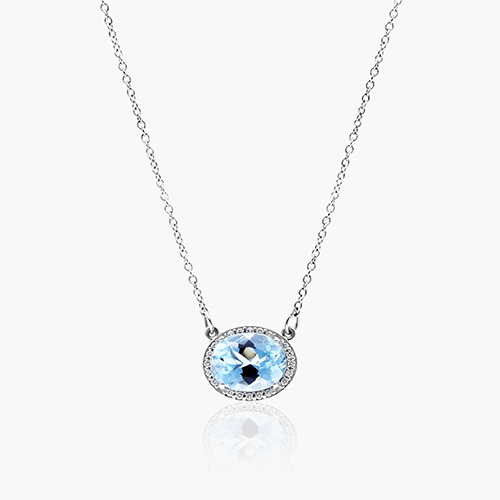 Aries Jewelry
An Aries wears jewelry for one main reason. To make a giant statement, of course. The Aries individual wants to showcase that fiery personality through their style, jewelry included. So what pairs best with this brave and bold sign? Statement pieces, always.
Diamonds are the birthstone for the Aries zodiac, and what makes a bigger statement than sparkling diamond jewelry? Try on a timeless diamond bracelet, and we guarantee all eyes on you.
Taurus Jewelry
We're not saying that Taurus is the most flashy sign, but they sure love showing off their on-trend style. And guess what? There's nothing wrong with that. The more diamonds and gems, the better. So spoil the Taurus in your life with a pair of emerald and diamond halo earrings.
If that really is too much, keep it classy yet stylish with a set of diamond constellation earrings or necklace.
Gemini Jewelry
Geminis are a sucker for jewelry that fits their everyday style. Items they can throw on and know will have people doing a double take. Their friendly personalities invite positive energy and confidence, so their jewelry should match this energy.
A little birdie also told us they're fond of celestial elements, so why not invest in a gold Gemini signet ring?
Cancer Jewelry
Cancers tend to be quite emotional and anxious (sorry, are we stereotyping?), so it's important to gift them something meaningful and personalized, not just something trendy or fashion-forward.
Ruby, a timeless birthstone, is only fitting for a Cancer sign. The stone itself is said to symbolize power and passion and also help protect its wearer.
Leo Jewelry
Any piece of jewelry with a lion design is perfect for the Leo sign. Why? Because they are proud and big-hearted leaders who love to wear the lion symbol, symbolizing their pride and confidence.
Leos can also be dramatic; therefore, big and bold designs are perfect for this zodiac's style. The Leo birthstone is peridot, the only stone that comes in a single green shade. Why not treat your loving Leo to an ideal one-of-kind birthstone accessory?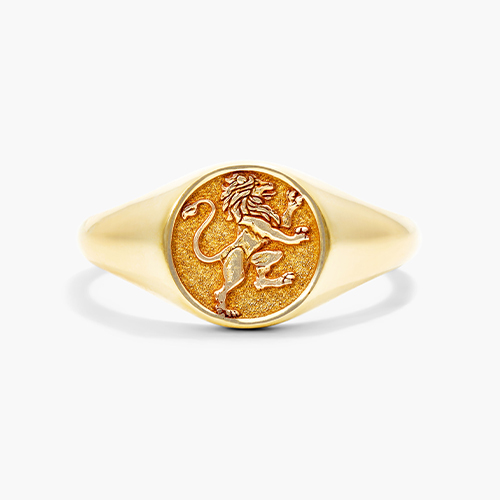 Virgo Jewelry
Virgos, our favorite perfectionists, are perhaps a little too self-critical sometimes. Let's give them a break with the perfect gemstone to add a little optimism to their daily fashion. Sapphire is not only one of the most sought-after gems in the world, but it's said to promote peace and rest for its wearer.
Since they prefer subtle, clean designs, try to gift them a piece of jewelry that will appease their need for perfectionism.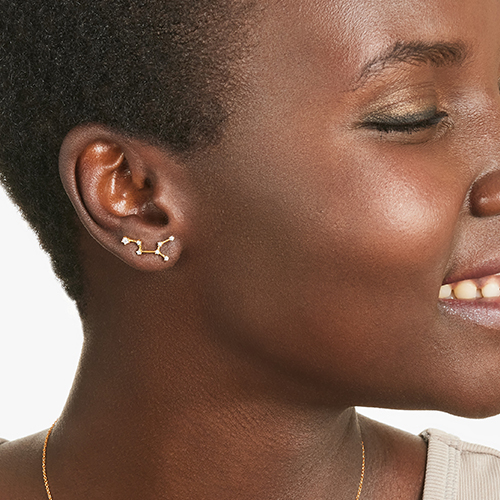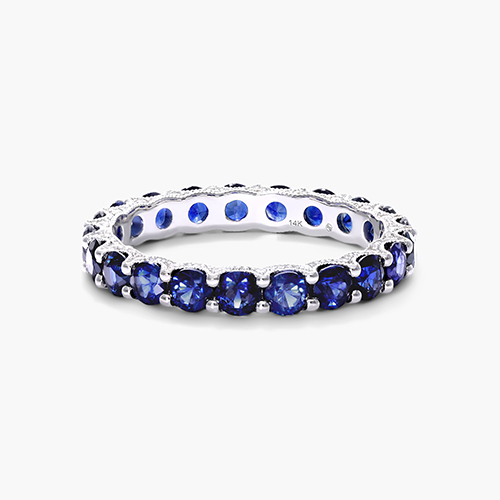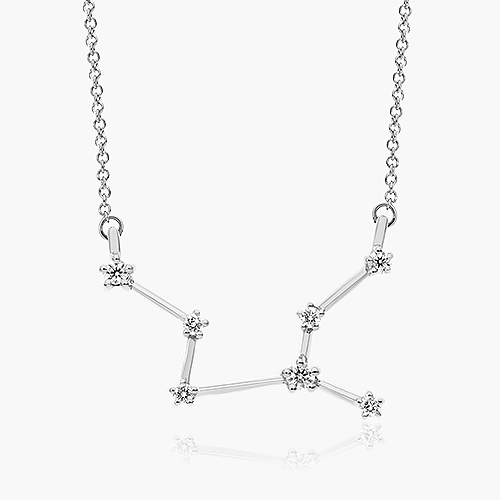 Libra Jewelry
Libras aren't the easiest bunch to shop for since they tend to be easily influenced. On the other hand, it does mean their style is constantly evolving, and whatever's trending is probably the best fit for the libra in your life.
Libras are peacemakers, so any color, soft or subtle, appeals to them. Opal, their birthstone, comes in every color of the rainbow. But what makes opal jewelry so unique is the rich milky tones that match almost every metal color.
Scorpio Jewelry
Scorpios might not be the most forthcoming individuals, but they will hint at their true personality through their style. They certainly aren't afraid to wear jewelry that makes others stop and stare.
To bring out the magnetic charm of your Scorpio, go big, whether it be with an edgy citrine birthstone ring or a constellation piece they can show off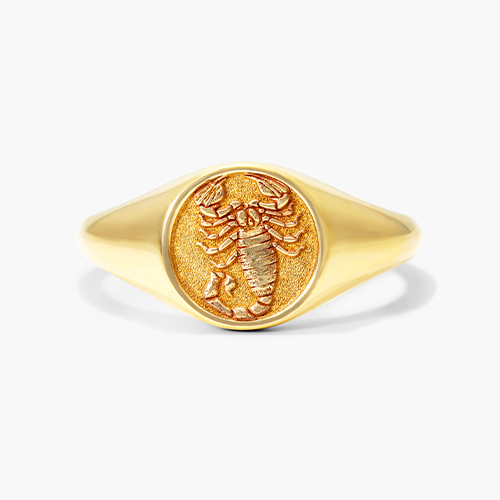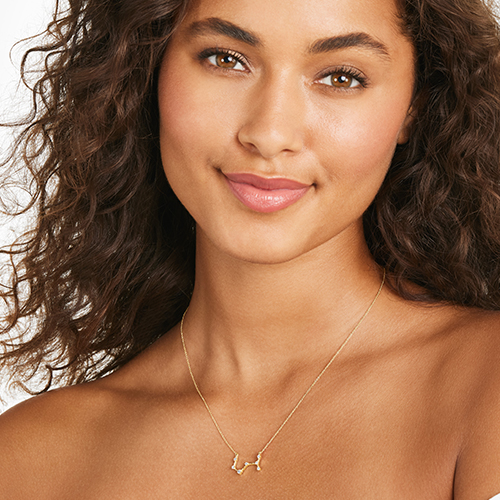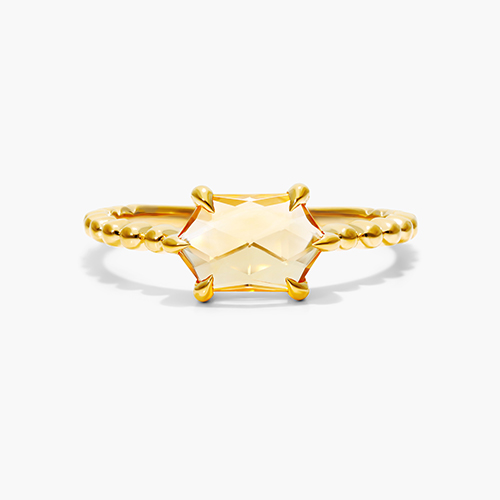 Sagittarius Jewelry
Sagittarius, it's a good thing we left this one for last. These free-spirited, sometimes even careless, yet honest individuals are a joy to be around. And the life of the party always needs to look their best.
For that special Sagittarius, we suggest abstract and color-rich jewelry to help them express and complement their carefree nature.
FAQs
Do people wear zodiac necklaces?
Zodiac necklaces are a popular personalized piece of jewelry that is perfect as a gift or for people who want to wear astrology-inspired jewelry. 
Do Zodiac signs have birthstones?
Each zodiac sign has one or more birthstones. 
Which zodiac should wear gold?
Any zodiac can wear gold; in fact, gold is a popular metal for almost all zodiac-inspired jewelry. 
To Wrap It Up
We hope we've inspired you to find the perfect zodiac jewelry for your sign. Visit us at JamesAllen.com to explore more zodiac jewelry, available in lab grown diamond options, too. If you're looking for more birthstone jewelry accessories, you can shop from our large selection of gemstone jewelry for every month.
And don't forget to subscribe to our email list for access to secret sales, practical ring-buying tips, and $100 off your first purchase!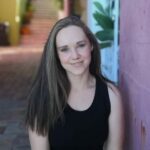 Jessica feels too much anxiety trying to come up with a cool bio. Read her awesome blog post instead.