Read on to find out why gemstone jewelry has been on the up-and-up in 2021 – and discover customers' favorite pieces!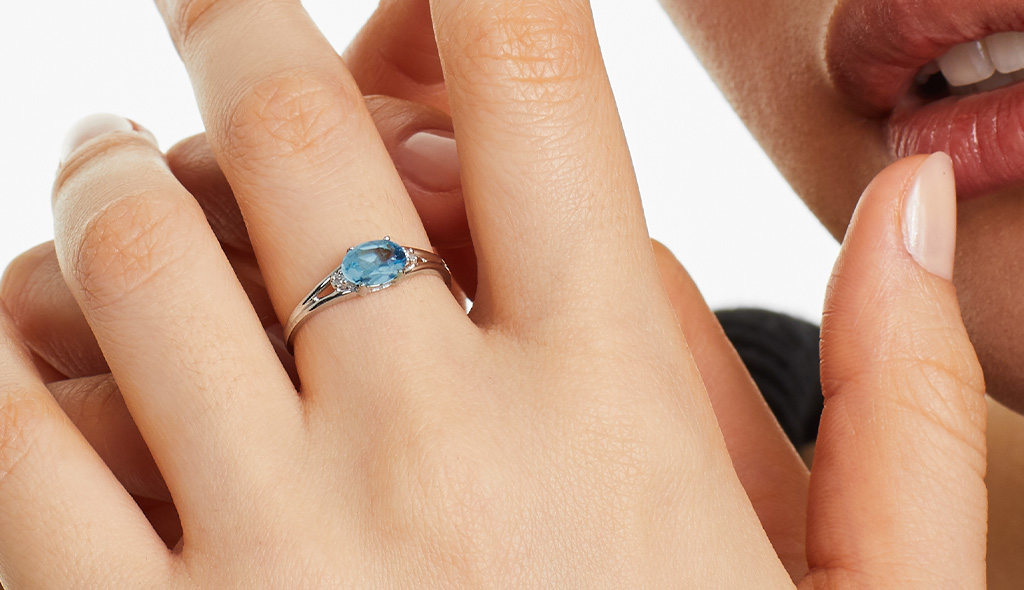 It's been an all-too-crazy and, at the same time, monotonous year. So it's no wonder that people have been gravitating toward gemstones. They're full of mood. They're colorful shatterers of the boring status quo. And they're so pretty!
Emerald is a beautiful green stone whose vivid hue is particularly enhanced by proper cuts. They display an astonishing spectrum of magisterial green shades. In fact, the most diva-est of divas have always had a thing for emerald jewelry. That could be for a good reason: because emeralds can be quite dark in color, it's best to opt for larger carats, which allow more light to strike the stone and reveal its features.
Large jewels = star power.
Cleopatra claimed every emerald mine in Egypt for her own, Elizabeth Taylor famously wore a $6.6 million emerald brooch, and Jackie O's engagement ring featured a stunning 2.84-carat emerald. It's undeniable: emeralds work it.
DYK? May's birthstone is emerald!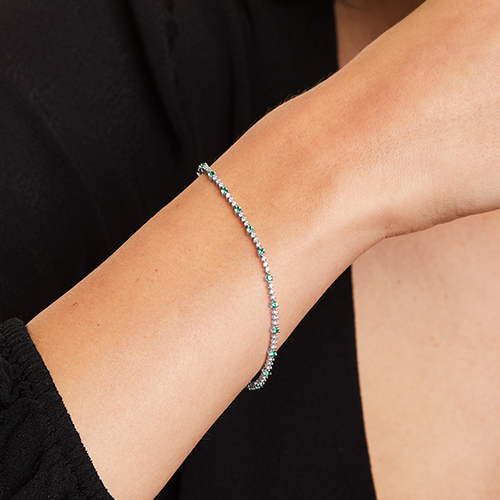 "Wow! This bracelet is amazing."
– Reemy J.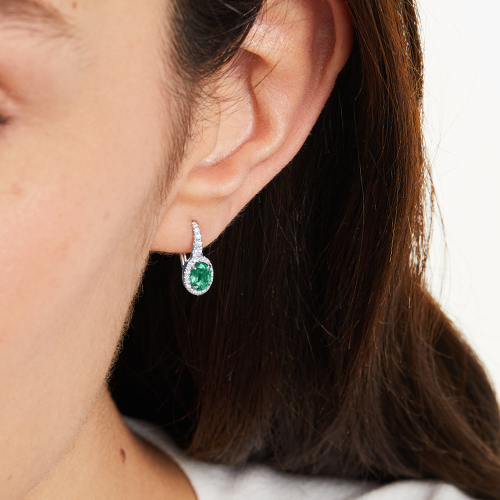 "Great craftsmanship. These are petite earrings but they can be worn anytime."
– Jessica N.
Ah aquamarine, the watery-blue gemstone. These light-blue stones are remarkable reflectors of light, thanks to their naturally occurring hexagonal facets. Plus, aquamarine is a 7.5–8 on the Mohs scale, making it a strong, durable jewel that stands up well to daily wear.
Aquamarine's blue is exceptionally bright and pairs perfectly with another intense sparkler: diamond. Historically, it's been used to soothe and has even been lauded by ancient sailors as a lucky talisman while at sea.
DYK? March's birthstone is aquamarine!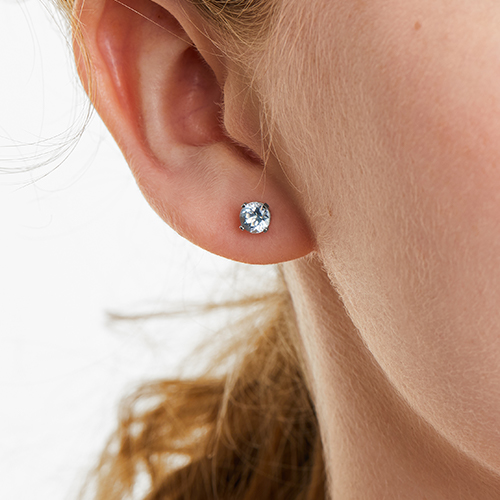 "Outstanding quality and craftsmanship."
– Edward S.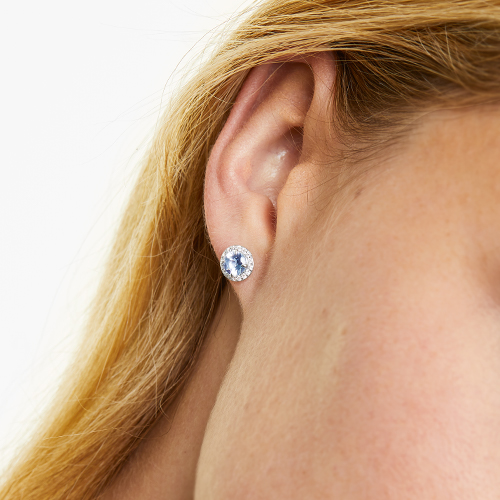 "These aquamarine earrings are absolutely gorgeous! The pair is simple yet elegant!"
– Asma A.
Sapphires are one of the most popular precious stones in gemstone jewelry. They're also one of the most versatile: sapphires come in classic blue, as well as pink, yellow, and green!
Not only are they gorgeous, but sapphires are also incredibly durable gemstones, with a score of 9 on the Mohs hardness scale – second to only diamonds. This means that you can flaunt your blue sapphire jewelry without worrying about scratching, chipping, or any other wear-and-tear.
Blue sapphires have a distinctly royal flavor. England's royal family is known for wearing sapphire jewelry, from Princess Diana's sapphire engagement ring (currently worn by Kate Middleton) to Queen Elizabeth II's sapphire wedding jewelry. All hail!
DYK? September's birthstone is sapphire!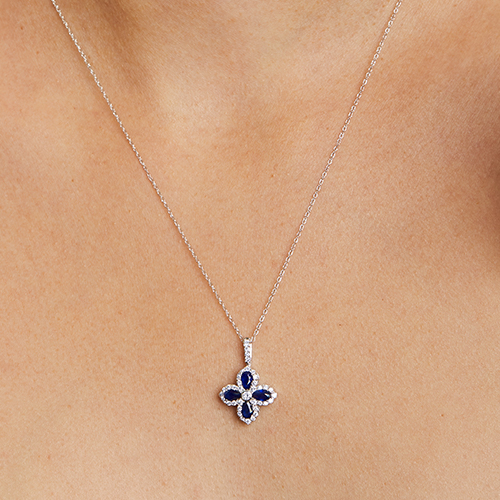 "Even more beautiful than advertised. Absolutely stunning. Perfect experience!"
– Stephen M.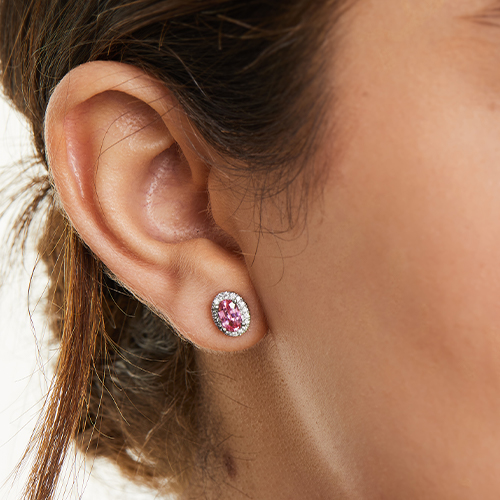 "The sapphire and diamond earrings are absolutely beautiful. Again, James Allen provided high quality, beautiful jewelry."
– Joseph P.
Topaz is beloved for its crystal-clear beauty across the entire blue spectrum. It can appear in an aquamarine-like light blue, or in a hue as rich as the deep sea. Each gemstone's color is unique.
Topaz is the ideal choice for budget-conscious fans of azure gemstones since it can mirror the hue of a light sapphire. You can score a large topaz with incredible clarity for a reasonable price.
DYK? December's birthstone is topaz!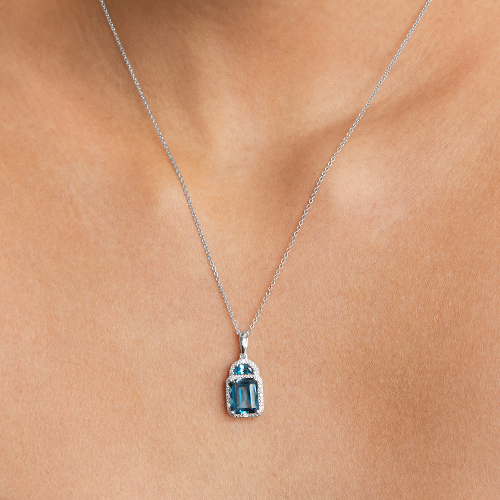 "The blue topaz necklace is beautiful. It takes my outfit to the next level!"
– Rebecca V.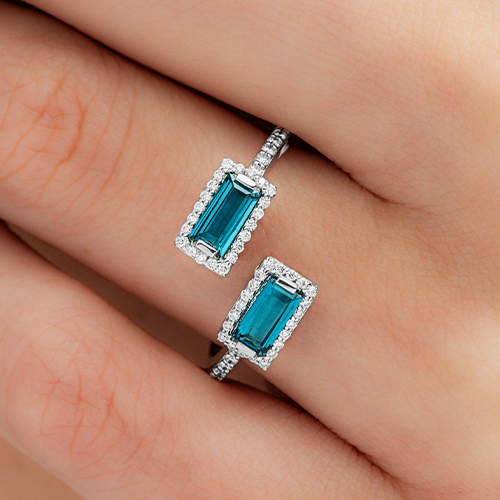 "Simple but elegant. Simply beautiful!"
– Kaleem A.
Pearl jewelry deserves all the hype that comes its way. After all, they're not only gorg – they're also the only critter-created gemstone! Pearls' oyster origins give them a wonderful symmetry and graceful shimmer that complements absolutely any wardrobe choice. And not all pearls are white; some varieties are pink or even silvery black.
Pearl harvesting is a largely sustainable industry that promotes the health of liminal zones. Pearl-producing oysters can create multiple batches of pearls, all the while growing and getting on with their normal tasks of filtering natural bodies of water.
DYK? June's birthstone is pearl!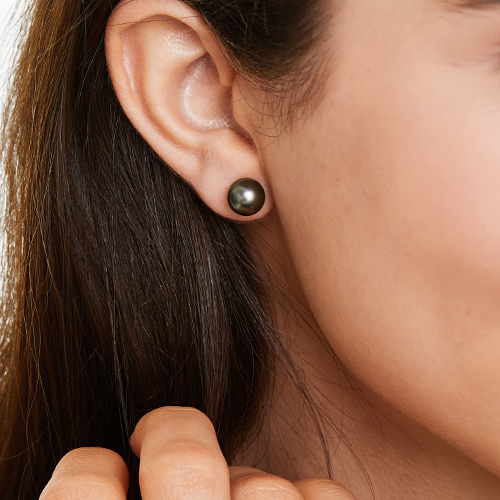 "My wife loves them! She wears them daily to her office, but they look just as good in a formal setting."
– Brad M.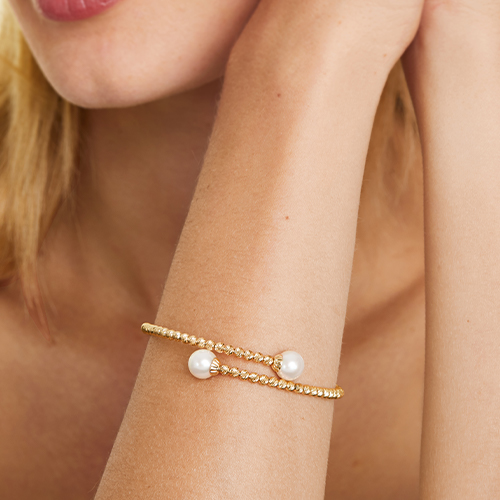 "I received this bracelet today and just fell in love with it. The gold beads have extra sparkle, the pearls are flawless."
– Colleen M.
Ruby jewelry is the choice for the boldest and most fiery of gemstone wearers! No matter how you wear it, this stone's unsubtle red pop is an attention-grabber. Elizabeth Taylor's Cartier diamond and ruby necklace became instantly world-famous when she initially donned it. The royal families of England, Denmark, and Portugal own absolutely stunning sets of ruby jewelry.
But for all its dramatic red flair, ruby is actually a close relative of the sapphire. Both are variants of the mineral corundum. So go for a classic red lip, don your ruby jewelry, and you'll be ready to walk a red carpet of your own making.
DYK? July's birthstone is ruby!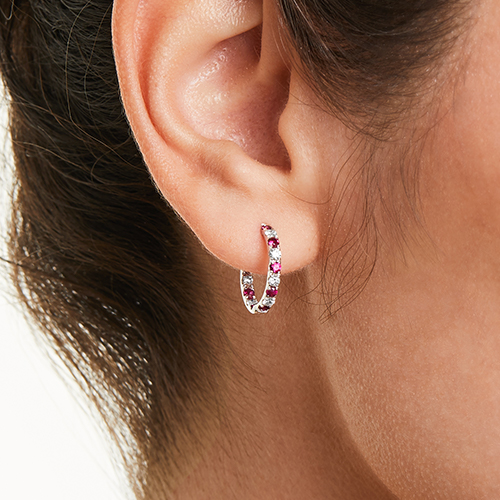 "Bought these for my wife after she gave birth to our second daughter, who was born in July (Ruby). The earnings glisten from nearly every angle!"
– William P.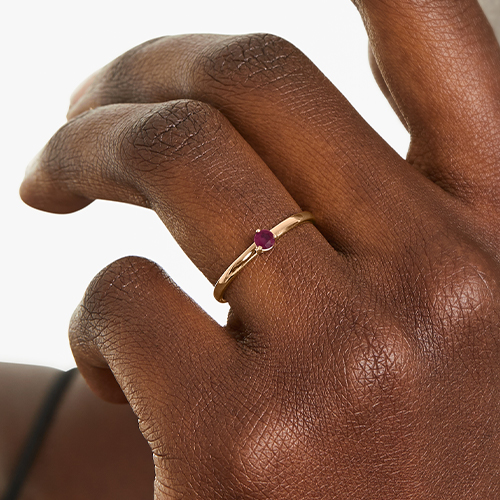 "I chose this for my 9-year-old daughter, and she was beyond bedazzled with it. The metal and the gemstone are beautiful and just the right daintiness."
– Johanna T.
TO SUM IT UP
Gemstones are a colorful, and often quite affordable, jewelry choice. Whether you're into emeralds, aquamarines, sapphires, topaz, pearls, or rubies, an incredible variety of gemstone jewelry pieces is ripe for the picking.
Searching for more unique gemstones? Read more below!
Subscribe to our email list for access to secret sales, practical ring-buying tips, and $100 off your first purchase!
Rachel is an unabashed linguistics fanatic who can identify the ancient Greek root of any word. She promises not to spray you with Windex.