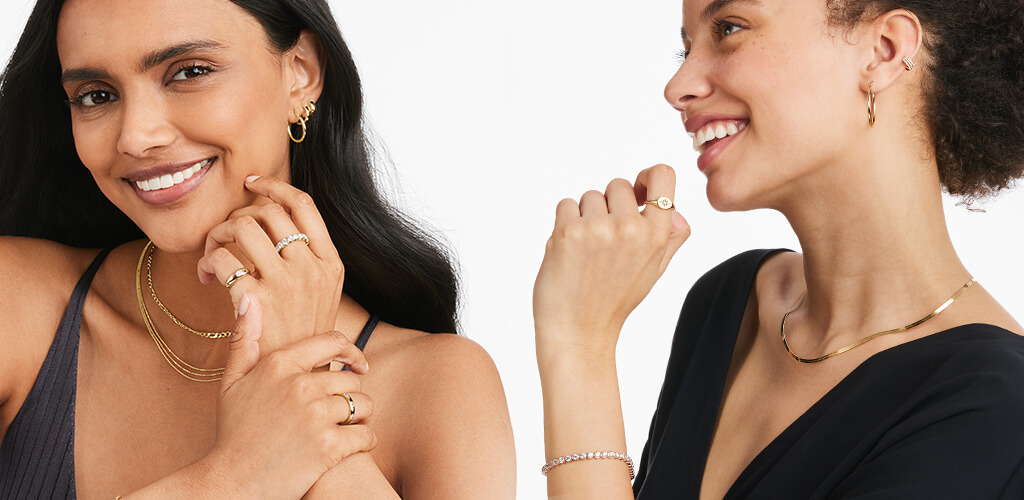 Welcome to the world of jewelry! Every wardrobe should be stocked with essential pieces to give your outfit an added touch of personality. From glitzy statement necklaces to delicate earrings, these 10 jewelry pieces will help you complete any look. Whether you want to dress up a casual outfit or add a bit of drama to a formal look, these pieces will become your go-to jewelry staples and provide endless wardrobe options.
Which 10 Jewelry Pieces Are Essential For 2023?
The perfect diamond studs and chain necklace are essential fashion staples, much like blue jeans and a white T-shirt. These pieces will keep you looking polished without too much effort. This foundational buy is perfect for everyday wear while still leaving room for special purchases to give your look personality.
To help you get started, here is our guide to the 10 essential pieces of classic, timeless jewelry that you can always rely on:
Stud Earrings
Studs are your first diamond earrings for a reason. They add a touch of sparkle to any occasion, from formal events to the gym. You can also stack your ear with various-sized studs or with a single pair and other trendy earring pieces for an edgier look.
Gold Chain Necklace
A gold or silver chain is a must-have for any wardrobe. A more chunky style will add an edge to your ensemble, while a thin chain adds a bit of femininity. They're also great for a layered look, especially if you want to layer with other unique necklaces.
Pearls
Pearl necklaces are timeless, a double strand with various-sized pearls looks stunning, or you can opt for a classic single stand. Pearls are a staple for bridal looks, but they also look incredible for a simple day-to-day or night ensemble.
Hoop Earrings
A classic style that exudes a subtle attitude. Whether big or small, hoop earrings make a statement without being too over the top. If you love a smaller pair, huggie hoops are your best friends. But if you want to push the boundaries of your style, try a medium-sized hoop and work your way bigger the more confident you become!
A Birthstone Piece
A colored gemstone accessory is an easy way to add a bit of oomph to your outfit or bring out the fun aspects of your unique personality. Investing in your birthstone or a gem that you love will always be worthwhile because it's so you.
Cuff Bracelet
Decorate your arms with a single cuff bracelet, or stack them up with your favorite go-to bracelets. They go with everything from your favorite comfy sweater to that sundress you can't wait to show off.
Pendant Necklace
A pendant is a great way to keep something meaningful close to your heart. You can wear more than one if you wish because a layered look is always in! Pendant necklaces range from diamond pendants to gemstone pendants in almost every shape and size, meaning there's a style for everyone.
Signet Ring
A signet ring is perfect for your pinkie. It can be stamped with your initials, glittering with diamonds, or shiny and bare. What's even better about these pieces? They're trendy and personalized, and they look great with other stackable rings.
Stackable Rings
Adding more than one ring to your finger can be tricky, but a simple gold band is a great starting point. You can also opt for an already stacked multi-ring style. A stacked ring look works for every look and occasion. And the rules for stacking aren't limited, so you have the opportunity to really mix and match metals and ring styles and wear less or more depending on your mood.
Tennis Bracelet
A diamond tennis bracelet is a must-have for any special occasion. It will also bring a bit of sparkle to your yoga pants and tee. Not only are tennis bracelets a staple for any jewelry box, but they're the ultimate investment piece for you and generations to come.
Happy Shopping
Investing in essential jewelry pieces can help you create a timeless wardrobe that you can rely on for years to come. Quality pieces can add an element of sophistication and elegance to any look while also being versatile enough to be dressed up or down. Investing in classic pieces of jewelry can also be a great way to save money in the long run, as they are likely to last longer than trendier pieces.
Need help shopping? Visit us at JamesAllen.com and choose from a wide range of affordable gifts to investment pieces you'll love forever.
Subscribe to our email list for access to secret sales, practical ring-buying tips, and $100 off your first purchase!
The author generated this text in part with GPT-3. The author reviewed, edited, and revised the language and takes ultimate responsibility for the content.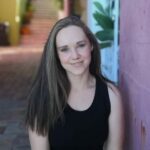 Jessica feels too much anxiety trying to come up with a cool bio. Read her awesome blog post instead.