Ever wondered, "what is rose gold"? Read on for everything you need to know about rose gold engagement rings—plus, some of our favorites you can shop right now only at JamesAllen.com.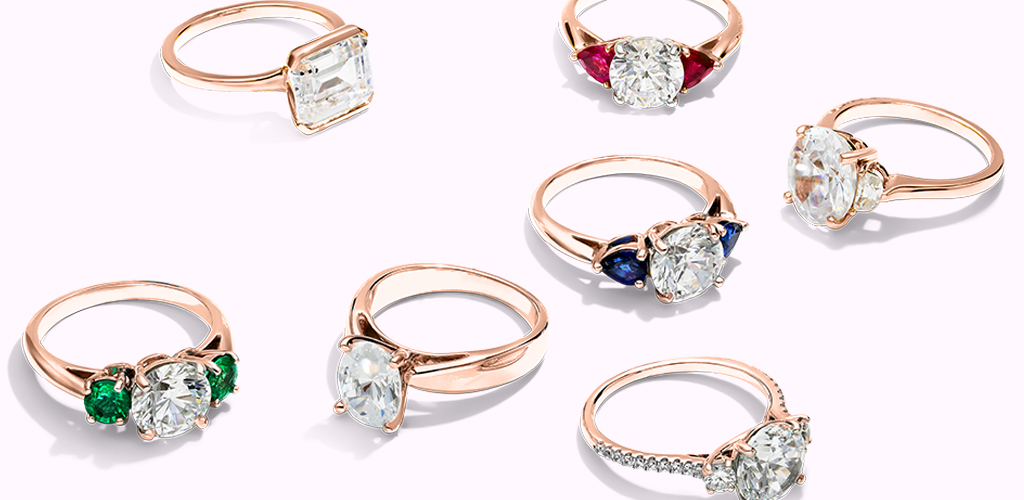 Rose gold engagement rings are a unique alternative to traditional metal ring options like classic white gold or yellow gold rings. They're the ideal choice for brides who want a ring that is elegant yet gorgeously distinctive.
Rose gold engagement rings and wedding bands for women have been climbing the popularity ranks for quite some time now, especially among many celebrities like Blake Lively and Leighton Meester. It's no wonder rose gold rings are finding their way onto the wishlists of more non-traditional brides everywhere around the world.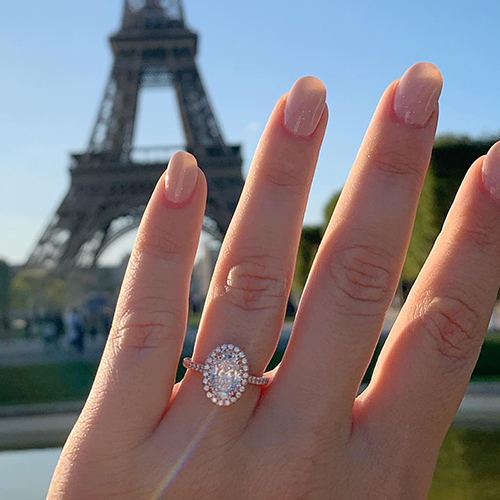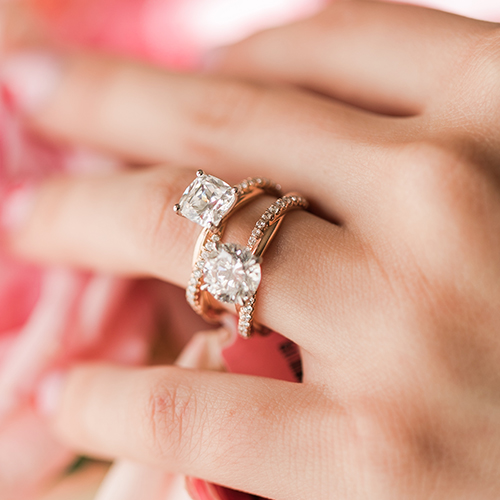 What Is Rose Gold?
Let's start with the basics. Rose gold is a blend or alloy of gold, copper, and silver. It is the copper that gives rose gold its gorgeous, characteristic pink hue. The more copper in the alloy, the pinker it looks. While there is a common misconception that rose gold is not "real gold" because it's a mix of metals, in reality rose gold is real, but it's just not 100% gold.
The History Of Rose Gold
It is believed that during the 19th century, rose gold was first used by czar jeweler Carl Fabergé when he was tasked with creating ornate Easter eggs as gifts for Russian tsars Alexander III and Nicholas II's families. At the time, rose gold was known as Russian Gold because of its historical importance. However, this unique pink-hued metal didn't become fashionable until around 1924, when Cartier used rose gold in his iconic trinity ring. So yes, rose gold is not new to the jewelry world.
Are Rose Gold Rings More Expensive?
One of the most common misconceptions of rose gold is that it tends to be more expensive than yellow or white gold. But the truth is, this is not the case. Just like an engagement ring, rose gold engagement rings vary in price. Essentially, it all comes down to the carat size, weight of the gold content in your ring, gemstones and diamonds and other details such as the setting or complexity of its design. Rose Gold is made with the same purity of gold as Yellow and White Gold, so the color of the metal of your ring will definitely not affect its overall price.
Besides Diamonds, What Gemstones Suit Rose Gold?
Apart from stunning, radiant diamonds there are also many colored gemstones that look amazing with rose gold engagement rings. These include, morganite and pink sapphires.
The warm, pink hue of the precious metal complements the feminine shades of pink. And if you're looking for something extraordinary, a gemstone and diamond combination often works very well too.
What Type Of Bride Would Rose Gold Be Most Suitable For?
If you're an adventurous bride-to-be looking for an engagement ring that is not just unique but also features a feminine, soft and romantic touch then opting for a rose gold metal is exactly what you need to stand out from the crowd. An engagement ring should not just be a symbol of your love but also needs to be a reflection of your personal style.
Whether you're after something vintage or a ring more chic and contemporary, rose gold has the flair to complement any kind of setting and style. While tradition suggests that yellow gold best suits 'cool' skin and white jewelry suits 'warm' skin tones, the rosey pink hues rose gold looks equally beautiful on every skin tone.
Are Rose Gold Engagement Rings A Popular Choice?
The answer is, YES! Rose Gold has become more and more popular throughout the years. With a variety of styles and designs to choose from, you're guaranteed to find your perfect dream ring. The blushing pink hues and the warm romantic feel have captured the hearts of many brides to be. Plus, if you're wanting a metal that is a lot more subtle than yellow gold, rose gold is exactly what you need.
Rose Gold Symbolism
Rose gold is delicate, whimsical, and full of deeper meaning, and its color is unlike any other jewelry metal. It is often associated with passion and is considered to be a symbol of love and romance because of its lavish pink shade. The warm and rich metal also portrays a sense of style and elegance but also shows off your sense of fashion. The pinkish tones also signify femininity, although rose gold is not only intended for women.
How Do I Clean My Rose Gold Engagement Ring?
Caring for rose gold jewelry is very straightforward and easy to clean. Because of its copper content, rose gold doesn't tarnish and instead develops what's called a patina. A patina is a sheen that develops on certain metals over time due to oxidation, which gives the metal a gorgeous vintage look. Essentially, rose gold will stay beautiful with very little maintenance.
To care for your rose gold diamond engagement ring, you can simply soak it in warm water with a mild soap for a few minutes before giving it a light scrub with a very soft toothbrush or a cloth. To avoid damaging your ring please do not use any type of vinegar solution.
Use a mixture of lukewarm water and a small amount of dish soap to soak the ring for 1-2 hours. After that, gently use a toothbrush to clean the crevices and dry with a clean towel.
Is Rose Gold Durable?
While pure gold is soft, rose gold is slightly different when it comes to durability as it contains copper. Jewelry experts maintain that copper is one of the most durable metals, so adding it to gold makes for a sturdy alloy that can easily withstand daily wear. There is a good reason as to why it's used in industrial construction and engineering – this is tough stuff! So, rest assured, rose gold is long-lasting and will look beautiful in years to come.
What Diamond Shape Is Best For Rose Gold?
Just like all metals, the type of diamond you choose for your rose gold engagement ring is important. Experts believe that diamonds such as emerald and Asscher cut should generally be avoided with rose gold bands. These diamond shapes tend to draw light from the bottom of the diamond, meaning, a rose gold band could easily make a colorless diamond appear to have a rosy tint.
Of course, there are restrictions when it comes to diamond shapes for rose gold rings but the most preferred shapes tend to be round, pear, heart and oval shaped diamonds.
If rose gold sounds like the perfect fit, let us help bring your vision to life. We would also love to see which rose gold engagement ring you choose to say 'I do' to, so share your special moment with us on Instagram by tagging us @JamesAllenRings.
Looking to learn more about rose gold? Check out these related posts for inspiration!
Subscribe to our email list for access to secret sales, practical ring-buying tips, and $100 off your first order!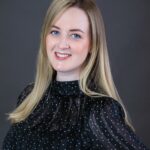 An experienced content writer with four years' experience, Tarryn enjoys educating and guiding jewelry shoppers, providing them with valuable insights and best practices for making informed purchases.