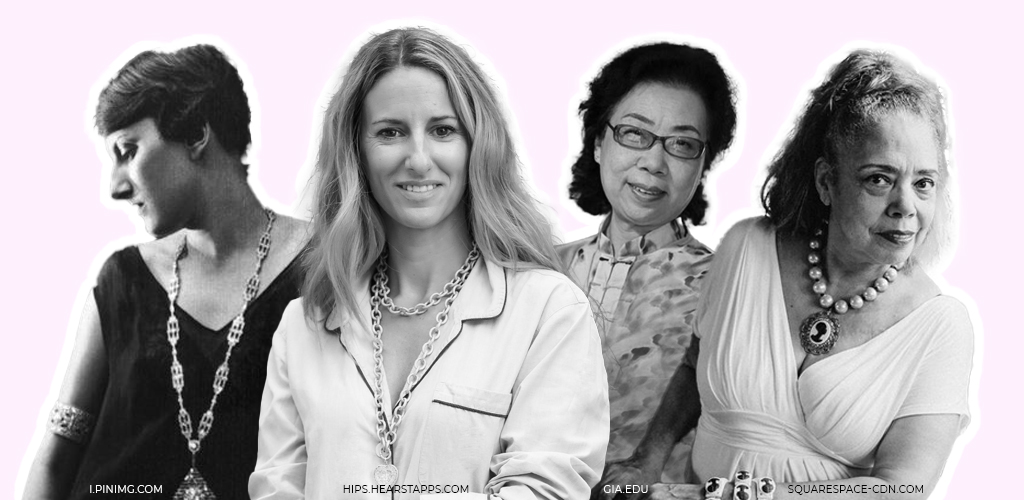 Timeless Influence
For a long time, women's contributions to jewelry were overshadowed, shelved, or ignored. Yet, as in all things, women persevered and their contributions to this wearable art form have shaped and shifted the jewelry landscape.
These brave women rejected the normative ideas of beauty and style and on International Women's Day, we take this opportunity to honor some of these great women and how they changed the face of this artform.
Bringing Elegance To Everyday Life
Renée Puissant was an heiress in the jewelry world. While her parents, Alfred Van Cleef and Esther Arpels, of the famed Cleef and Arpels, gave her a remarkable foundation, Renée forged her own path and changed the face of jewelry forever.
Acting as the artistic director of this famed house and working with key designers, Puissant wed elegance and practicality, to bring everyday life into the design of fine jewelry.
Noted for her innovation, Puissant was the first to think to have an "end-of-year" sale, offering jewelry at prices less expensive than their normal collection, making jewelry more accessible and "ready-to-wear."
Every time a diamond necklace is paired with jeans, whenever gemstones adorn leisure wear, and wherever designs as practical as a paperclip are highlighted in fine jewelry, Puissant's contributions can be seen. 
Get yourself some of these Puissant-inspired pieces from James Allen:
Going Global
Carolina Bucci was born and raised in Italy, educated in the United States, and has partnered with celebrities and retailers all over the world. Similar to Puissant, Bucci was born into the business. A 4th generation jeweler, Bucci brought her own style, pushing the boundaries of tradition for her collections.
Despite her heritage, Bucci bravely cut her own path, creating jewelry that has been described as having "effortless elegance" and a modern "sense of luxury." This boldness helped get her pieces on celebs like Salma Hayek, who famously wore a Bucci piece on her UK Vogue cover in 2003.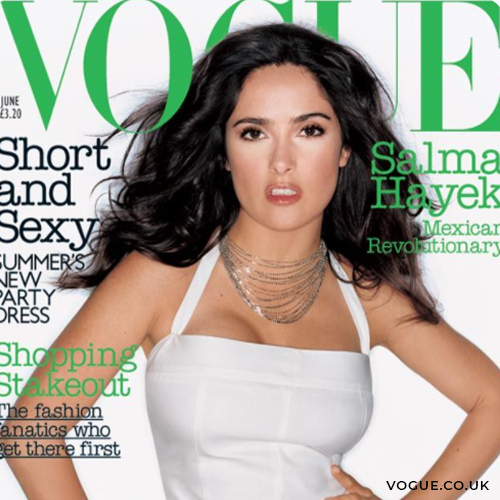 Bucci's influence has helped reinvent how jewelry can be worn. Using bright colors and textures, Bucci's mark on the jewelry world has only just begun. See below for Bucci-inspired pieces available at James Allen:
Award Winning Legend
Coreen Simpson's long and storied career did not start in jewelry. This pioneer began as a photojournalist covering everything from politicians to musicians to athletes. As one of a few female photographers regularly covering Fashion Collections in Paris and New York, Simpson got noticed, but not JUST for her photography.
When not on assignment, Simpson designed and created jewelry pieces she could not find. She wore her original pieces featuring black cameos while covering these Fashion Collections.
It was not long before designers started requesting pieces. What followed was Simpson's signature collection, "The Black Cameo," an antique-inspired collection featuring black cameos.
Simpson has been honored for her various talents, including her contributions to jewelry and design by the Smithsonian Institute.
Check out these pieces inspired by the coloring and style of Simpson's signature collection:
Reviving A Golden Artform
Bai Jingyi has been designing jewelry by hand for over 50 years. Born and raised in China, Jingyi has become a master of the ancient art form of imperial filigree inlay, reviving it to create stunning gold pieces.
Jingyi uses her understanding of the ancient masters of this art in order to create new and innovative ways to utilize the technique. Jingyi also teaches others this skill, which has a history of over 2,000 years, because she feels a responsibility to keep this ancient art form alive.
So what exactly is this style? Filigree inlay, a fine metal workman's technique, weaves and piles gold which has been pulled into thin threads and divided into small sections. It is then organized into a design, using the various sections.
Jingyi loves working with gold because, as she has said, its color is dignified and radiant like the sun, unmatched by any other metal. Filigree inlay demands the highest quality, resulting in luxurious and elegant designs.
Want to shine like the sun? Check out these golden pieces from James Allen:
The Boss Babes Of James Allen
Puissant, Bucci, and Simpson are not alone. They are amongst a myriad of women in jewelry who have broken barriers to create the landscape we know today. From color, to design, to push the accepted boundaries of style, women have and continue to impact the world of jewelry in numerous ways.
Here at James Allen, we are inspired by the great women who lead us every day; from co-founder Michele Sigler, to CMO Shannon Delaney, Art Director Leehe Bok, and Daniela Tarantino, James Allen's Director of Jewelry.
Along with Tali Gur, our Senior Vice President of Finance and Accounting, and Emmanuelle Glazier, our Digital Product Manager; these amazing women are amongst the army of women at James Allen who inspire every day.
Their leadership and talent help to ensure James Allen fulfills its mission of offering the most prized diamonds and the best selection, using the newest technology.
Subscribe to our email list for access to secret sales, practical ring-buying tips, and $100 off your first purchase!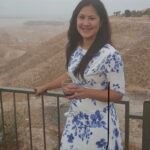 Sarah is a stickler for grammar and prefers to use the Oxford comma. She enjoys her career as a writer since being a professional snowboarder/powerlifter/pastry chef didn't pan out.