It's finally here! Our top picks for men's engagement ring styles for 2023. Plus, we've answered all your questions about what to look out for when shopping for your forever person!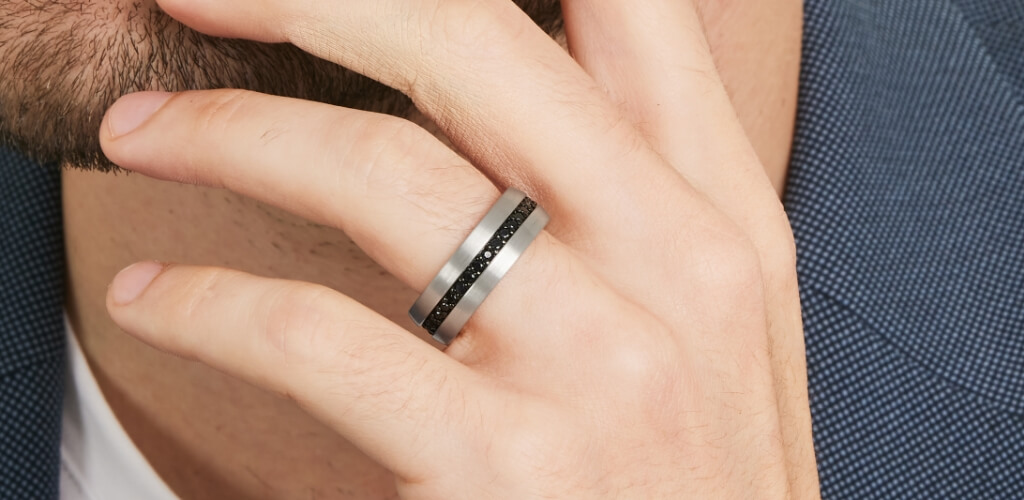 Trying to find the perfect men's engagement ring for your special someone? Look no further! In this blog, we'll be showcasing the top men's engagement rings for 2023, so you can find the perfect symbol of love for your future spouse. Enjoy browsing this year's top selection and have fun choosing the one that speaks to your heart, budget, style, and so much more!
Men's Engagement Ring Styles For 2023
Traditional
If plain and simple suits your partner best, stick with the classic mental engagement rings. Simple bands made from precious metals will always be timeless. These are also the easiest bands to get engraved if you're looking to add a refined personal touch to a classic ring.
Diamond Accented
Who said diamonds are only a girl's best friend? Men's diamond engagement rings are becoming increasingly popular. What we love about this trend is there are variations of these rings to suit each individual's desire for a bit of sparkle. You can find a band with a single diamond or other diamond rings that have a small selection of stones on the band or circling the entire band.
Gemstone
Gemstone-accented engagement rings for men are the new talk of the town and can easily work as a fashion ring, too. The most popular gemstone is blue sapphire, as it adds a hint of masculinity to the ring.
What To Look For When Shopping For A Men's Engagement Ring
When it comes to purchasing a men's engagement ring, there are a few things to consider.
Metal
First, you'll want to decide on a metal for the band. The metal should be strong and durable enough to withstand daily wear and tear. The top metal choices for men's engagement rings are:
Platinum
Titanium
Tantalum
Cobalt chrome
Tungsten
black rings for men are becoming increasingly popular, so keep an eye out for bands made from tantalum and black tungsten.
Stones
Next, you'll want to consider the stones that will be set into the ring. Popular choices include diamonds, sapphires, and rubies. For men's diamond rings, you can either get a single stone or opt for a half or full eternity band of diamonds. Choose between colorless diamonds or the ever-popular black diamond stones for a more masculine aesthetic.
If your partner would prefer a pop of color, stick with blue sapphires. They're more affordable but will add that bit of shine every engagement ring needs.
Style
Lastly, you'll want to consider the style of the ring. Do you prefer a classic look or something more contemporary? Classic styles often include single diamond rings or even bands with 2 or more diamond accents.
For bolder looks, dare to try on darker metals with diamond accents or lighter metals with darker stones.
Once you've decided on these details, you'll be ready to pick out the perfect ring for your future fiancé!
FAQs
Does a men's engagement ring replace a wedding band?
The short answer is no, they don't replace a wedding ring. Engagement rings have different universal symbolism compared to wedding bands. One shows the intention of committing to a lifelong relationship with a chosen partner, while the other shows the joining of the two people together.
What is the difference between men's engagement rings and men's wedding rings?
One of the two key differences between wedding and engagement rings is their symbolism and when they'll be worn. For wedding bands, it's all in the name – typically, wedding rings are first worn for the first time on the day of the actual wedding. These rings are usually given from partner to partner to symbolize the beginning of their married life together and the recognition of a lifelong commitment.
An engagement ring receives a lot more hype and attention and is usually worn from the time of the proposal. An engagement ring, in every way, symbolizes intent and also creates excitement for the couple and their loved ones.
How much do men's engagement rings generally cost?
The cost of men's engagement rings can vary greatly depending on the type of ring, the metal used, and the quality of the stone or stones. Generally, men's engagement rings range in price from a few hundred dollars to several thousand. A more basic ring with a plain metal band and a single diamond will usually cost less than $1,000, while a more ornate ring with multiple stones and intricate details can cost significantly more.
Where can I shop for a men's engagement ring?
Shopping for a men's engagement ring can be daunting, but plenty of options are available. Most jewelry stores and online retailers offer a wide selection of men's engagement rings, so you should have no trouble finding something that speaks to your style.
Happy Shopping
When it comes to picking the right men's engagement band for you, James Allen has all the tools and convenience you need to find the perfect fit. Visit our site for all you need to know about the different metals, styles, designs, and more!
Subscribe to our email list for access to secret sales, practical ring-buying tips, and $100 off your first purchase!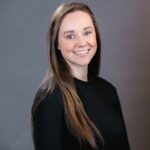 Jessica is a seasoned content writer with four years of experience and a qualified gemologist. She enjoys educating new shoppers on the best practices for buying jewelry.