So you've got the romantic atmosphere, have found the love of your life, and mapped out the perfect proposal for Valentine's Day, now you need the ring! If you are planning to pop the question, stay tuned for everything you need to know for that perfect engagement ring!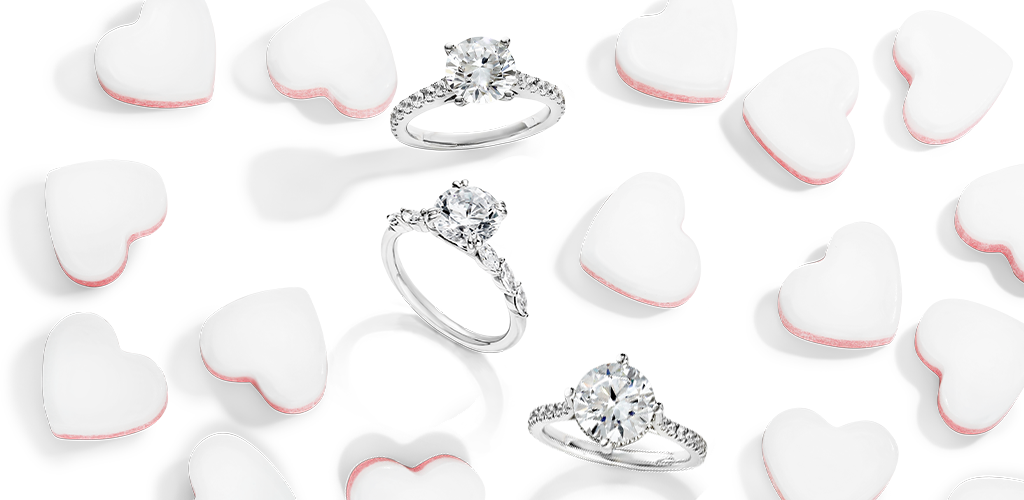 It's here! The most romantic day of the year has finally arrived! This day that is all about love and affection is an incredibly popular time to propose. And it is no wonder, the pitter-patter of snowfall, snuggling in front of the fireplace, the afterglow of the holiday season, Valentine's Day is not called the day of romance for nothing!
What exactly IS Valentine's Day?
History tells us that Valentine's Day's romantic origins date back to Ancient Roman times, when Saint Valentine defied then-Emperor Claudius II. The Emperor had banned marriages for young men, believing they made better soldiers than husbands and fathers.
Saint Valentine felt so strongly that this decree was unfair, that he continued to perform marriages for young lovers in secret. Eventually, the Saint was caught and executed, but this day of love which some say commemorates Saint Valentine's burial, is associated with the love he died to protect.
Valentine's Day has since moved on from secret marriages. This day of love is often used to commemorate various milestones in a relationship……or to start one! Who doesn't remember sticking a paper lunch bag to your desk, handing out cards and candies to your classmates. Then check your bag to see if your crush gave you one and if they wrote a special message!
The thrill of someone coming up to you in the hallway, giving you a Valentine from your crush, because they were too shy to do it themselves! Then save the card and read it over and over to your friends, talking about how cute your crush is!
Or your first Valentine's Day with your first significant other. Buying all the traditional gifts, teddy bears, candy, flowers, ahhhhhhh young love! And now here you are, ready to pop THE big question.
Maybe you are planning a big public proposal using the jumbotron at a basketball game, or you'll attach a ring to your dog's collar, or perhaps you'll go more intimate, a quiet candlelight dinner, either way, you will need the perfect engagement ring….and then wedding ring!
You have the perfect day, the perfect love, the perfect proposal, make sure you have the perfect sparkles. From asking someone out for the first time "Will you be my valentine?" to proposing to your long-time love, this is truly a day of romance.
Holy Ring Choices!
Engagement rings have come a long way, from traditional diamond solitaire engagement rings, to engagement rings (& wedding rings) that utilize gemstones and diamonds together; the classic yellow gold band, to white and rose gold options, the ring you choose can be as unique as your love.
Engagement rings and wedding rings are symbols of your love and commitment, of your togetherness, your past, your present, and of course, your future together. This, for example, is often symbolized by a three-stone engagement ring.
You can design your ring to reflect not just your love's style, but the romance of the day. If you want to design your own ring, we are here to help!
You can learn how to design an engagement ring, customize an engagement ring, or if it's right for you and your partner, you can design the ring together.
But maybe you've used all your energies on planning the perfect proposal, then never fear! We have lots of gorgeous options for perfect engagement rings that are impossible not to love. See below for just a few of our favorite options.
Valentine's Day Engagement Rings
So many engagement rings, so little time! A proposal on this day of romance should be accompanied by an engagement ring that will set your partner's heart on fire! Here are some of our most romantic engagement ring options!
Ruby Engagement Rings
Celebrate this day of love and passion by choosing an engagement ring featuring a gemstone that does the same. Like a red rose, a warm red ruby is an ultimate choice for a romantic, gemstone engagement ring.
Romantic Symbolism
An engagement ring, like a wedding ring, is a symbol of your commitment to your partner. It shows your love is timeless and a 3 stone engagement ring shows that your love covers the past, the present, and the future.
Custom-Designed Engagement Rings
Nothing screams romance more than a sentimental gift. There are plenty of custom design options available to you, especially when buying your engagement rings online. From choosing the exact diamond shape and size to the metal color and setting, you can personalize your dream engagement ring down to the very last detail.
Celebrity Inspired Heart-Shaped Engagement Rings
Take it from some of our favorite trendsetting celebs- a heart shaped engagement ring can make you glow and bring out all the aspects of your unique style. From Lady Gaga to Paris Hilton, heart-shaped sparklers are always an option!
Check out our engagement ring and wedding ring guides:
Ultimate Guide to Buying an Engagement Ring Online * Maximize Your Diamond Sparkle * Gemstone Engagement Rings * Wedding Bands for the Modern Man * What Kind of Ring Shopper Are You? * Engraved Rings * Virtual Ring Try-On * Vintage Engagement Rings
Check out celebrity engagement rings and looks:
Sofia Vergara * Hailey Bieber * 2020 Oscars * Royal Engagements * Pippa Middleton * Gabrielle Union * Miranda Kerr * Gwen Stefani, Demi Lovato, & More!
Subscribe to our email list for access to secret sales, practical ring-buying tips, and $100 off your first purchase!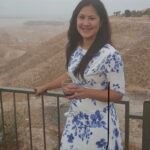 Sarah is a stickler for grammar and prefers to use the Oxford comma. She enjoys her career as a writer since being a professional snowboarder/powerlifter/pastry chef didn't pan out.