Planning a honeymoon destination can be stressful for newlyweds, but that's where we come in. Discover the best honeymoon destinations for every type of couple and make your dream honeymoon a reality.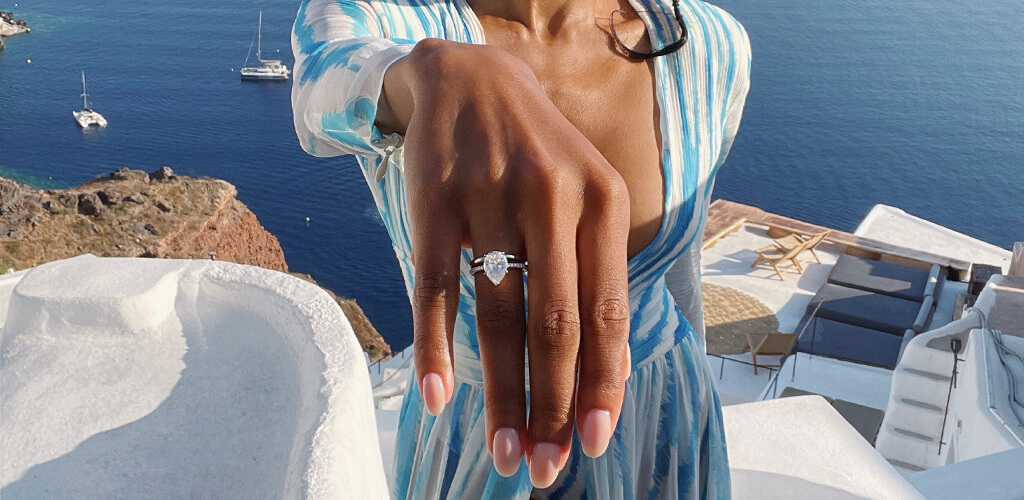 Honeymoons are a sentimental occasion for newlyweds to rest, relax, and begin their new life together. But, picking the ideal location for your honeymoon can be challenging. Finding a location that fits your interests, finances, and tastes is important because there are so many stunning places to choose from.
Today we'll help to inspire you with our top honeymoon locations for any kind of couple, whether you're seeking a new culture, a fun adventure, or relaxation.
The Ideal Honeymoon Locations For Couples Who Enjoy Adventure
These honeymoon destinations provide the ideal chance for ambitious couples to take up new experiences and travel. Here are the top honeymoon locations for adventurous couples.
Honduras
Thrill seekers will adore Costa Rica. With its luxuriant rainforests, unusual wildlife, and breathtaking beaches, there is so much to discover. Couples can experience white-water rafting, surfing, hiking, and zip-lining. If you and your partner are concerned about the environment, you'll love Costa Rica because of its reputation for sustainable tourist practices.
New Zealand
New Zealand is the ideal vacation spot for couples who enjoy the great outdoors. There is plenty to keep you busy, from skydiving in Queenstown to hiking along the stunning Milford Trail. New Zealand is a fantastic location for those who love the outdoors because it also has some of the most breathtaking landscapes on earth.
The Best Honeymoon Locations for Couples That Want to Rest
These next places are perfect for honeymooners looking to wind down and recharge.
The Maldives
One of the most well-liked honeymoon destinations in the world is the Maldives and for good reason. The gorgeous white sandy beaches, pristine waters, and opulent overwater villas make it the ideal location for you and your partner to rejuvenate. Spa treatments, sunset cruises, and candlelight meals are available for couples to enjoy.
Bali, Indonesia
Another popular location for couples looking to relax is Bali. It's the ideal destination to escape the outside world with its stunning beaches, lush vegetation, and pleasant climate. Couples can enjoy yoga sessions, massages, and delectable cuisine while taking in the breathtaking surroundings.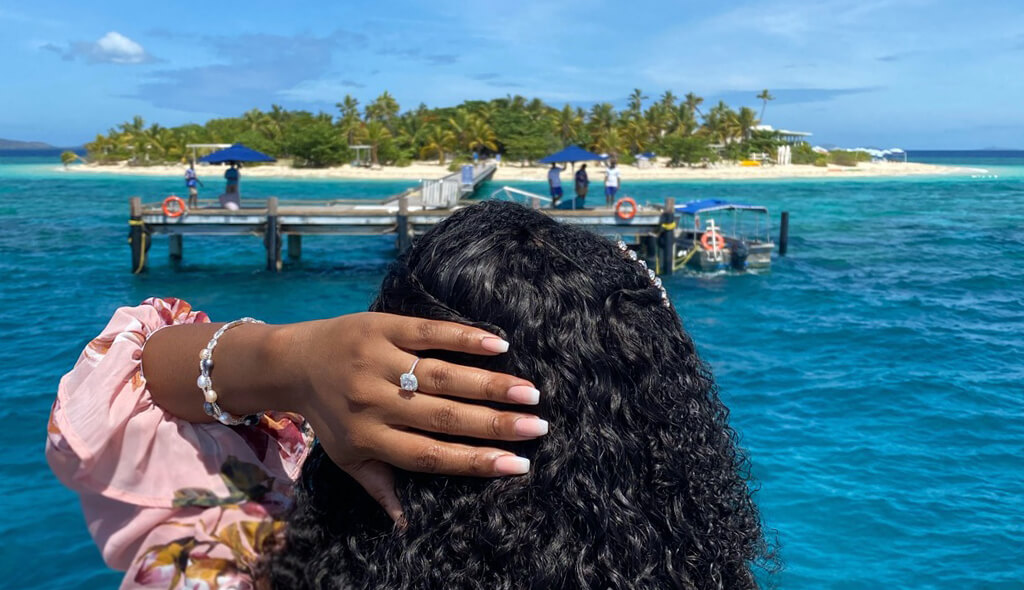 The Top Honeymoon Destinations for Couples Who Value Culture
Our next honeymoon destinations are all about immersing in new cultures and discovering something new with your spouse.
Japan
Japan is a distinctive and fascinating travel destination with a rich culture and history. Couples can visit traditional markets, temples, and gardens, and even participate in a tea ceremony. Japan is a fantastic location for foodie couples because it also has some of the best dishes in the world.
Italy
Italy is one of our top vacation spots for couples who appreciate the arts, culture, and cuisine. Couples can tour the historic sites in Rome, the romantic canals in Venice, and the magnificent buildings in Florence. Italy is a stunning location for foodie couples because of its reputation for producing fine food and wine.
Jordan
Jordan is a unique and adventurous honeymoon destination, with a mix of history, culture, and natural beauty. Couples can explore the ancient city of Petra, float in the Dead Sea, and go on a jeep safari through the Wadi Rum desert. Jordan also offers luxurious accommodations like the Kempinski Hotel Ishtar Dead Sea and the Movenpick Resort Petra.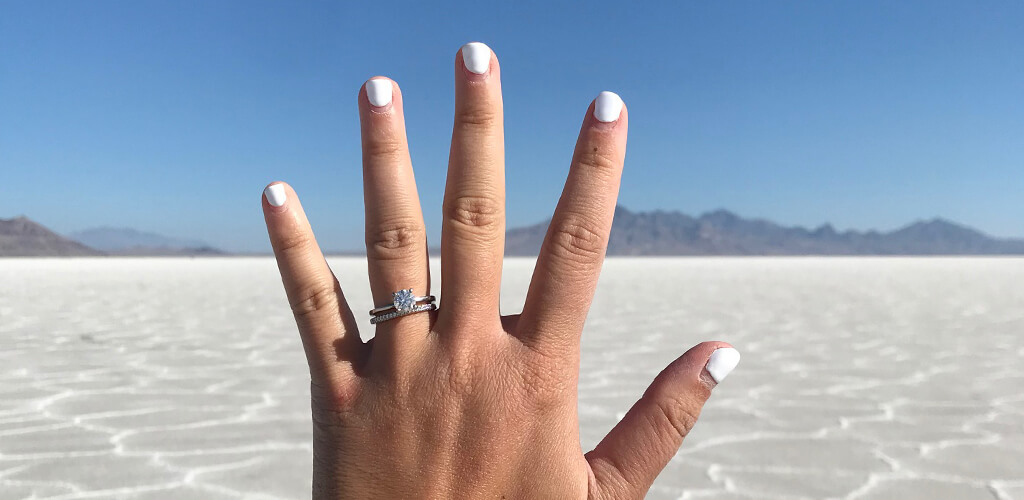 The Top Honeymoon Destinations For Couples Who Want Romance
Paris
Paris, known as the "City of Love," offers honeymooners an ambiance and charm that is simply unmatched. The city's beautiful architecture, famous landmarks like the Eiffel Tower and Notre Dame, charming cafés and restaurants, and winding streets provide the perfect backdrop for a romantic honeymoon. You'll also have your pick of luxury resorts and hotels, many known for their romantic atmosphere.
Greece
Greece is a popular honeymoon destination for couples seeking a romantic and idyllic getaway. The country is home to some of the world's most beautiful beaches, stunning islands, ancient ruins, and historical landmarks. Couples can enjoy relaxing on unforgettable beaches, exploring picturesque villages, and sampling the delicious local cuisine.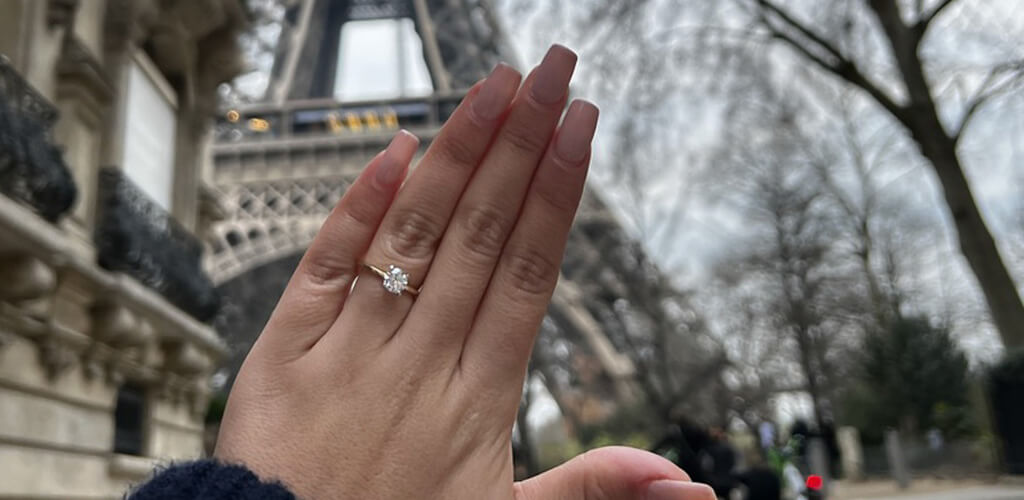 FAQs
When is the best time to go on a honeymoon?
The best time to go on a honeymoon depends on the destination and the activities you have planned. Some destinations are better in the summer, while others are more enjoyable in the winter. It's important to research the weather patterns and peak tourist seasons before deciding.
How long should a honeymoon last?
A honeymoon can last anywhere from a weekend to several weeks. It's up to the couple to decide how much time they can take off work and what their budget allows.
What should I pack for my honeymoon?
It's important to pack according to the destination and activities planned. Generally, comfortable clothing, swimwear, sunscreen, and insect repellent are essential. Additionally, consider packing special outfits for romantic dinners and activities.
What are some honeymoon activities?
Honeymoon activities depend on the destination, but some popular options include spa treatments, beach activities, exploring new cities, trying local cuisine, and outdoor adventures such as hiking or water sports.
Should I book a honeymoon package or plan it myself?
Booking a honeymoon package or planning it yourself depends on personal preferences and budget. Honeymoon packages can provide convenience and cost savings, but planning them yourself allows for more flexibility and customization.
What is the average cost of a honeymoon?
The average cost of a honeymoon depends on the destination, length of stay, and activities planned. It's important to set a budget and research costs before deciding.
How far in advance should I book my honeymoon?
It's recommended to book a honeymoon at least six months in advance, especially if you're planning to travel during peak tourist season. This allows for more options and potentially better prices.
Happy Honeymooning
We hope our list of top honeymoon destinations inspires you and your partner! Want the perfect jewelry for your special trip? Visit us at JamesAllen.com and check out our array of stunning fine jewelry collections.
Subscribe to our email list for access to secret sales, practical ring-buying tips, and $100 off your first purchase!
The author generated this text in part with GPT-3. The author reviewed, edited, and revised the language and takes ultimate responsibility for the content.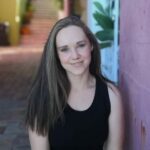 Jessica feels too much anxiety trying to come up with a cool bio. Read her awesome blog post instead.