Elevate your style with mixed metal jewelry! Discover the allure of two-tone designs and why they're a unique style to invest in.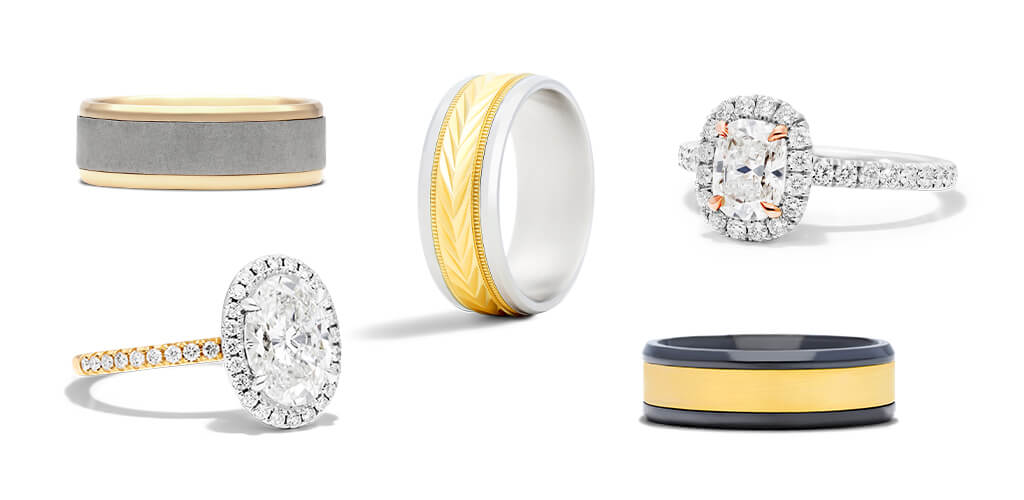 Types Of Mixed Metal Jewelry
Two-Toned Jewelry
The two-tone look is considered to be classic. It blends instantly with your existing wardrobe and won't turn over with changing color fads. The key is to mix two contrasting tones, like white gold and yellow gold. It's eye-catching and also timeless in its appeal. Blending your metals is a fun way to spice up your look.
Multi-Toned Jewelry
Here's where things start getting wilder. Designers are in love with this lately, experimenting with the three standard tones (yellow, white, rose) and mixing in new shades of matt, bronze, and sterling silver. This jewelry trend is for the bold and those who love to stand out.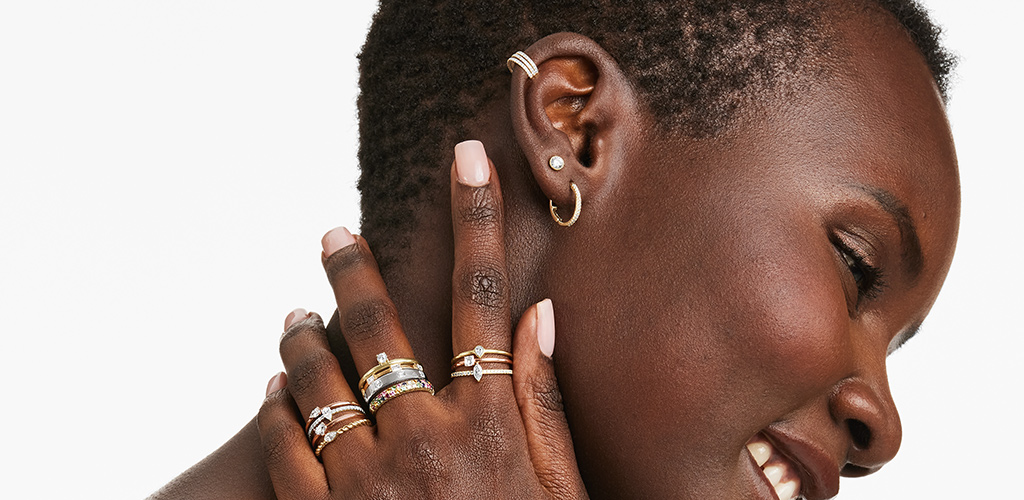 Styling Mixed Metals
Did you know you can mix and match metal colors for a stunning and unique look? This modern trend isn't going away anytime soon, and we dare you to break the rules just to see that this isn't your regular fashion fad.

From mixed metal fine jewelry to engagement rings, there is something out there for everyone. This trend complements any style, from a casual outfit to a fancy night out. If you prefer an understated style, choosing rings in various sizes, shapes, and colors is the perfect way to go about this fun fashion craze.
Mixed Metal Engagement Rings
A two-tone engagement ring is a ring that is usually made up of two different metals. The most common combinations are white and yellow gold. However, a mixed metal ring can feature any combination of yellow, rose, or white gold, depending on your metal preference.
Mixed metal engagement rings can symbolize the coming together of two different lives, which is the perfect way to start your married life with your forever person.
Mixed Metal Wedding Rings For Her
If you've picked a single metal color for your engagement ring but want to go further for the big day, a two-tone wedding ring is the way to go. Here are some of our favorite pieces.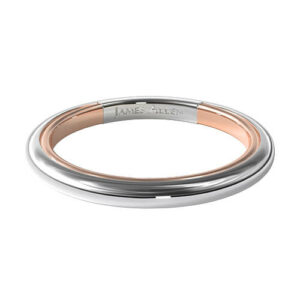 Picking a unique bridal stack is certainly a fun way of showing off your personal style. They're even a cute option if you and your significant other want to get matching bands.
Mixed Metal Wedding Rings For Him
Traditional wedding rings for men aren't always the most fashion-forward choice, and they don't leave much in the way of individuality. That's why a mixed metal wedding band is perfect for that outgoing hubby-to-be.
The best part is you don't need to compromise on getting a tougher metal. Most jewelry retailers are ready with durable, yet stylish metal options for men of every lifestyle.
Start Mixing
Investing in essential jewelry pieces can help you create a timeless wardrobe that you can rely on for years to come. Quality pieces can add an element of sophistication and elegance to any look while also being versatile enough to be dressed up or down. Investing in classic jewelry pieces can also be a great way to save money in the long run, as they are likely to last longer than trendier pieces.
Need help shopping? Visit us at JamesAllen.com and choose from a wide range of affordable gifts to investment pieces you'll love forever.
Subscribe to our email list for access to secret sales, practical ring-buying tips, and $100 off your first purchase!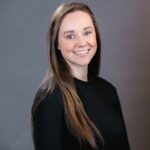 Jessica is a seasoned content writer with four years of experience and a qualified gemologist. She enjoys educating new shoppers on the best practices for buying jewelry.