Are you wondering what a VVS diamond is but not sure where to start? This handy guide will help you decide if a VVS diamond is right for you.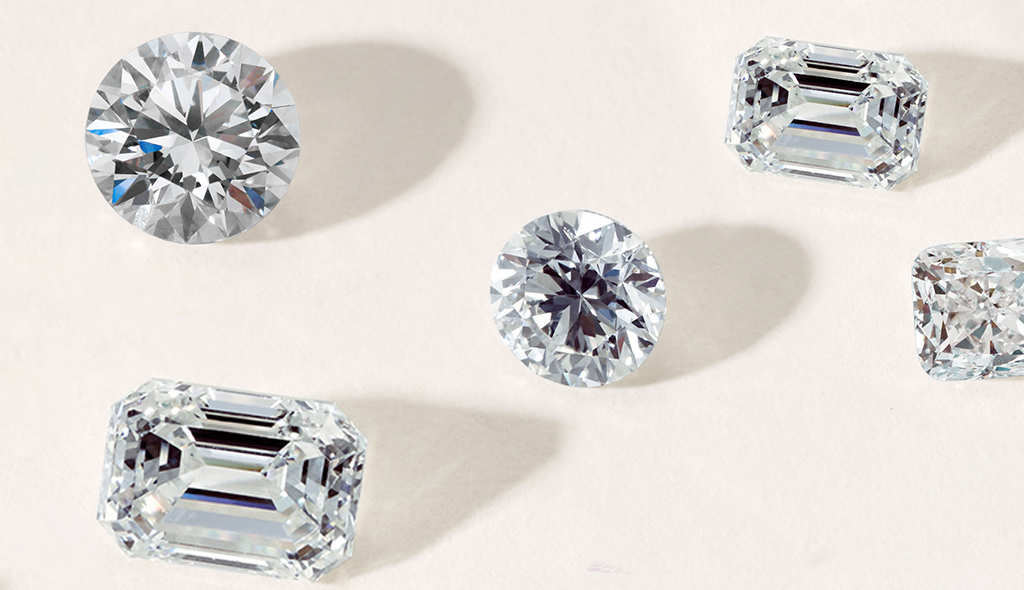 You're probably here because you're thinking about getting engaged – yay you! An engagement is an incredibly exciting milestone, but let's be honest: Buying a diamond can feel overwhelming sometimes. If you're in the market for an engagement ring, you might be asking yourself: "what is a VVS diamond and why in the world does it matter?"
1. Let's Talk Basics: What Is A VVS Diamond?
To get a little technical: VVS is an acronym for "Very Very Slightly" – which refers to a diamond that is very, very slightly included. An "inclusion" is the official term for a diamond's internal characteristics and a "blemish" is the term for a diamond's external characteristics. These can include characteristics like feathers, crystals, twinning wisps, clouds and surface graining. They will determine how much light is able to pass through a diamond, which will in turn affect the stone's light return – arguably, the best part of buying a diamond. Who doesn't want a diamond that sparkles?

On the clarity scale, VVS diamonds are one step below "flawless" diamonds. They are always clear of any imperfections to the naked eye and usually have no visible imperfections under 10x magnification. At James Allen, we use up to 40x magnification technology, so you can be sure you're seeing each diamond with the same detail and ease as you would in a jewelry store.
2. VVS1 vs VVS2 Diamonds
VVS diamonds fall into two categories: Very Very Slightly Included 1(VVS1) and Very Very Slightly Included 2 (VVS2). VVS2s are slightly more included than VVS1s, and the nature of these inclusions is usually different. For example, VVS1 diamonds tend to have tiny imperfections towards the side of the diamond, as opposed to the center. Imperfections on the side are preferable to those in the center because they do not affect light performance as much.
VVS1 diamonds are generally more expensive than VVS2 diamonds. Because VVS diamonds fall just under flawless diamonds (FL and IF), they're a great option for people who want a practically flawless diamond without a flawless price tag.
3. VVS vs Flawless Diamonds
One of the main reasons to choose a VVS diamond is that it often will look just like a flawless diamond but saves you a nice chunk of cash.
Let's compare the two diamonds below. The one on the left is 1.02 carats, H color and IF clarity. The one on the right is 1.00 carat, H color and VVS1 clarity.
Can you spot any differences between the two diamonds?
Both diamonds are roughly the same size, as the .02 difference will not be perceptible to the naked eye. Both diamonds are the same H color, which faces up white. Neither has any fluorescence. Both have excellent symmetry and polish grades. Both are certified by GIA.
In short, the only real differences between these two diamonds are their clarity and price tags. There is roughly a $600 difference between them, which is a result of the clarity grade jump.
If you're looking to maximize your budget for a high-clarity diamond engagement ring, VVS diamonds are a great choice. The difference in price could get you any of the following engagement rings:
Comfort Fit Solitaire Engagement Ring (Six Prong)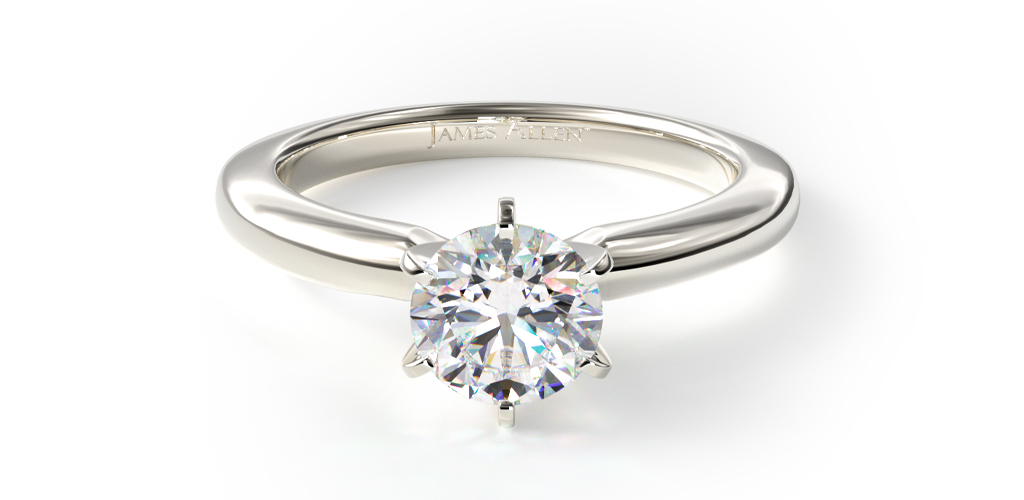 Knife Edge Solitaire Engagement Ring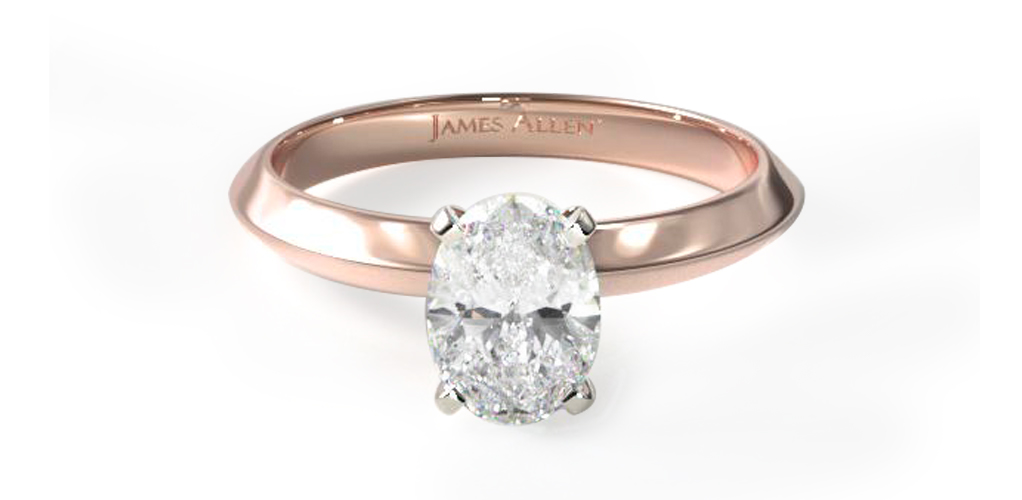 Split Shank Solitaire Engagement Ring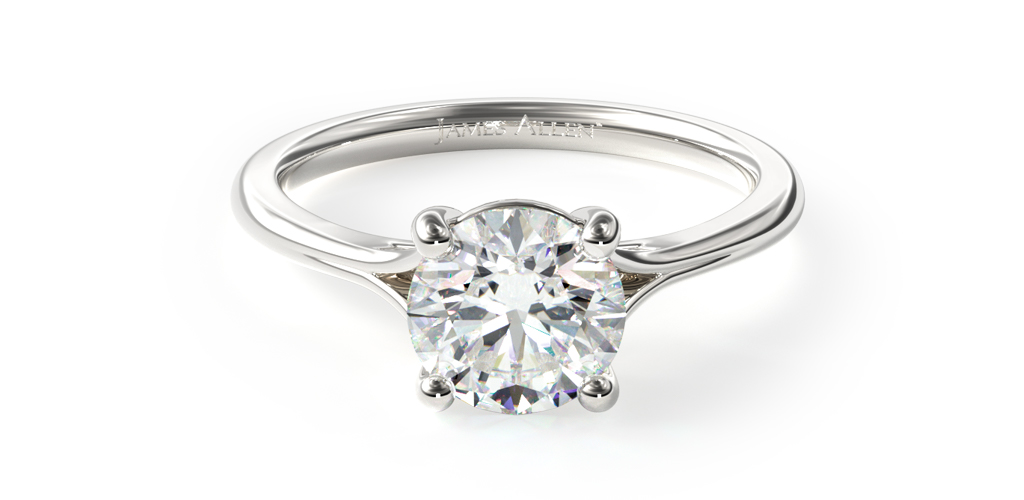 Cable Solitaire Engagement Ring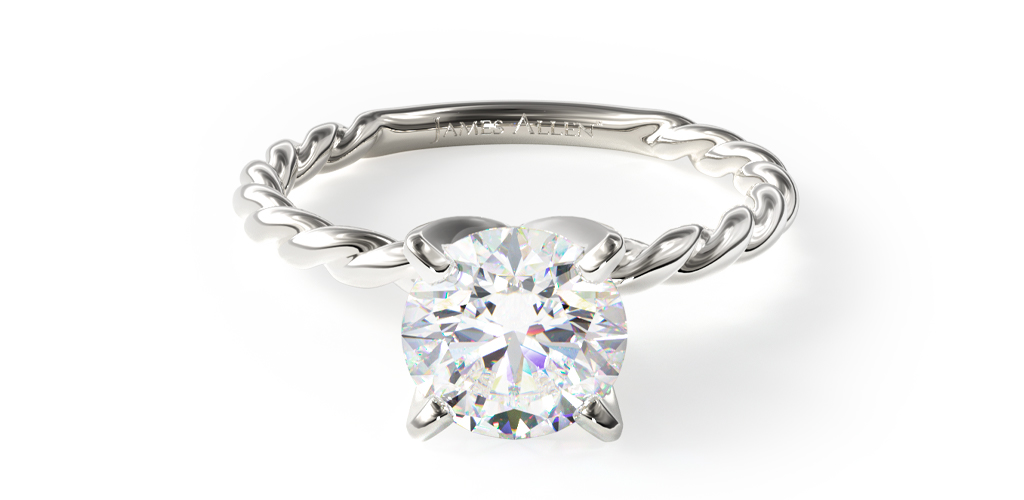 4. Which jewelry pieces are most suitable for a VVS diamond?
VVS diamonds are great choices for higher carat diamond engagement rings (above 3 carats) and step cuts (emerald and Asscher, or square). They also allow you to buy a setting that really showcases the center diamond, as opposed to settings that are better at hiding inclusions (for example, this bezel setting). Settings that have fewer prongs, less metal, as well as tension settings are ideal for showcasing VVS diamonds, like the ones below:
Petite Pavé Engagement Ring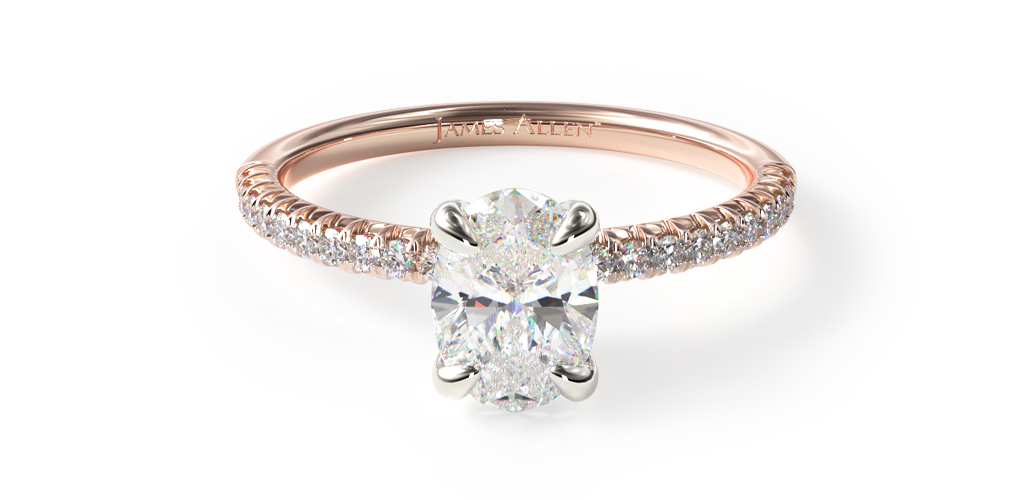 Bow-Tie Channel Set Engagement Ring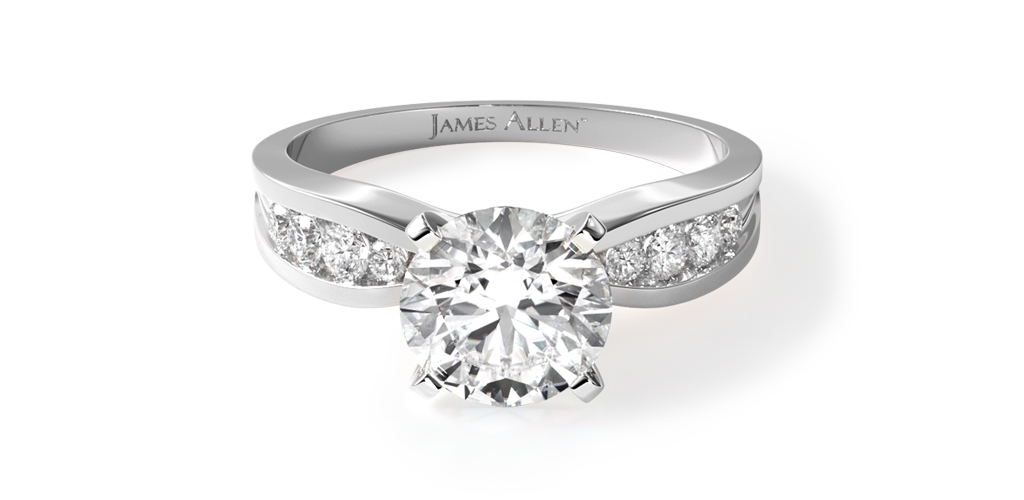 Spiral Tension Set Engagement Ring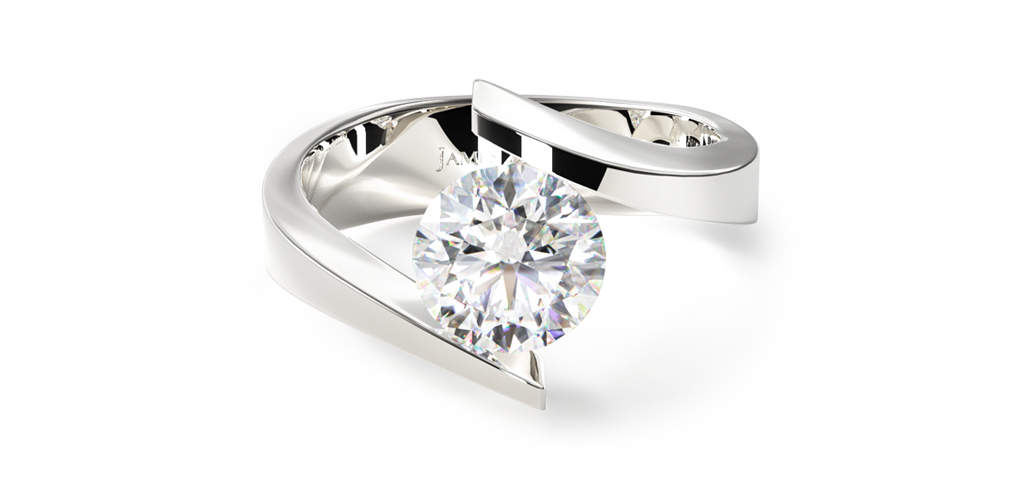 Rope Solitaire Engagement Ring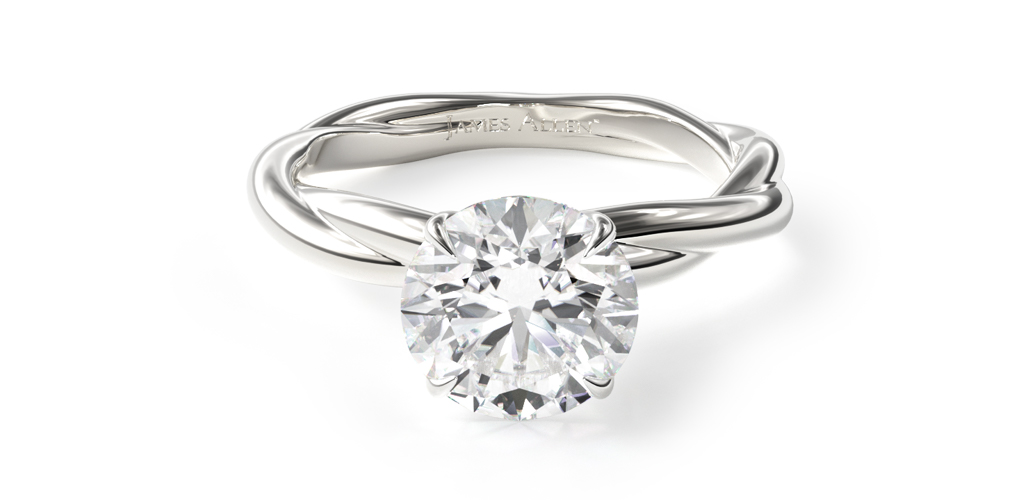 Tapered Half-Bezel Engagement Ring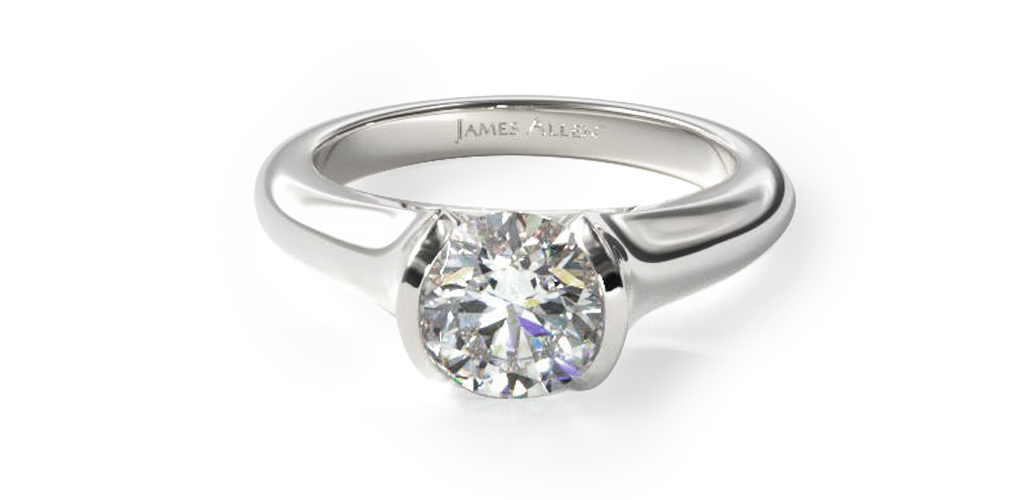 Pinched Bar Pavé Engagement Ring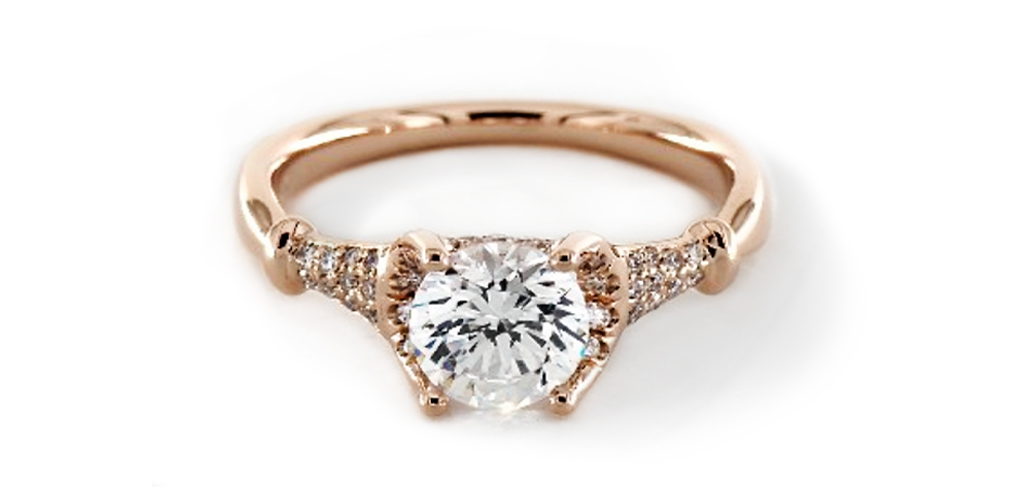 If you're looking for fine jewelry that features smaller diamonds, like tennis bracelets, there's no need to go for VVS clarity. You can stick with SIs or VSs since inclusions are harder to spot in smaller diamonds.
5. Wrapping Up
A VVS diamond is a great choice for someone who is looking for a flawless-looking diamond, without the flawless price tag. VVS diamonds are intended to be the pièce-de-resistance of any engagement ring, so you might want to show off your stone with a setting that puts the diamond front and center.
If you need help picking out a diamond, our non-commissioned gemologists are available 24/7 via phone, chat, text and email.
Looking for the perfect diamond? Check out the articles below to get more inspiration!
Ring catch your eye? Share the love on Instagram, Facebook, Twitter, Snapchat, or in the comments below!
Subscribe to our email list for access to secret sales, practical ring-buying tips, and $100 off your first purchase!