We've lined up earth-created and lab grown diamonds. Think YOU can spot the difference?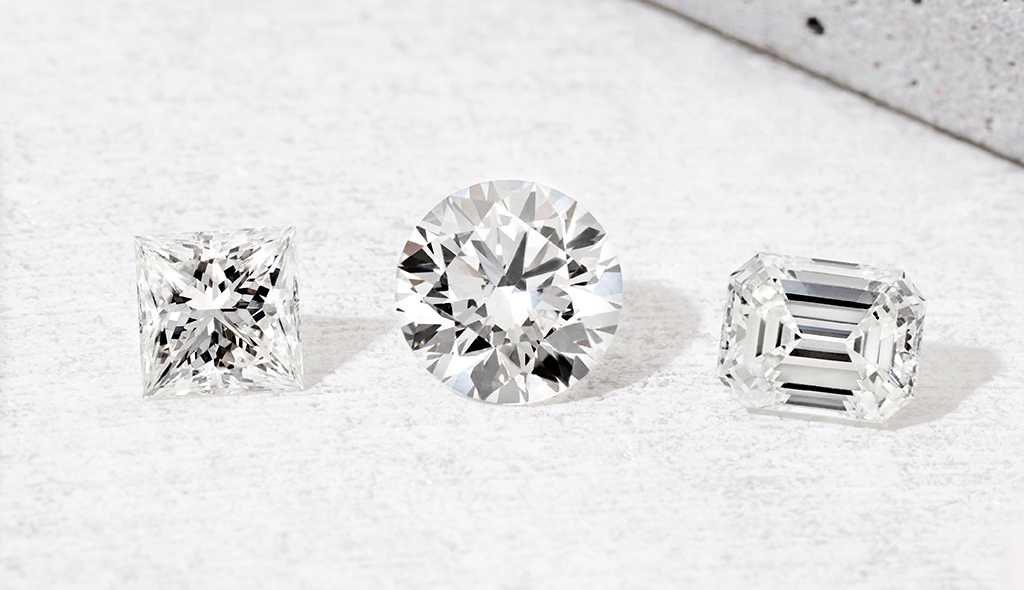 Although lab grown diamonds are grown in a lab, they are real diamonds and have the same physical, chemical and visual properties as earth-created diamonds. With this striking similarity, begs the question: Is it possible to tell the two apart? Ironically, expert gemologists can't differentiate between a lab-grown and earth-created diamond with the naked eye.
As you immerse yourself with our dazzling collection of engagement rings, anniversary rings, and gorgeous fine jewelry, we've highlighted jewelry featuring both earth-created and lab-grown diamonds. Think you know which is which? Take a moment to learn about lab grown diamonds on our website, then start scrolling.
Round Lab Grown Diamonds
Do you like to keep things straight-up classic? And by classic, we mean round. Our extensive collection of round lab grown diamonds comes in a range of sizes, starting from 0.5 carats. In the early days of diamond-making, labs were only able to grow small diamonds. However, as things continue to get bigger and better, so has your sparkle. In fact, we've got diamond sizes in excess of a whopping 5 carats!
Pavé Halo & Shank Engagement Ring
This gorgeous engagement ring features pavé set diamonds on the halo and along each side of the shank, highlighting the round cut center diamond.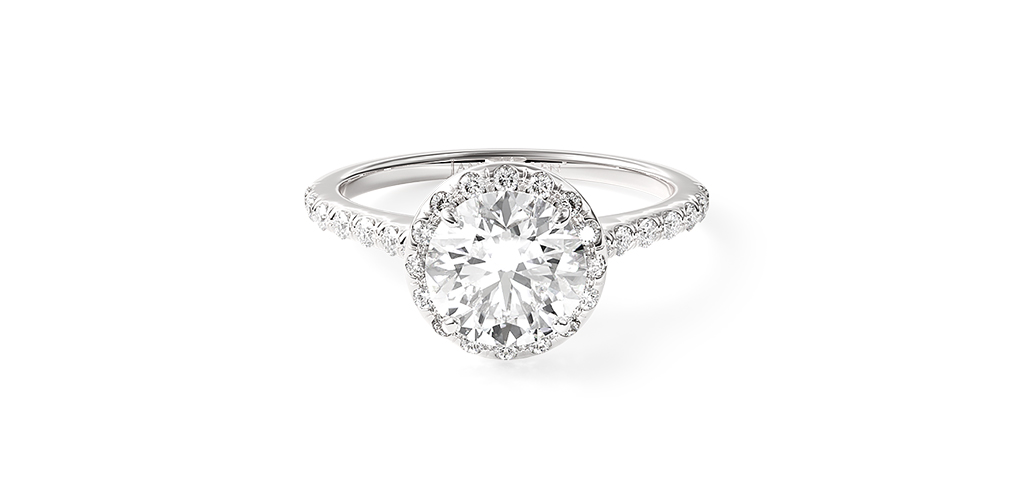 Presentation Solitaire Engagement Ring
This brilliant knife edge diamond solitaire offers the best of both worlds with its classic appeal at a cost-effective price.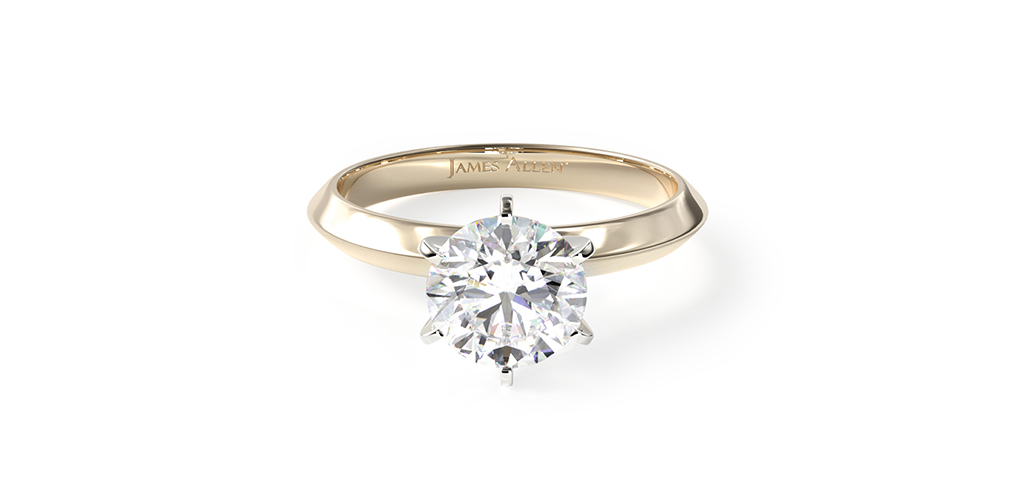 Fancy Lab Grown Diamonds
Lab grown diamonds aren't just reserved for those who stick to the traditional approach. We've got a wide range of shapes, including oval, cushion, princess, emerald, and more! If you prefer your engagement ring with a pop of color, our fancy color lab-grown diamonds come in a range of options like yellow diamonds, pink diamonds, red diamonds, and blue diamonds to name a few.
Knife Edge Solitaire Engagement Ring
The knife edge design of this ring draws attention to the center diamond or gemstone, showcasing its brilliance without detracting from its beauty.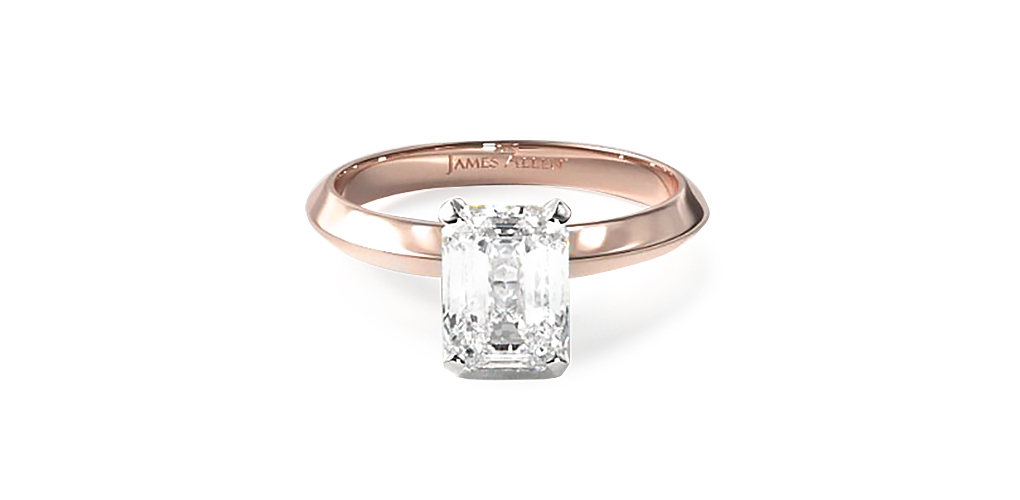 Petite Pavé Crown Engagement Ring
A vibrant pavé set diamond crown, featuring pavé accents on the prongs and gallery creates the perfect basket for the center diamond. The demure and feminine feel of this alluring ring is enhanced by the petite band.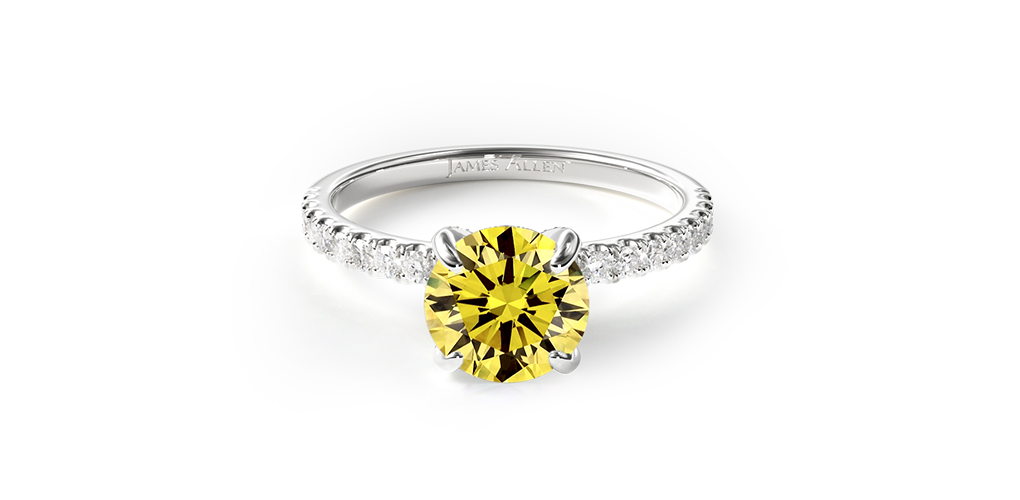 What's The Actual Difference?
Have you been able to tell which diamonds are lab-grown? If not, don't fret. They're optically and chemically identical to earth-created diamonds. The only difference between the two is their origin.
Earth-created diamonds are sourced from below the earth's surface.
Lab-grown diamonds are created in simulated 'below-ground' conditions in a lab.
Needless to say, producing the special carbon arrangement of earth-created diamonds is intense. We're talking high heat and super high pressure. Plus, very few places in the world are capable of producing earth-created diamonds.
Thanks to technology, we no longer need to go digging for our precious stones. Scientists are now able to simulate the required extreme conditions using specialized pressure chambers in a lab. Lab created diamonds are grown from tiny carbon "seeds" that develop in these chambers over months, as incredibly hot gases deposit carbon atom-by-atom onto the original seed. The result? A diamond packing the same quality and sparkle, produced a billion times quicker.
Octagonal Baguette Double Halo Engagement Ring
Alternating baguette and round diamonds compose the elegant and striking inner halo, surrounded by an octagonal frame of round brilliant diamonds. The shank also features pavé diamonds on each side to exalt the splendor of this magnificent ring.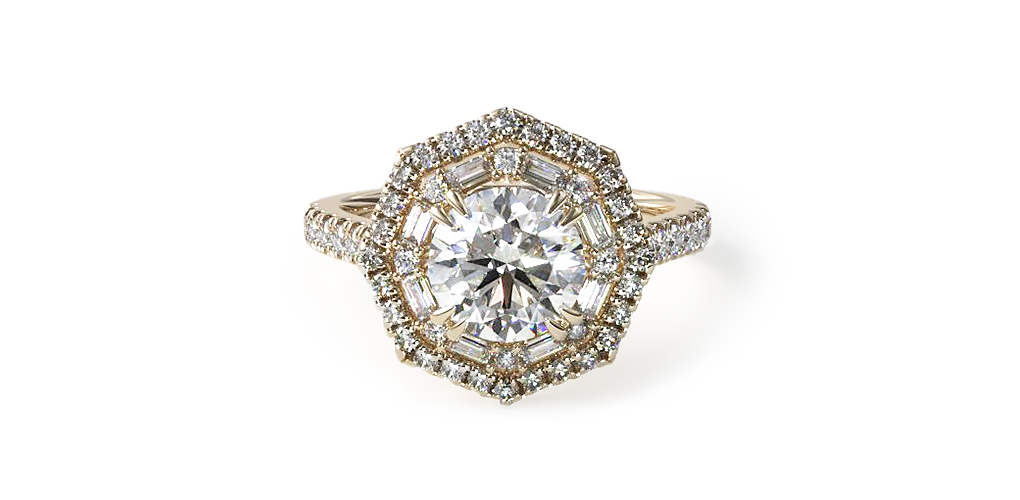 Spiral Tension Engagement Ring
This dramatic, spiraling tension-set solitaire ring allows you to fully view the beautiful diamond. Sleek and secure, it's perfect for those who like an updated style with a classic feel.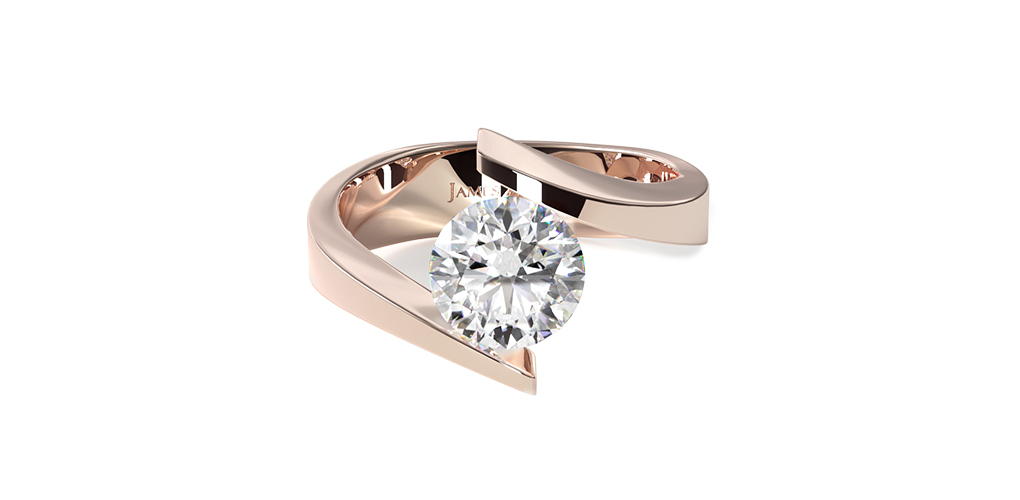 Bang For Your Buck
Lab-created diamonds are generally more affordable than earth-created diamonds, giving you a 30% larger stone for the same cost.
Why?
The diamond-growing process is less resource-intensive than the diamond-mining process. It simply costs less to grow a diamond in a lab than it does to mine a diamond from the earth, and those savings are passed along to diamond shoppers. If you're looking to maximize your budget without compromising on quality and sparkle, lab created diamonds are a great choice for you.
Bow Tie Channel Set Engagement Ring
This beautiful tapered engagement ring design is channel-set with eight round shaped diamonds.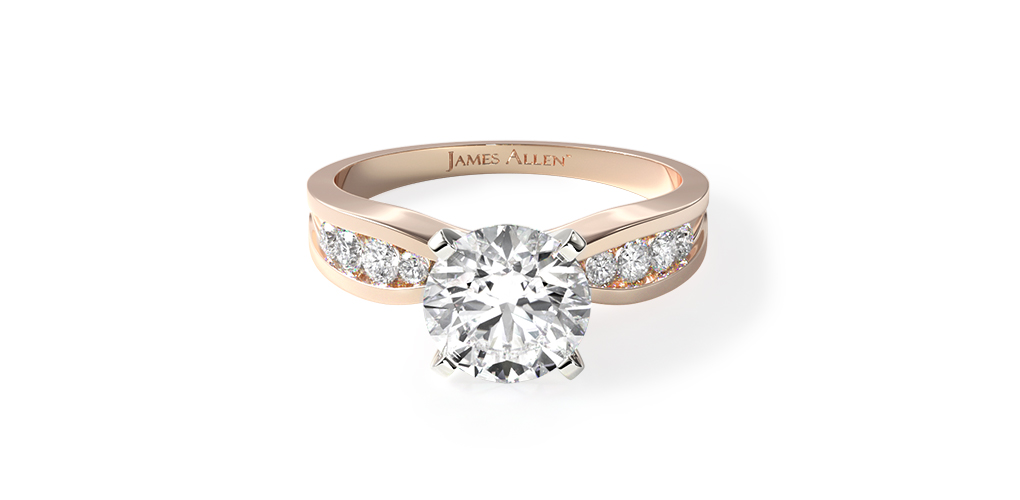 Worth It? We Think So
There's no doubt that earth-created diamonds contain millennia of history, tradition, and romance. While earth-created diamonds are the classic choice, lab grown diamonds are an affordable option and equally fresh. No matter what you decide, both diamonds hold their magnificent sparkle forever!
Have we made a strong case to go for a lab-grown diamond? If you're ready, you can pick up a 1 carat lab created diamond starting at around $1,550. However, the price largely depends on its specifications. Remember, the 4 C's (cut, color, clarity, and carat weight) also need to be considered, as these all impact the overall cost of lab-grown diamonds.
Lab Created Bling
Lab created diamonds aren't only for engagement rings. You can choose from a wide selection of lab-created diamond stud earrings and pendants when you shop with us.
Three Prong Martini Diamond Stud Earrings
This three-prong martini setting is constructed to fit the exact size of the lab-created diamonds, which sit perfectly flush into the setting exactly as the Martini design was intended.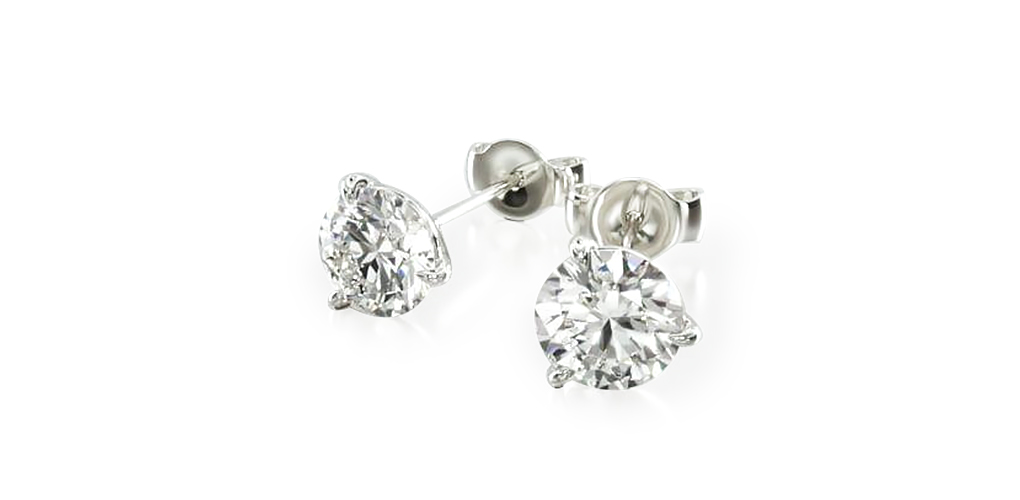 Halo Diamond Earrings
These beautifully crafted earrings feature a halo of sparkling lab-created round brilliant diamonds that elegantly frame the lab-created center diamond.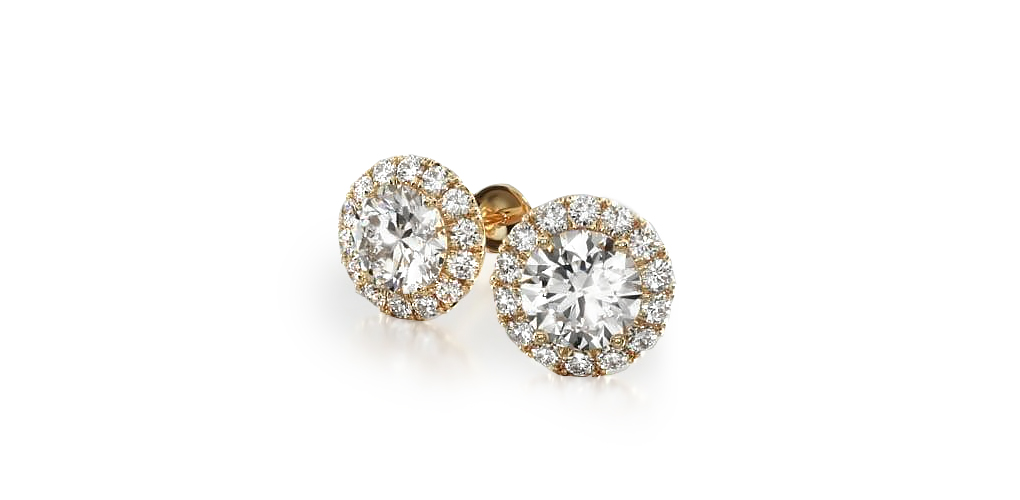 Kite Set Solitaire Diamond Pendant
This pendant is designed to showcase the beauty of a round cut lab-created diamond. The finely crafted four prong wire basket pendant features a kite orientation to add a twist to the traditional solitaire necklace.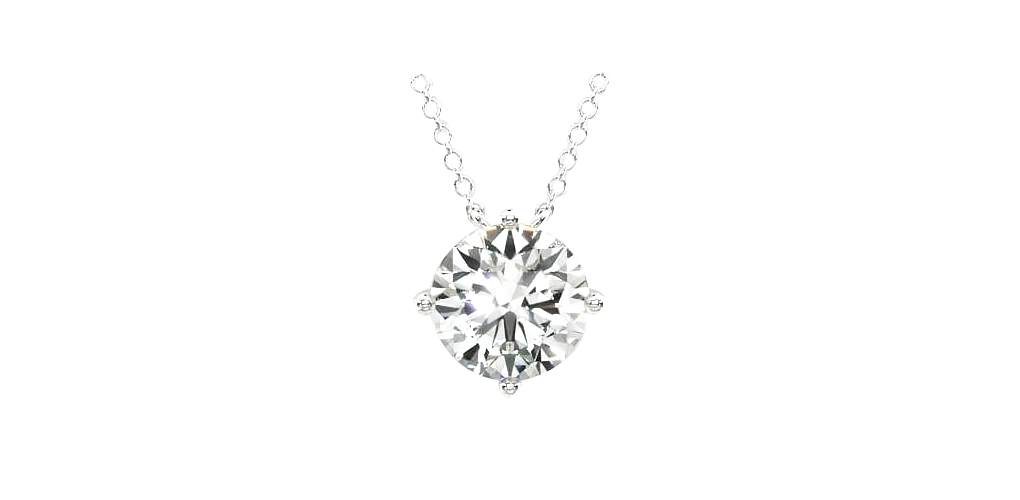 Final Thoughts:
Were you able to tell our lab-grown and earth-created diamonds apart? Here's the bottom line: Both are winners! Lab-grown diamonds offer equal brilliance and sparkle as earth-created diamonds. That being said, if you're looking to maximize your budget without compromising on quality, a lab-grown diamond may be calling your name.
Something sparkly catches your eye? At James Allen, we've got loads more jewelry up our sleeve. Browse our stunning assortment of wedding rings, tennis bracelets, men's engagement rings and more to spoil your significant other (or yourself!) today.
Searching for more diamond deets? Check out the articles below to get more inspiration!
Engagement ring catches your eye? Share the love on Instagram, Facebook, Twitter, Snapchat, or in the comments below!
Subscribe to our email list for access to secret sales, practical ring-buying tips, and $100 off your first purchase!